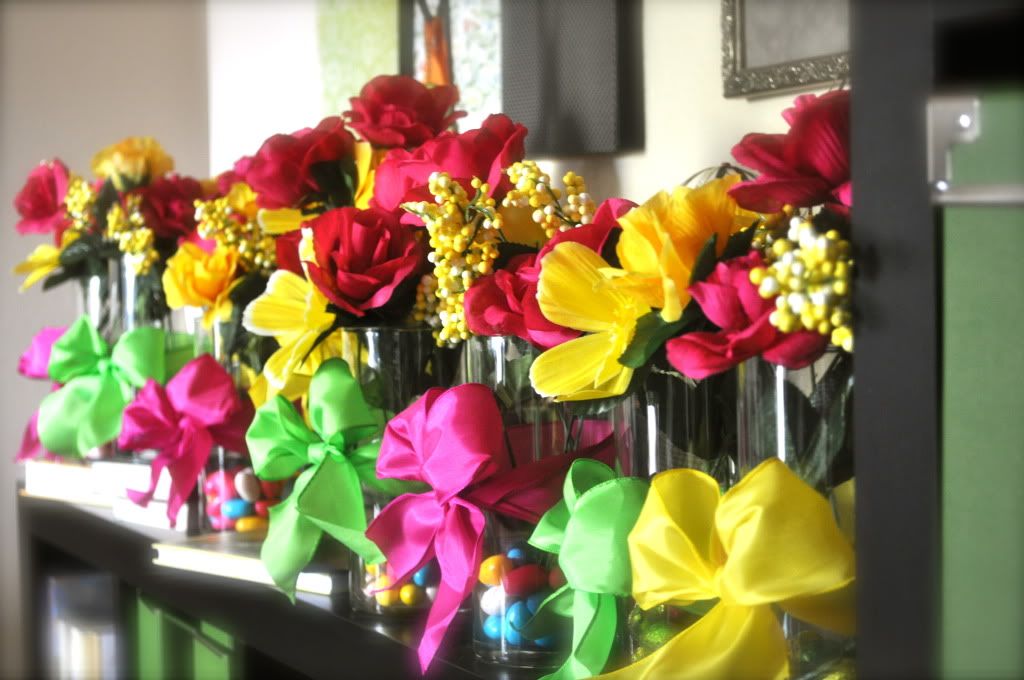 Crafting for a large group is always a challenge. When budgets are low and numbers are high, it is time to get creative. I have been busy mass assembling centerpieces for a neighborhood party this Friday. One of my friends suggested doing this dollar store creation. I love the bright colors that scream warm weather is just around the corner. These centerpieces came in at $3.33 each!
I purchased the following for each centerpiece from the dollar store:
1 cylinder vase
1 bunch of flowers (I cut apart the different bundles and mixed them between vases)
1 bag of candy eggs (bubble gum in some, chocolate in others)
1 yard of wired ribbon
Simple, Cheap, Bright and Fun! Love it!