I had to giggle when Darin from Studio 5 asked me if yesterday's segment was the first I had done without using an owl somewhere. In fact, I didn't have any owls in my creations... but I was wearing the newest birdie in my stash.
Just the other day I had opened my mailbox to the sweetest little kraft colored box. I happily opened it to reveal the most adorable piece of jewelry. Love, Love, Love it! Of course I am enamored by the owl on this necklace, but check out the fantastic pocket watch that the he is protecting. This is such a unique piece, I was thrilled to add it to my collection.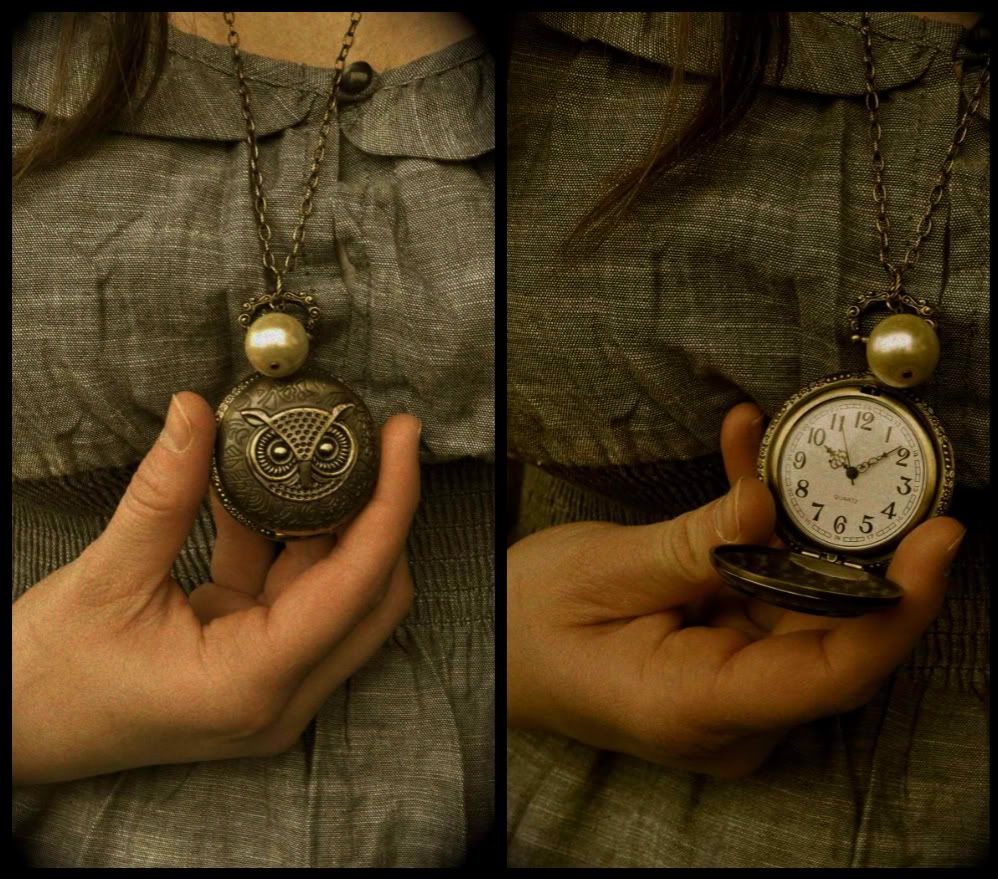 My fabulously crafted necklace was made by the oh so talented Heidi of
Chick Hardware
. I must admit, I have been studiously perusing her
Etsy shop
trying to decide what to add to my collection next (I have my eye on the Eiffel Tower stop watch). I also have a few favorites in mind for gifts.