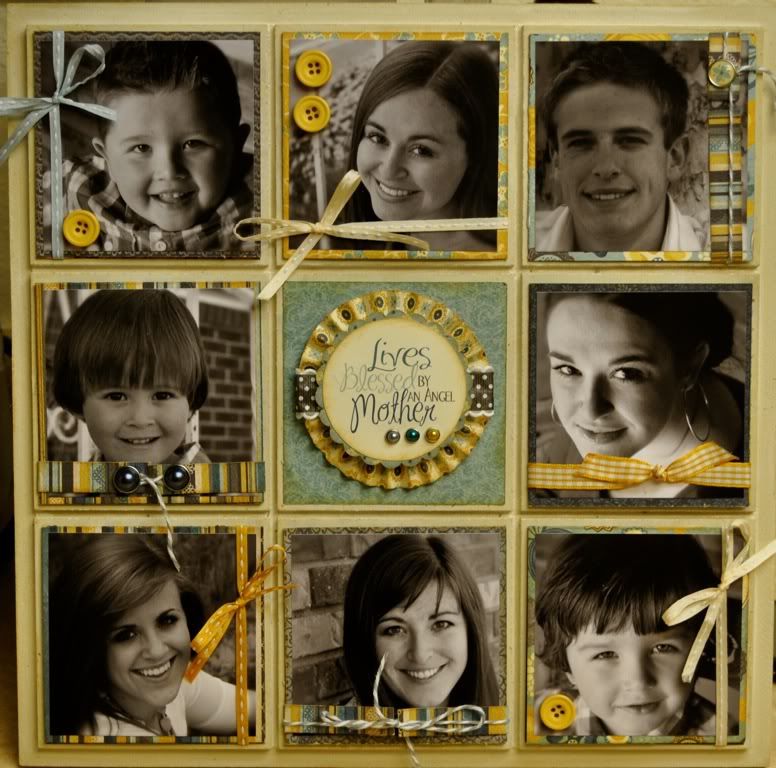 It seems that everyone I talked to this Mother's Day said the same thing, "My mom is the worst to shop for!". I always struggle with what to get my mom that will express my love for her and show her that I am thinking of her. I have found that something handmade always seems to hit the spot. This year, I made a love note board that included a special message from each of her children and grandchildren. This is a project that can be done for moms, grandmas, dads or grandpas.
The base of this project is a 12X12 board that can be found in most craft stores. You will usually find them with the clear pour-over lacquer. They come in all different shapes and sizes, so choose the one that works best for your project.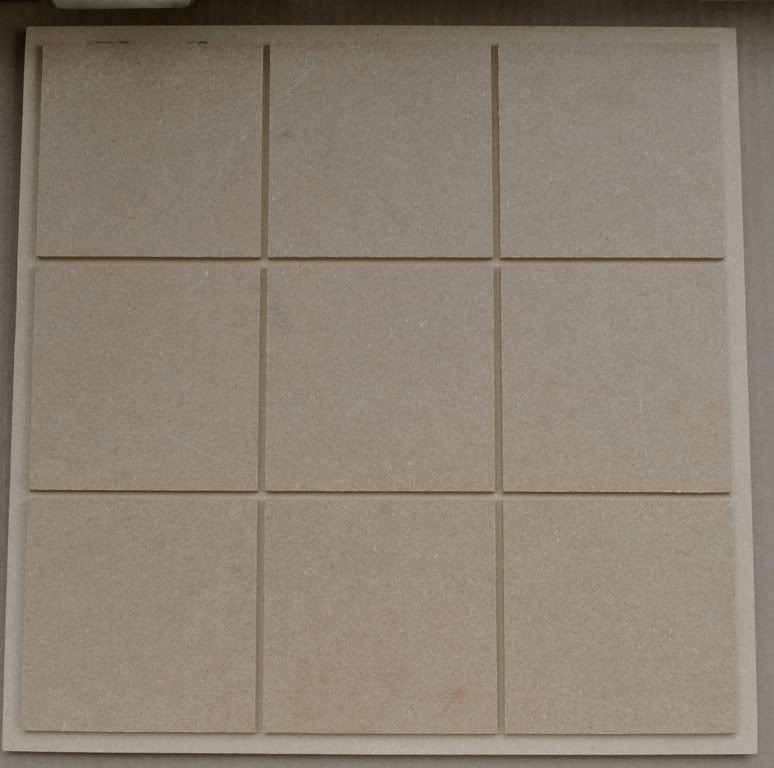 I painted the board with acrylic paint. After it dried, I rubbed my ink pad along the edges to give it a distressed feel. I used Antique Linen Distress Ink for this project.
To decorate the board, I measured the squares and cut paper (to be folded in half)slightly smaller than the base. My base square was almost 4", so I cut my patterned paper to 3.75X7.5 and folded it in half.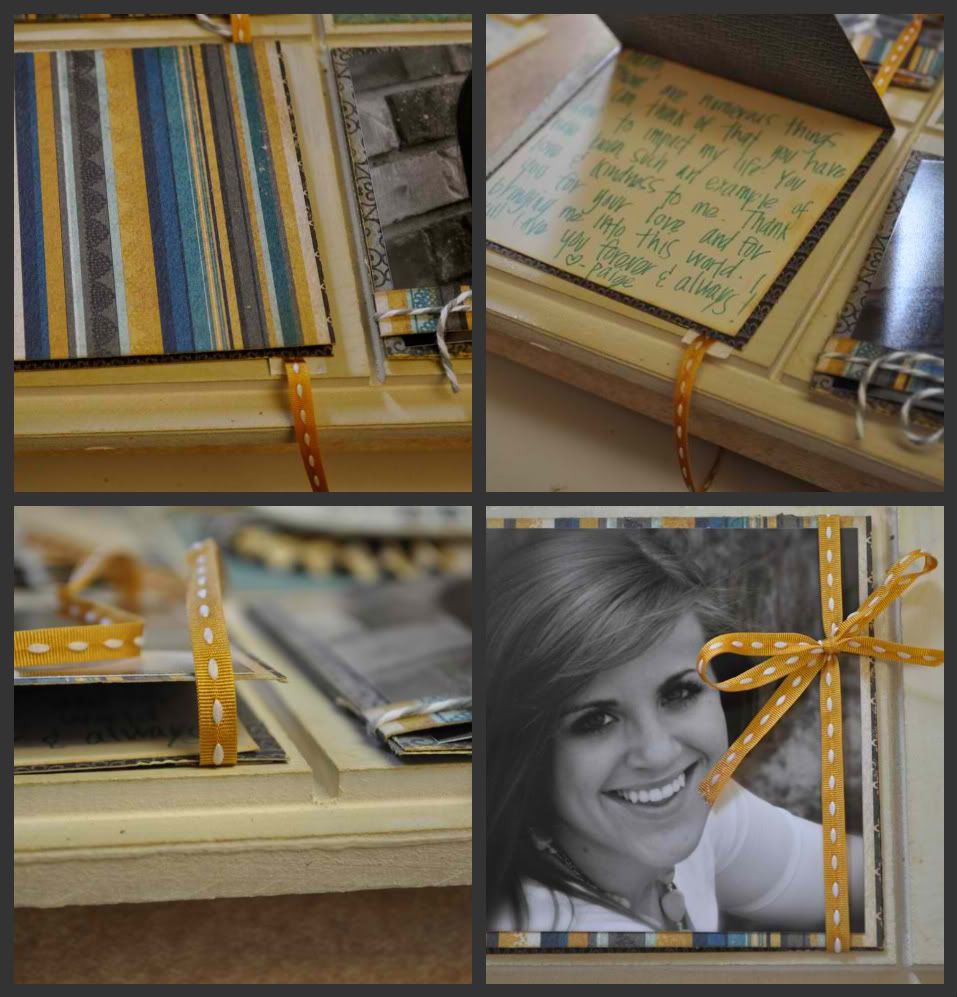 I had each sibling write a memory or note to my mom on a piece of coordinating cardstock that was cut slightly smaller than the card. I then mounted each note inside a card and attached the siblings picture to the front of the card.
I used ribbon and strips of patterned paper to decorate the front of the cards and to keep the cards shut. The ribbons can be tied and untied to reveal the notes beneath. Get creative with different ways to close your cards. I decorated a cute little accordion circle and attached a title to the center of the square.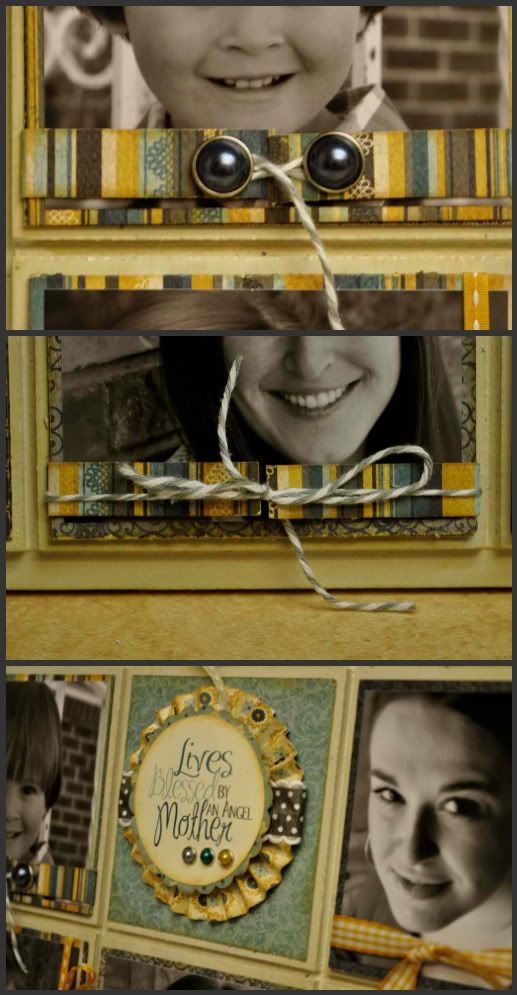 A few buttons and brads added the final touches to my project. Since my mom is a big fan of blue, I created this entire project using the Stella and Rose "Hattie" line.
You can either display this project on an easel or hang it with a ribbon or picture hanger. Enjoy!