I love cookies! My current cookie vice has been the chocolate covered macaroon from Kneaders (I blame it for the fact that my pants are not fitting these days).
Another one of my favorites is from a little bakery in Bountiful called Parsons (in Colonial Square for the locals). This particular delight is created by sandwiching raspberry filling between two butter cookies and topping it with a buttery glaze!
Even better than eating these yummy treats myself is sharing them with my friends and neighbors. Today I am delivering a raspberry filled cookie to my cute friend that has had a rough week. Rather than dropping it off in a paper bag, I whipped up a quick and easy scor-pal box. This box was a breeze to create, and here is the best part: I custom fit it to my cookie. Check out this simple tutorial for making your own custom cookie box:
This tutorial will create a 3 1/2" square box. You can easily change the dimensions of this box by adding width, height, or depth to the overall dimensions.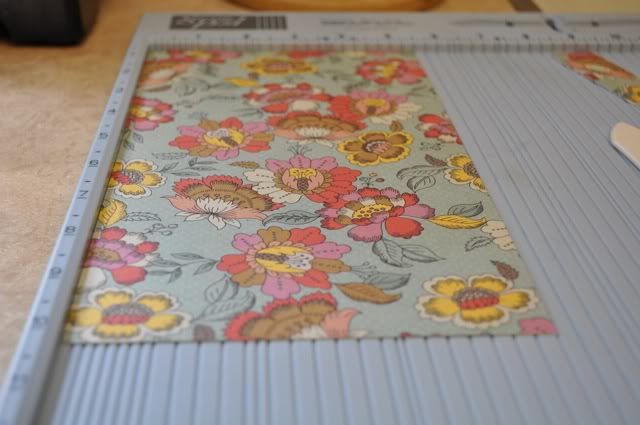 1. Cut paper to 5 1/2X10 inches (you can add inches either way to make your box bigger)
2. Scor paper lengthwise at 1" and 4 1/2" (if you made your box larger- just scor at 1" and one inch from the opposite edge)
3. Turn the paper horizontally and scor at 1", 4 1/2", 5 1/2", and 9" (if you made your box larger-still scor at 1" and one inch from the opposite side, then center two more scors one inch apart)
4. Fold paper along all scors.
5. Cut one side of each corner to create a flap.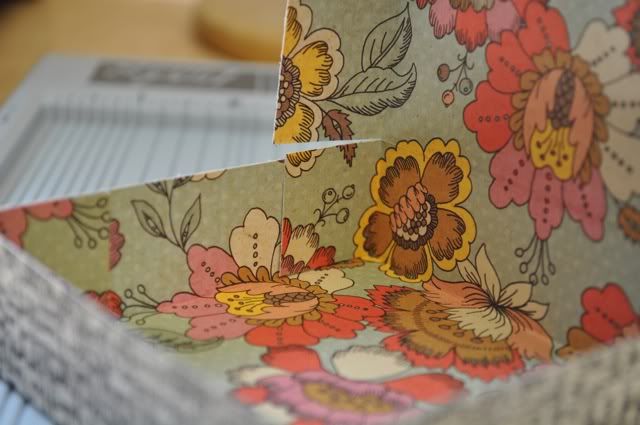 6. Adhere flaps to create a box with attached lid.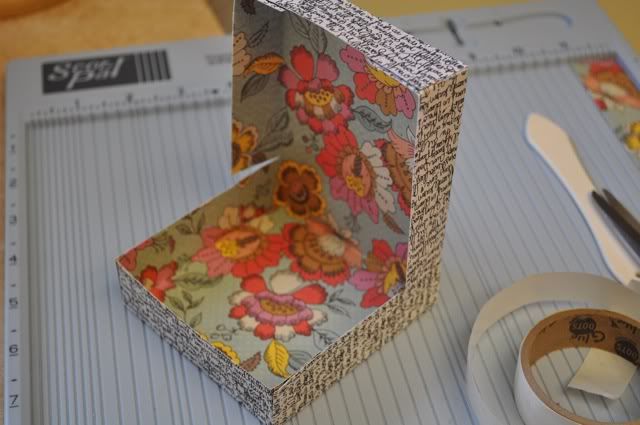 7. Before putting the cookie in, I added a strip of parchment paper to fit the box.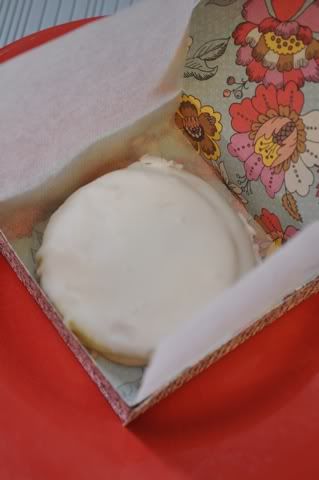 8. To decorate this box, I added a bit of ink and a 1" band (wrapped around box and adhered). I also made a quick little matching note by cutting apart the Fancy Pants "Its The Little Things" cards paper.
How simple is that? This box is also great for giving jewelry gifts.