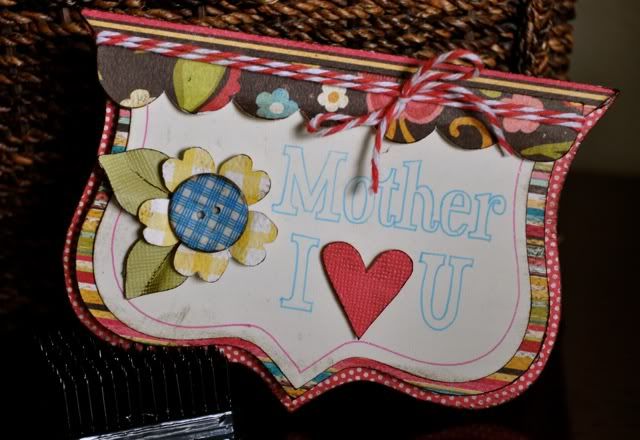 I finally got a chance to sit down and get to work on my Mother's Day cards. I have been dying to try some sketching with my Silhouette and I thought this would be a perfect opportunity. I recently got a whole collection of 40 beautiful gel pens from
Cri-Kit
. I almost felt like a kid in a candy shop as I opened up the boxes and started to play! I love the mix of pastel, glitter, metallic and bright colors that are available. It was so great to be able to match the ink color perfectly with my patterned paper.
Here are the steps for creating a card like the one I made:
1. Design the entire card in your Silhouette software. I like to size out my whole card before I start cutting. Once the pieces are all laid out, I separate each piece and cut it individually.
2. Cut all of the pieces that don't need to be sketched.
3. Choose your pen and set up your machine for sketching. The Cri-Kit system is super easy to assemble. All you have to do is drop the desired pen into the holder. Remove the blade and pop in the sketch holder with pen.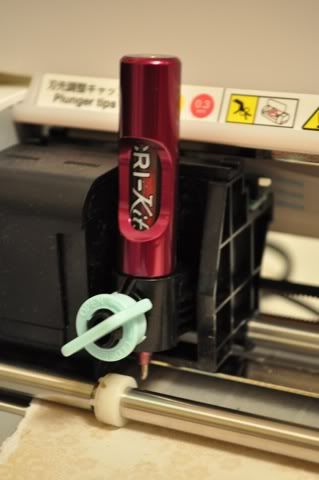 4. To sketch, layout the entire piece that you will be sketching and cutting. Select the Cut Style button (it looks like a little pair of scissors cutting a line). Turn off all of the cutting by selecting all of the objects and clicking on "No Cut". Then select the first images you want to sketch and select "Cut". Then select the cut button and continue as you normally would.
5. Continue to sketch additional colors as desired by selecting the no cut and cut buttons. Do not remove your mat from the silhouette during this process. As long as your mat stays in place, your objects will be sketched or cut in the correct position.
6. Once you are done sketching, remove the sketching pen and put the blade back in. Select the outer edge that you want to cut and cut as normal. Remember, do not remove the mat before cutting.
I used the glitter blue pen for the wording...gotta love the sparkle and glitz!
8.Once all of the pieces are sketched and cut, assemble the card as normal.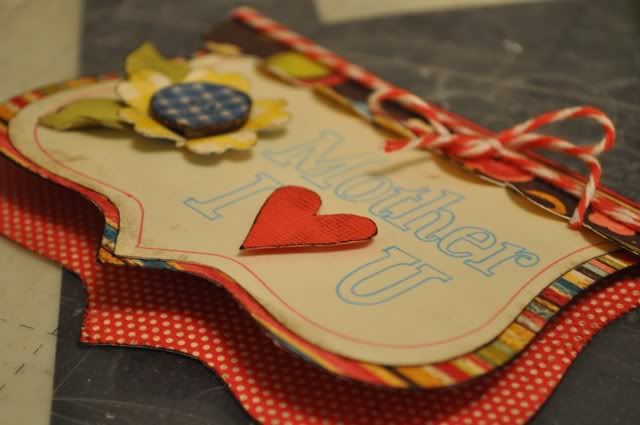 I loved playing at this new, fun way to use my Silhouette. It gives such a unique look. For more information about the
Cri-Kit
pens, visit their
site
. So, what is my next sketching project? I am definitely going to be trying some of the pastel pens on dark paper. Ooh La La!