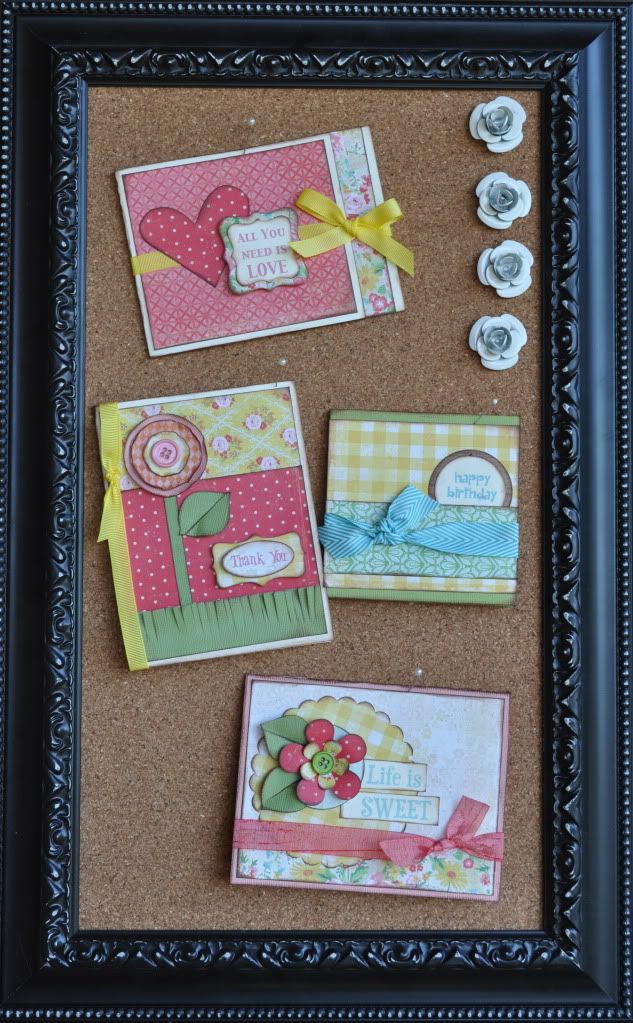 I happened to be in a card making mood today. After I made several bright, summery cards, I thought it might be fun to offer them as a kit.
This kit comes with everything you need (cut to size of course) to make these 4 cheery greetings. You will also get 4 envelopes along with your cards. As always, you will get color pictures and instructions so that you can easily assemble your creations.
This complete kit is only $15 and it will ship directly to your doorstep for FREE! (US Only). Kits are limited to the first 12 paid orders, so order now to be sure you get on the list. Kits will start shipping Tuesday, May 17th. Any orders placed after May 17th will ship out within 24 hours.