From Paris we flew to Venice. Oh, it was so beautiful! Although we were only there for a few short days, I loved riding along the river and walking over the bridges.
My one piece of advice for visiting Venice...get a map. Although the city is small, it is a crazy maze of buildings and plazas. We ended up wandering for hours looking for a particular restaurant. Whenever we asked directions we were told it was just over the next bridge.
While we were in Venice, we took a water taxi to the two neighboring islands of Murano and Burano where they specialize in blown glass and lace. I fell in love with all of the little blown glass figurines that were in each of the shops. I especially loved all of the little ows (no surprise there).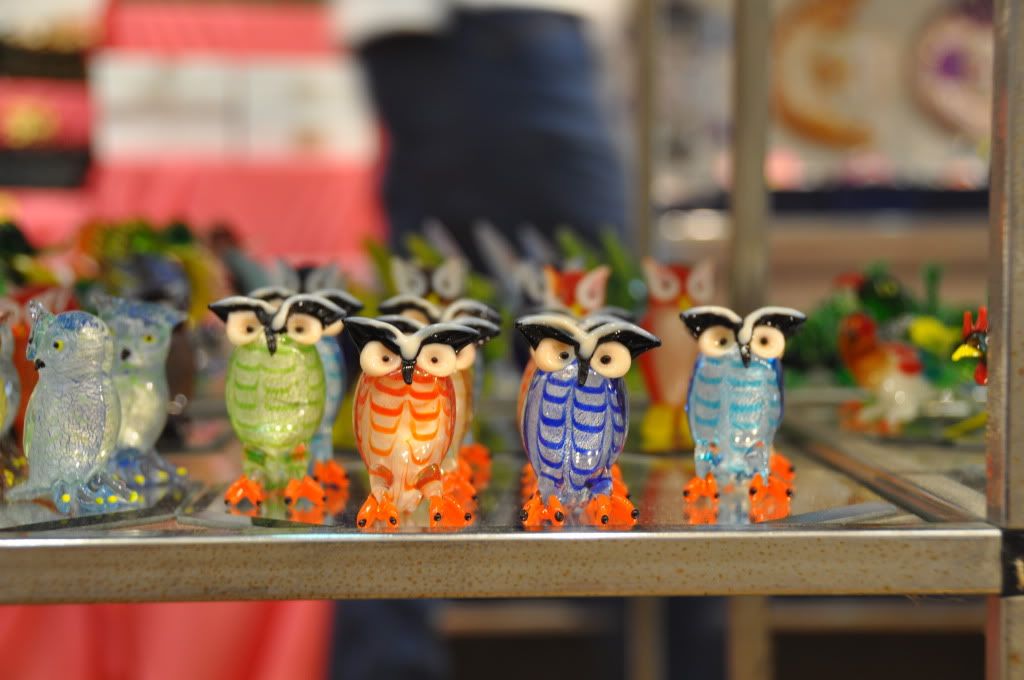 I also soaked up all of the amazing colors in the buildings and boats along the rivers. It was like a giant painters swatch book.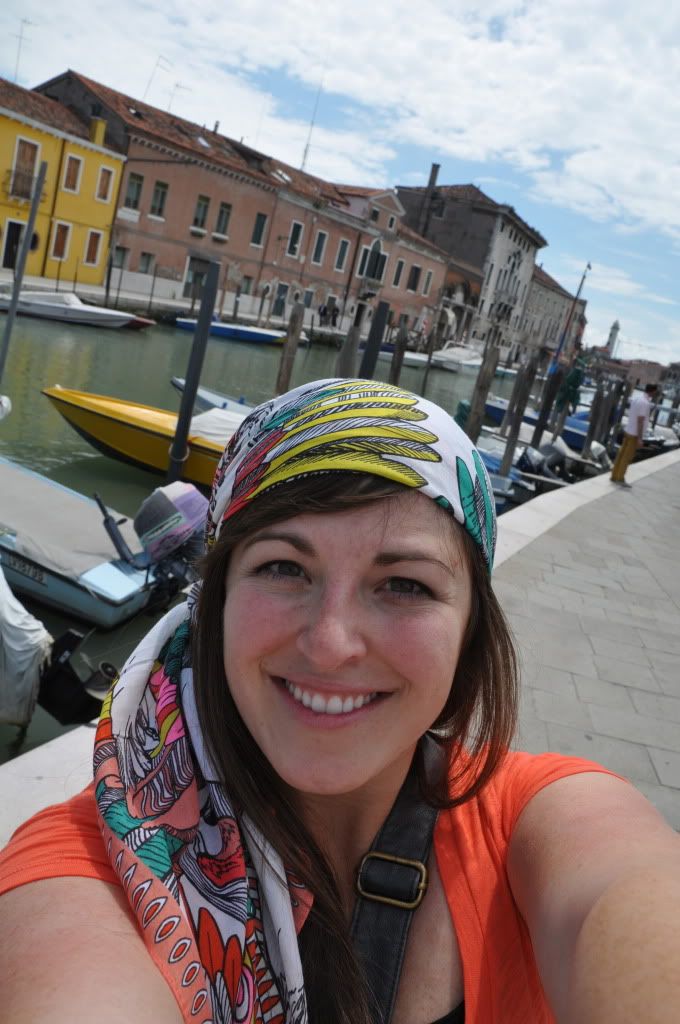 As a group of girls we of course took turns picking out our favorite colored building to take snapshots by. Gotta love the vibrant teal!