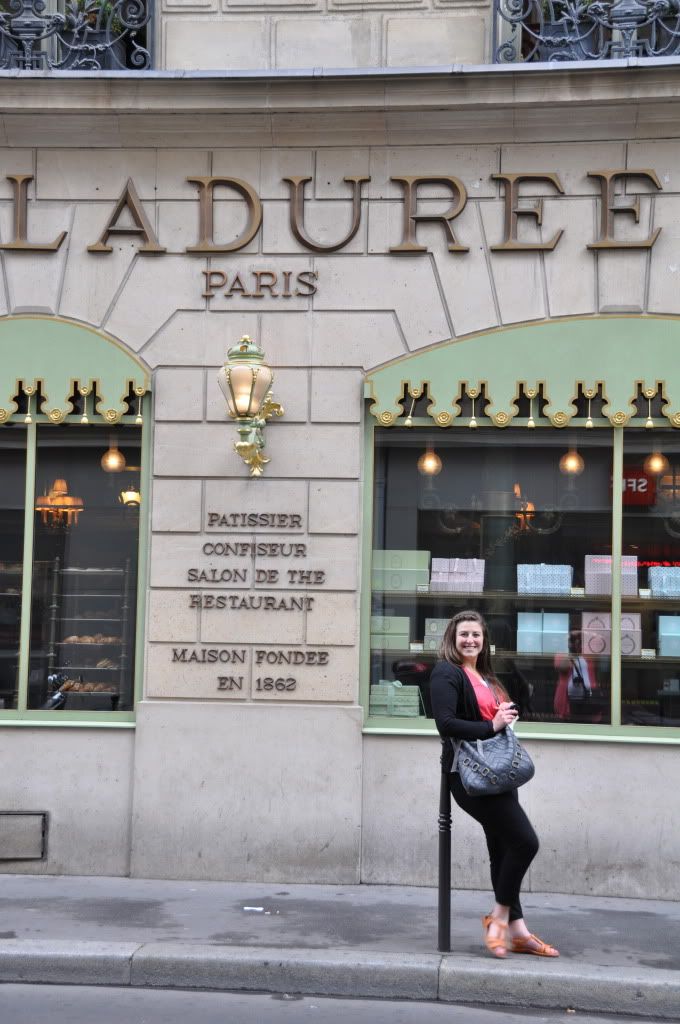 I think Laduree ranks as one of the most deliciously adorable places I have ever been. In fact, I loved it so much, that I am devoting an entire post to it! Before arriving in Paris, we had heard tales of this delightful shop of delicacies. We found this particular location close to the Eiffel Tower on the Champs de Elysees road (great for shopping).
From the time I grabbed the door handle, I was caught up in the setting of this fabulous bakery/restaurant. Even the bathrooms were adorable! Our main goal in searching out a Laduree was to taste their delicious macaroons. I believe I have mentioned my love for the coconut confections in the past. However, the european macaroons are a completely different, although equally delicious sweet!
It took us about 45 minutes to get through the line to order our cookies. The macaroons come in all different colors and flavors. I believe the box of 8 came in at a whopping 12 Euros (about $18), but it was worth every penny.
The presentation definitely made eating these yummy delights even more enjoyable. My favorite flavor was the caramel which had a gooey center. Mmmmmm!