As I am looking forward to fall, I couldn't help but enjoy one of the last great summer weekends we will have in 2011. This last Saturday I jumped at the chance to visit Lagoon (the local theme park) with my sister and her two little boys. Walking through the park brought back so many memories of junior high and the thrill of adolescence! It was also so much fun to see the excitement (and fear) in the little boys eyes as they rode the rides. Kids are so great! I thought I would share some of my favorite pictures from our day out at the park.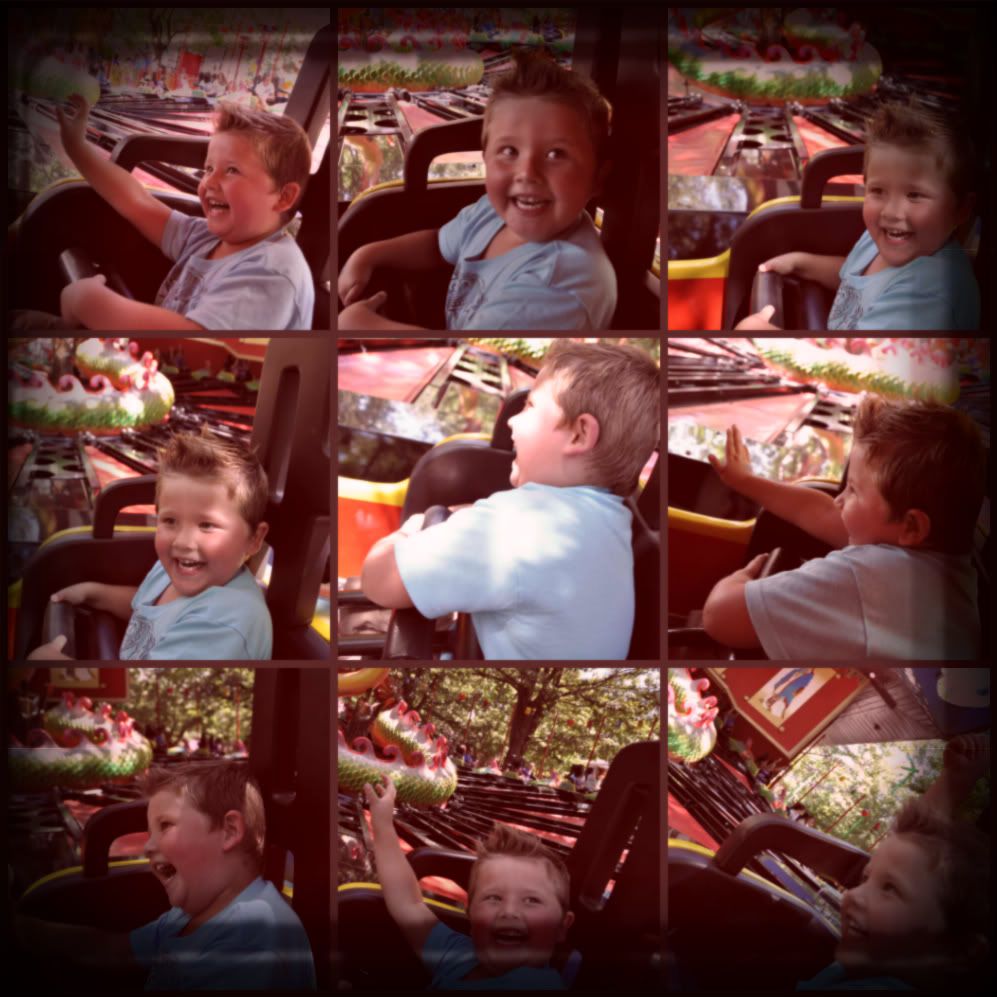 This ride made me laugh so hard. I rode with Boston and I just held out my camera the entire time and took running shots of his expressions. So fun to capture the moment.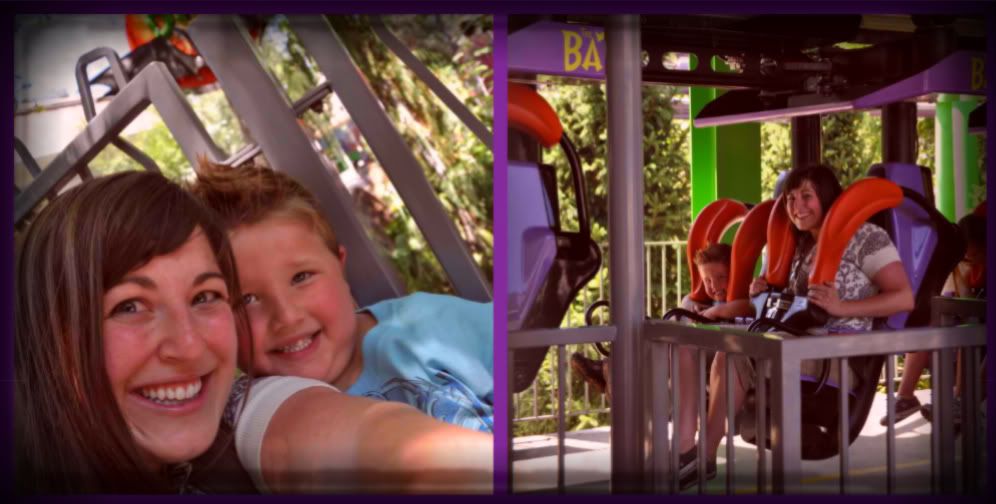 I was actually shocked when Boston rode this ride with me. He was so scared to go on everything. I think the fact that most of the ride was camouflaged in the trees helped.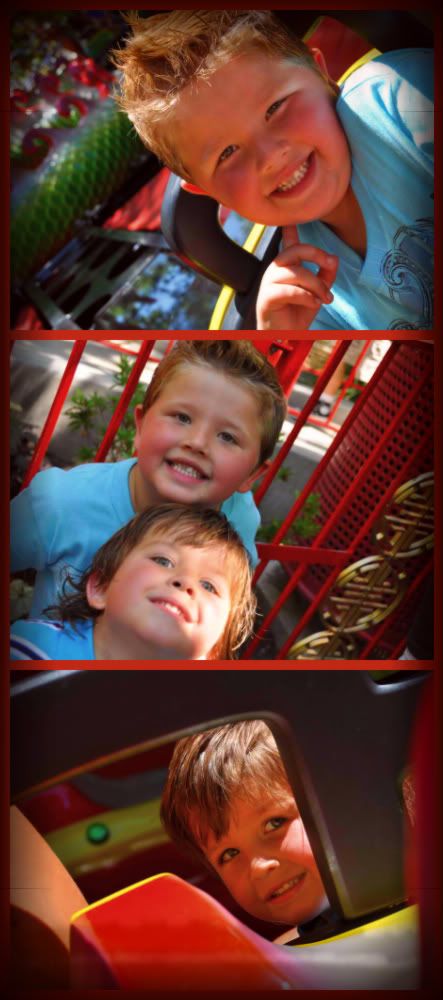 If you can't tell, I am loving the vibrant/vintage effects for these amusement park photos. It just makes the colors so vivid and fun!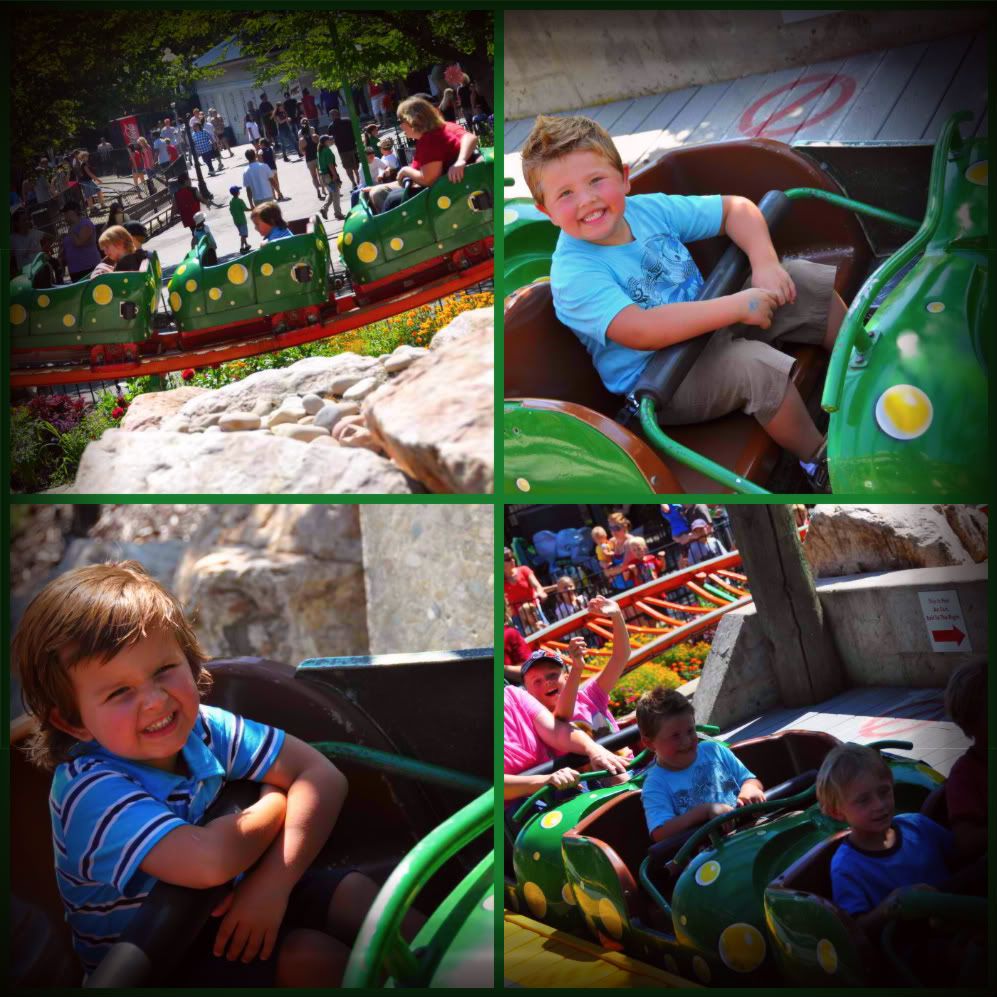 *Camera Hint *The sports settings on your camera are a great way to capture roller coaster shots.