After Venice we took a train to a little place called the Cinque Terre. It is a group of five little cities on the Italian coast. They are joined together by a pathway that follows the ocean. Right out of a story book! We stayed in a city called Rio Maggiore, which was all about rocky stairs and hills.
The entire city is built on the cliffs above the ocean, so needless to say...my thighs got a great work out. However, I didn't walk or hike enough to compensate for the Foccacia al Pesto!
The Cinque Terre is the birthplace of pesto, and wow! It was miraculous. This crazy good beach side treat turned out to be my favorite food experience of the entire trip. Mmmmm!
After a few amazing days in the Cinque Terre we took the train to Florence. I thought Florence was so much fun. It is a fabulous city with lots of great shopping! We spent time wandering through the leather markets and picking up new clothing at H&M!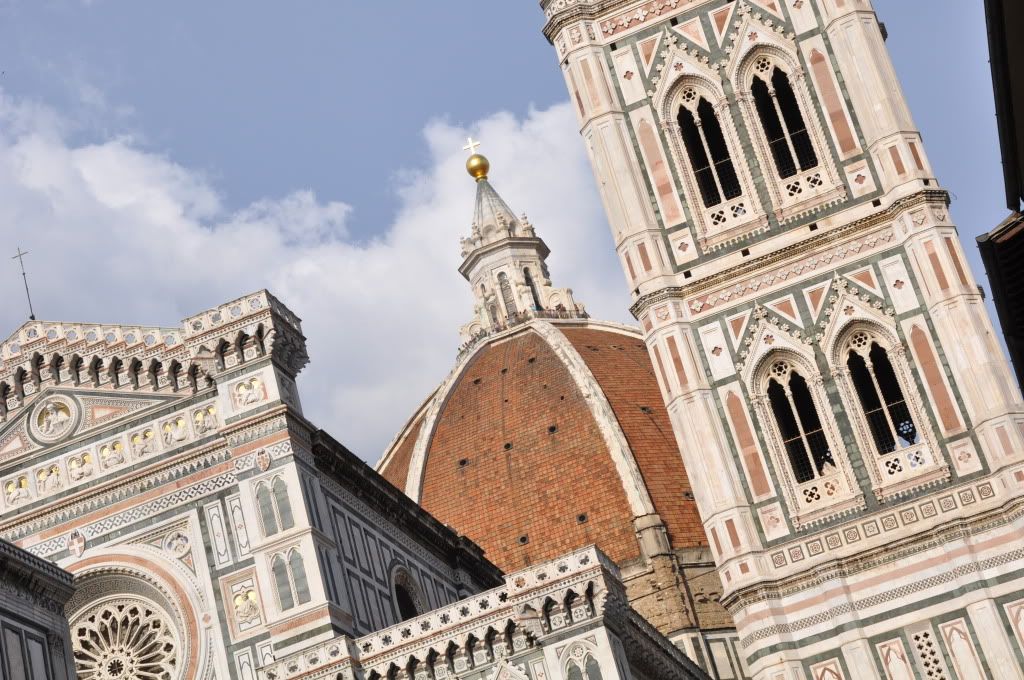 My friend and I climbed the Duomo to look out over the city. We also got to see the David, which was so beautiful (no cameras allowed).
My one regret about Florence is that I didn't rent a scooter to cruise around the city.
Another train ride took us through Pisa where we saw the leaning tower. It was very different than I had imagined. Most of our time in Pisa was spent taking the iconic "leaning tower" pictures. This was my best shot: