January is now upon us! With the start of a fresh year, we all have the opportunity to evaluate our goals and ambitions for the next 365 days. For many of us, documenting and recording 2012 is at the top of our list.
On Studio 5 today, I shared a few fool proof ways to capture your year along the way. All of these ideas are so simple to implement, even for the non-crafter, so get going today! I am looking forward to putting them into action in my home.
Thoughts from 2012 Journaling Cards
Printed journaling cards make it simple to capture your year. Commit to write a thought at least once a week and by December 31st, you will have recorded 52 memories of 2012. You can also pair journaling cards with pictures for even more bang!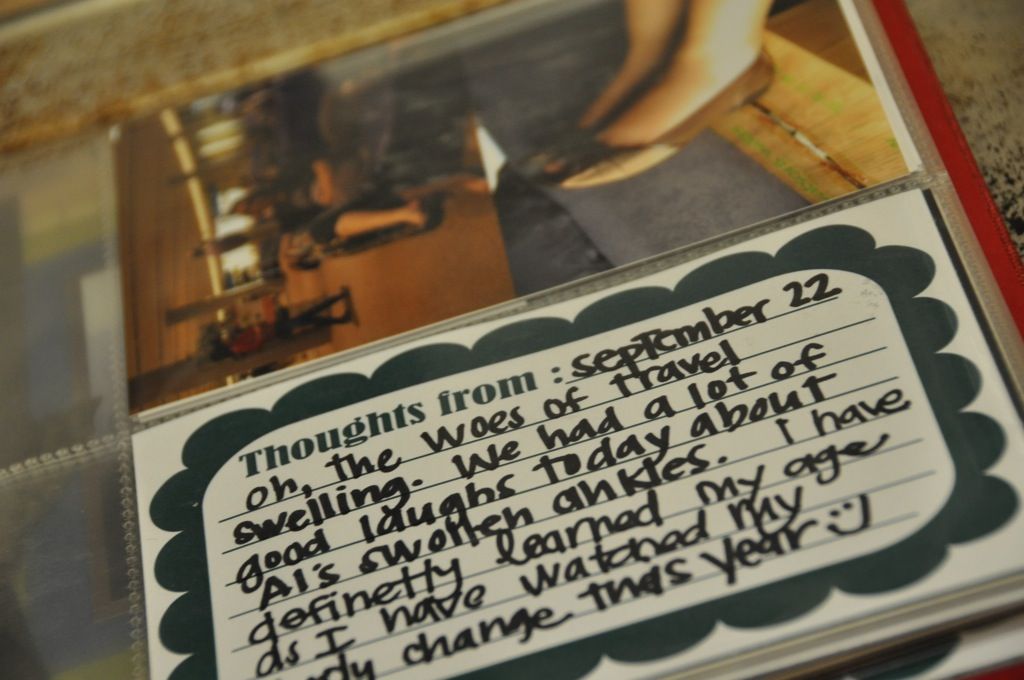 To simplify, I created a
4X6 Journaling cards
in four coordinating colors. I pre-printed enough cards on cardstock to last the whole year. Now, I can quickly grab a card, record a thought, and slip it into my binder. If I have taken a picture to coordinate with that thought, I will save a place for it. After photos are printed, I can easily slip them into place.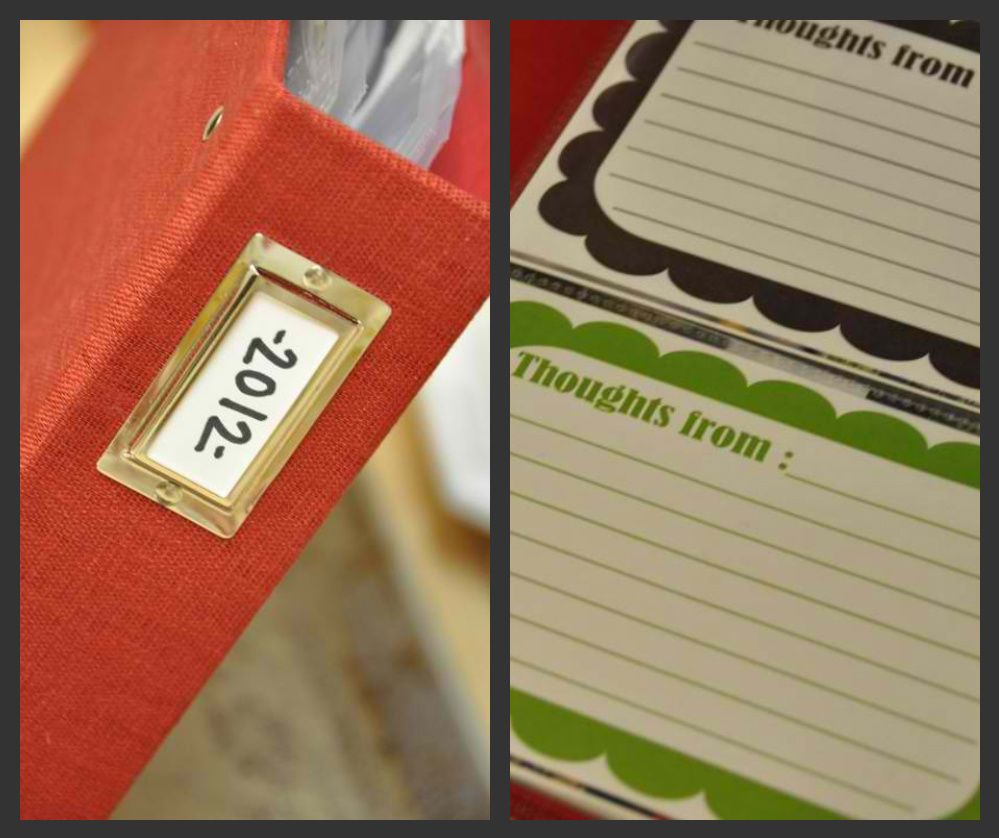 For my 2012 journaling album, I chose to use an 8X8 linen binder and 4x6 sheet protectors from
WE-R Memory Keepers
. If you live in the Salt Lake Valley, you can purchase these albums at Heartland Paper or Paper Creations. If you don't want to go the album route, you could always bind cards together with a large ring or ribbon.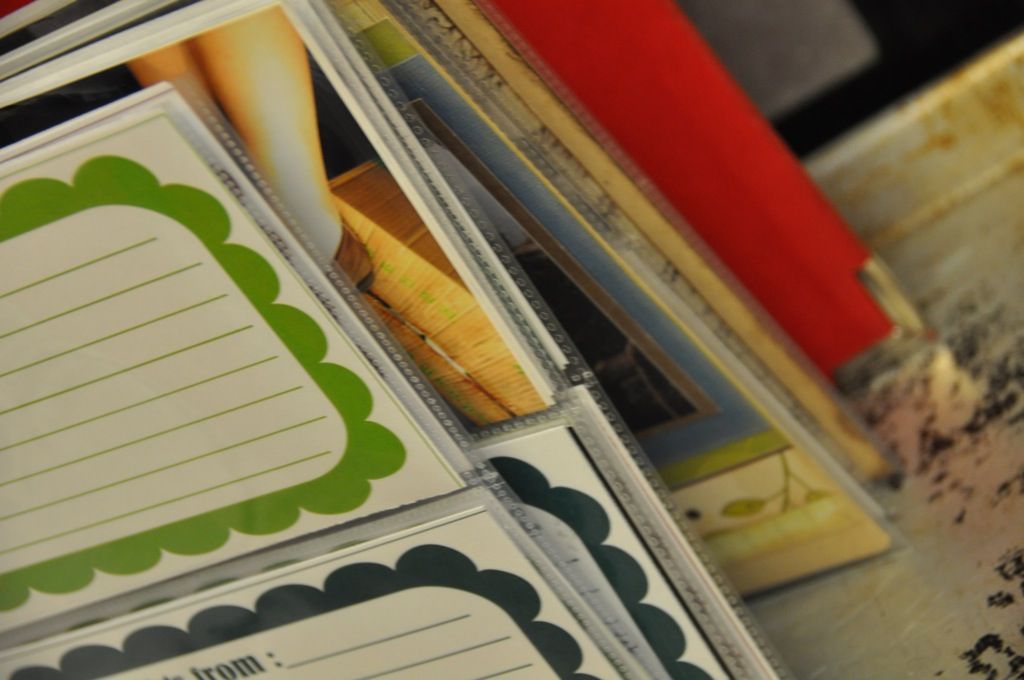 If you are a "scrapbooking" kind of gal, you can also add full pages throughout your binder to highlight special events along the way.
There is no better way to capture the year than by recording your many blessings. I created this simple monthly banner to do just that. Each pocket holds a
monthly list
that can be added to weekly or daily. The banner can hang all year round to remind your family of how wonderful life is! These banners are so easy to create, you may want to make one up for each member of your family.
To create the 2012 Gratitude banner, you will need:
12-4x12 strips of patterned paper (double sided makes it easy and colorful)
12- 1 1/2X9" strips of patterned paper
Decorative Elements as desired
Hole punch
Ribbon as desired for hanging
Instructions:
1. Fold 4X12 Strip at 4".
2. Wrap 1 1/2X9" strip around folded base and adhere to the back.
3. Punch a small hole in each of the top corners of the pocket.
4. Thread ribbon through holes to create a banner and tie a small ribbon between pockets.
5. Cut monthly lists apart and slip one in each pocket.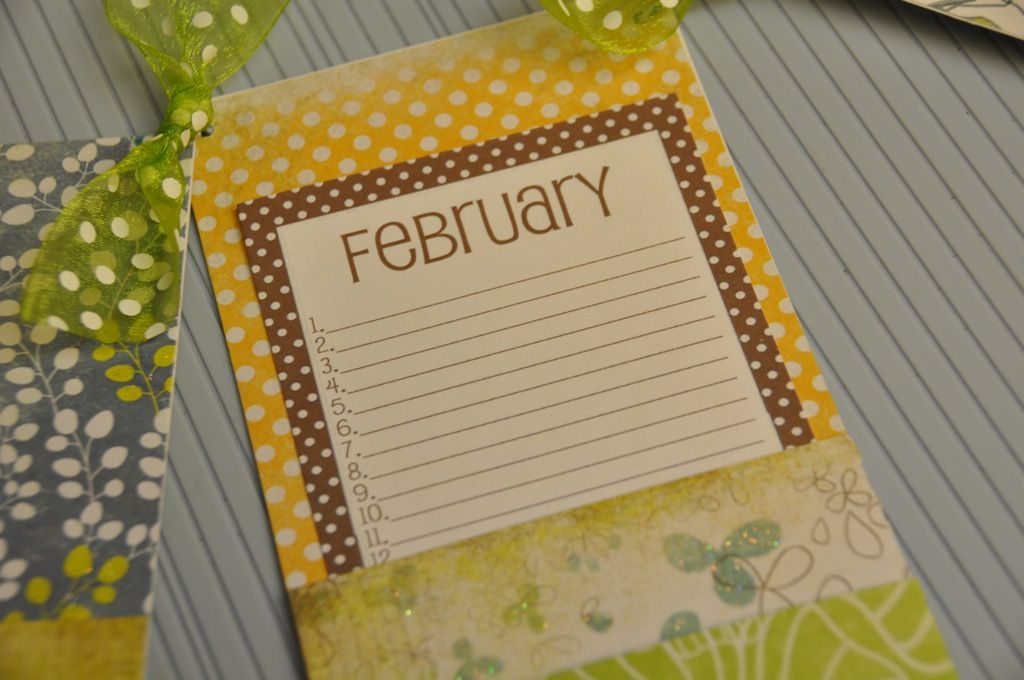 6. Record one item that you are grateful for every day in 2012. If you miss a day, no worries, just go back and think about something you enjoyed that day *Hint* Keep the current month's card in a visible place (like the fridge) and replace it at the end of the month. You can also store a coordinating colored pen in the pocket for easy access.
Vintage Bingo Photo Journal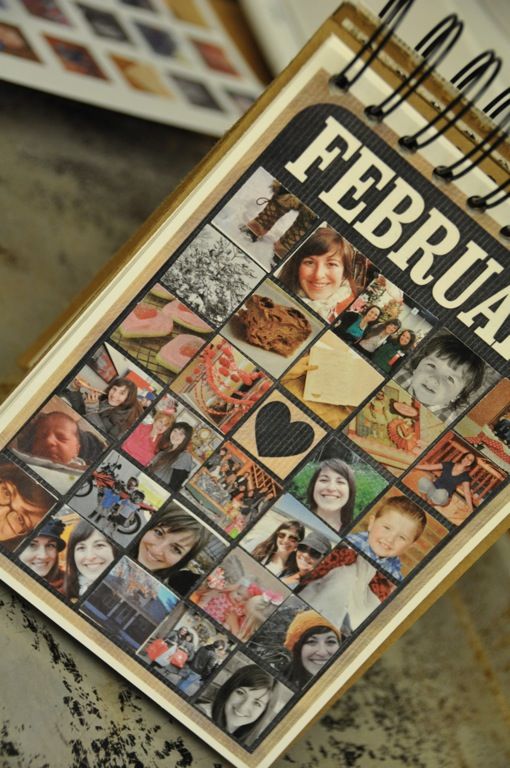 The easy access to cell phone cameras make creating yearly photo journals a snap! Just take one picture a day. Yes, I do realize that we are already at January 4th, so there will have to be a bit of cheating in order to capture every day of 2012.
To showcase 365 days of my life, I created a Vintage Bingo Card Calendar with a box for every day of the year. Each day, I will be taking a cell phone camera picture of something from that day (my outfit, a friend I saw, a meal I ate, a place I visited). Then at the end of each month, I will print the photos and add them to my bingo card album.

One of my favorite things about this album is that you can use it as a decoration all year long. The album easily stands open as a display board for a desk or shelf. So Cute!

To recreate the Vintage Bingo Photo Journal you will need:
Bingo Calendar Download (printed on cardstock)

$3.00 (You will receive the download within 24hrs of purchase)
2-5.5X7.5 pieces of chipboard or cardboard box (the box will give it a very vintage/recycled look)
Binding (options discussed below)
Instructions:
1. Download and print the Vintage Bingo Calendar Cards on white or cream cardstock.
2. Cut out cards and cover
3. Mount cover onto one of the chipboard or box pieces.
4. Bind album together with wire rings. For binding, I used my Cinch tool from
We-R Memory Keepers
. If you don't have a Cinch or Bind-It-All, you can have your album bound at a copy store or punch two holes in the top of each page and bind it together with large metal binding rings.
5. Take one photo with your cell phone every day.
7. Use a paper trimmer or 7/8" square paper punch to pop out images.
8. Adhere images to each square.
9. At the end of the year, the desk calendar instantly becomes a finished mini album!