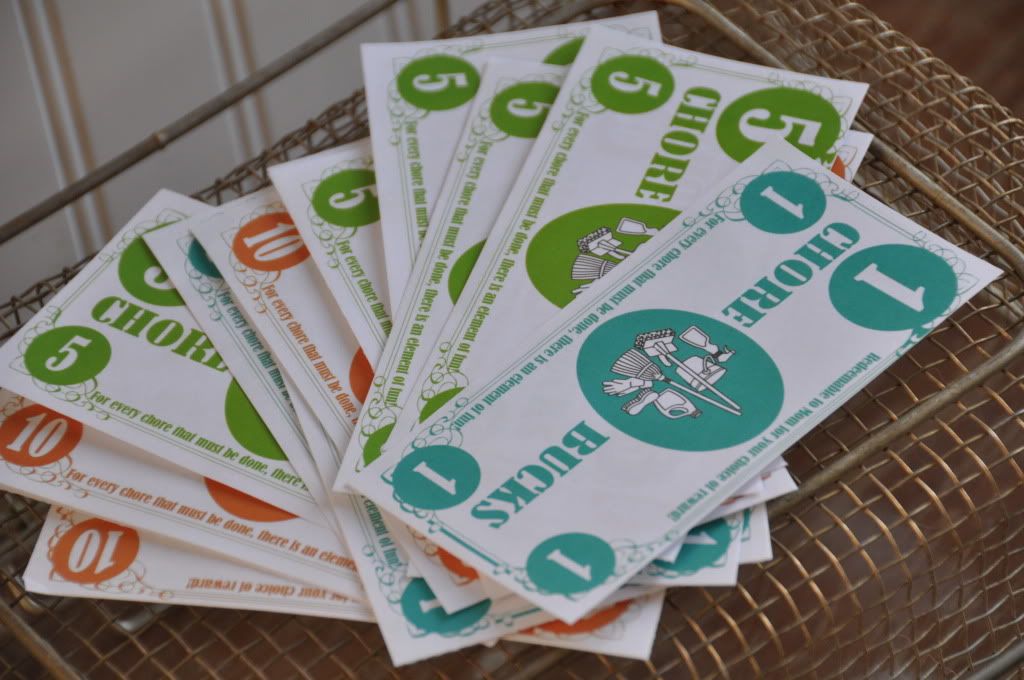 As a little add on to the
Chore Chart Segment for Studio 5
....
There is no better way to motivate kids to do chores than a reward. Chore bucks are a fun incentive that can also teach kids fiscal responsibility. Try paying children for chores completed with my
FREE DOWNLOADABLE CHORE BUCKS
. Then, allow kids to exchange bucks for privileges, activities, or actual money. Chore bucks come in three different amounts and can be printed and cut apart quickly.