Today is one of those days I really love my job! For my segment on Studio 5, I have been playing with the new
Fuse machine from Fiskars
.
The Fuse is a durable new crafting tool that allows you to die cut, deboss, and my favorite...letterpress! You can see a quick overview of how the machine works and what it does here: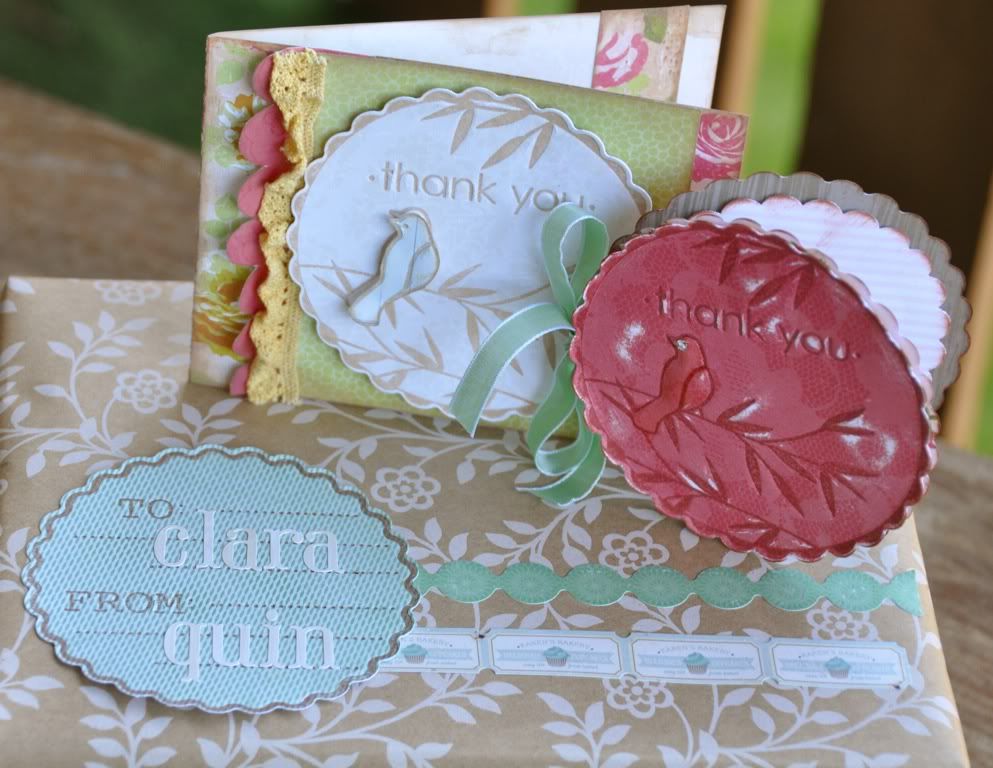 Letterpressing has long been one of my most coveted art forms. I love the look of rich ink pressed in to thick cotton paper. For those of you not familiar with letterpress, you have most likely run into it before on a wedding invitation. Traditional letterpress is done using the highest quality ink and paper. Letterpressing is acheived by inking a plate and then pressing the inked plate into the soft paper. Although letterpress experts may argue that the Fuse doesn't provide high quality, traditional letterpress, it is still a fun technique to add to your crafting skills.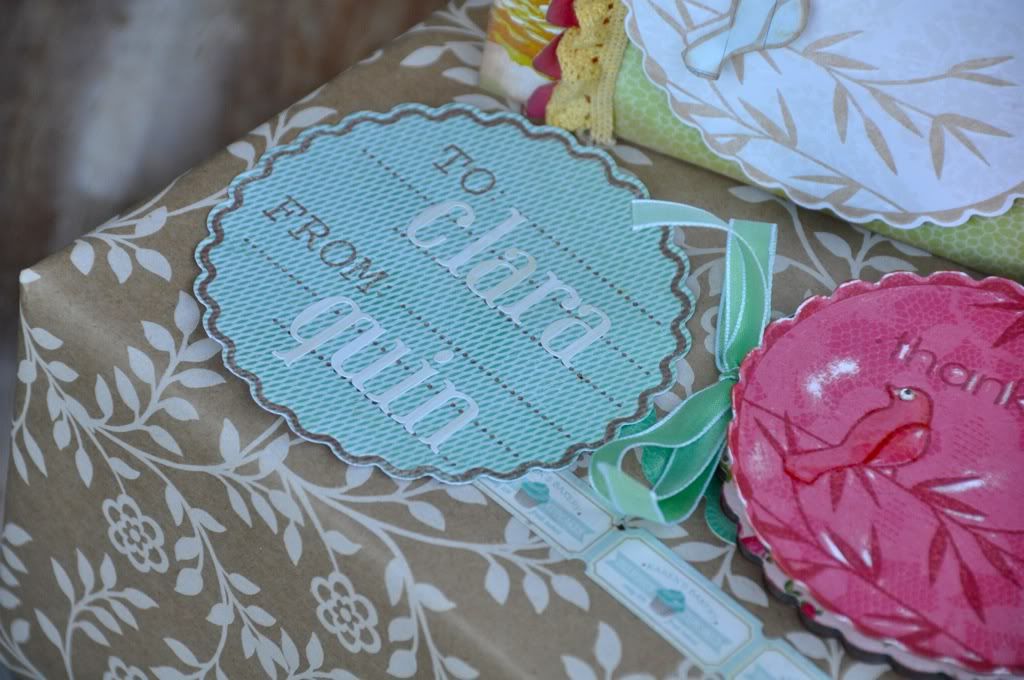 Although I like the Fuse, the coolest part about the new release is that even if you don't purchase or own the actual Fuse machine, you can still use the new letterpressing feature in many of the existing die cut machines. All you have to do is figure out the correct layering pattern for your individual tool. Many of the new Fiskars dies are also steel roll, which means they will cut chipboard and thicker materials like foam!
With the release of the machine, Fiskars has put out a variety of dies and letterpressing templates to use. Again, remember...you don't have to have a Fuse to use these dies. If you have a die-cut machine that accepts steel roll dies, you should be able to use the new letterpressing system in it.
The machine comes with one die, two letterpress templates, two cutting plates, and one black ink pad. You can add color to your letterpressed images by using different ink pads or markers. Fabric pads work best and if you want to use markers, you will need one that isn't permanent and dries slowly.
The machine starter kit is roughly $300 and dies and letterpressing sets range between $20 and $30 each. Overall, I feel that the machine is well made and functions nicely. I love the letterpressing feature and the variety of dies available. I also think the versatility is the machine/dies greatest feature. For those of you looking for a new great machine, I think the Fuse should be a strongly considered option. If you have an existing machine, enjoy using the fun new templates and techniques in the machine you already own.