The canvas countdowns may be all sold out, but did you know that you can also make FRANKIE in to a Halloween Countdown? Here is just one way to turn this spooky hanger into a day by day treat tracker for Halloween!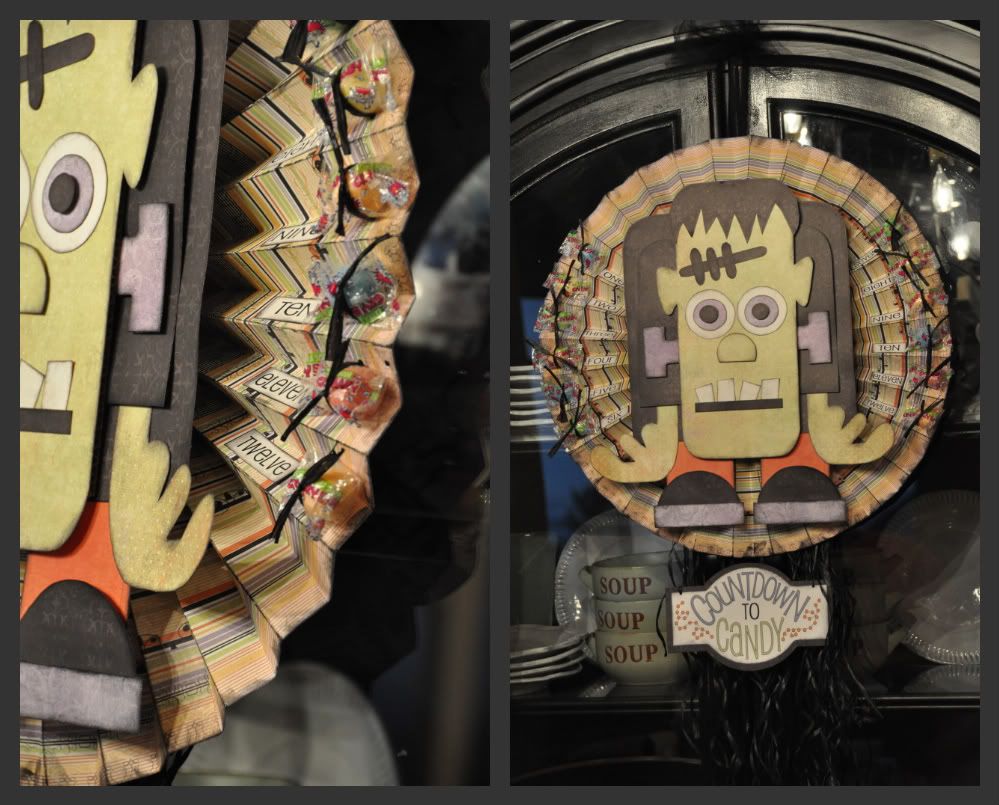 You can order the digital Frankie Pattern today and get crafting within the next 24 hours! Or, simplify the creative process and order the complete kit.
Pattern includes color photos of project, instructions and cutting pattern.
Purchase the complete I LOVE FRANKIE KIT here
$22
(includes FREE SHIPPING to all US addresses)
Kits include: 7 Sheets of Fancy Pants Patterned Paper, 1-12X12 Chip Backer, 1-10x10 Chip Backer, 1-5X10 Chip Backer, 20 yards of raffia, 2 yards of tulle, Color photo, instructions, cardstock pattern