You can definitely start to feel the nip of fall in the air and that means Halloween is on its way! Hooray! I even got to wear boots for the first time today! It has become a yearly tradition for me to create Halloween Countdown Calendars to bring my favorite holiday. These countdowns can be stuffed with treats, activities, toys, trinkets, etc to bring the Halloween spirit into your home throughout October.
I had so much fun creating four new spooky countdowns for this years Studio 5 "Countdown to Halloween Segment. With four unique countdown ideas, there is something to fit every one's style. There is even a kit for one of the countdowns, so putting these together can be a snap. So, without further adieu...here are my 2012 Halloween Countdowns.....
The chipboard shapes and die-cut images made this countdown come together in no time. I also added ribbon and bling and filled each jar with a treat, toy, or spooky activity. Get creative and make this countdown functional for your family.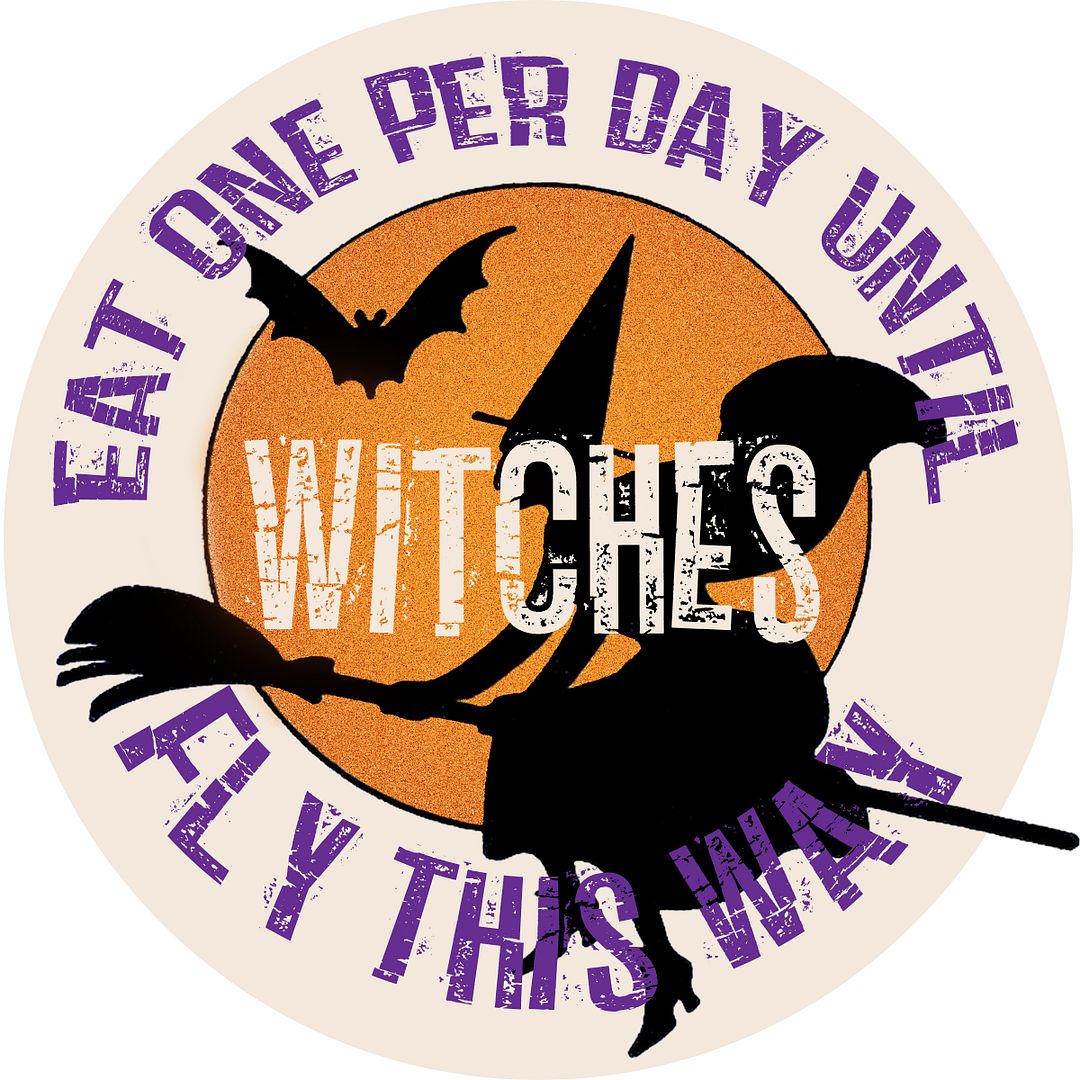 To print your own label. Save this image and print it to the size you would like. Cut around the edge, ink, add crystal accents as desired. Attach with pop dots to medallion or directly to witches hat.
Cut out 13 coffins in a variety of patterned papers and sizes. Then, assemble the boxes with a strong adhesive. I placed a small amount of Spanish moss in each coffin before added my labels, treats and trinkets. This adds to the spooky vintage feel.
I hope you enjoy crafting up some spooky spirit for your home. Start working on your countdowns today so they will be ready for October 1st! Happy Haunting!