It's that time again. Christmas is just around the corner and that means COUNTDOWN CALENDARS! Today on Studio 5, I shared 5 fresh ideas for your holiday countdown celebration.
The Bubble Countdown
This countdown couldn't be easier to create. It is so simple, you might just make them for kids, friends, family and more.
To create this calendar:
1. Download the
printable countdown numbers
, print them on patterned paper, and cut out each one (a 1" circle punch makes cutting these numbers a snap).
2. Using a pair of small detail scissors, cut large bubble wrap into a tree shape. Use the pattern on the download to get a perfect image, be sure to avoid the bubbles you want to save. Don't stress if you prick an bubble you were planning to use, you can always cut individual bubbles and "transplant" them in to your tree shape. This is a great technique if you have a section of bubbles with one popped right in the middle.
3. Once you have your tree cut, apply adhesive to the back of each # and lightly press onto each bubble.
4. To finish the countdown, I cut a piece of patterned paper and used it as a backer in a black frame. A frame gives great stability to the countdown.
5. Pop one bubble a day through December until Christmas arrives.
The Old Saint Nick Countdown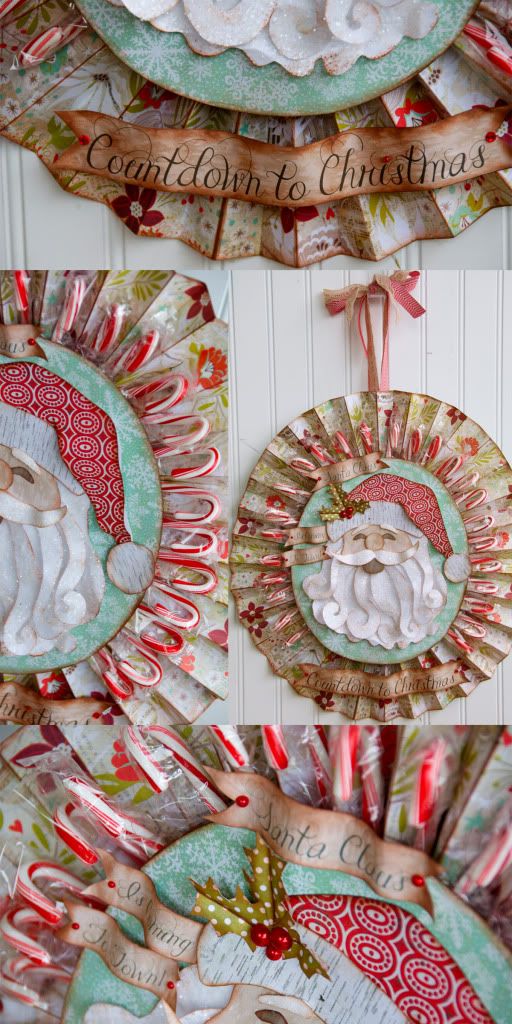 If you made Olive, Frankie and Tom, you will have to add Old St. Nick to your Collection. My paper pieced patterns are simple and inexpensive to make on your own. All you need is your own patterned paper, adhesive, ink and a few red pearls.
When completed, Old St. Nick is roughly 20" and can hang on any wall, door, or wreath hanger. You can fill this countdown with mini candy canes, notes, activities or more. The pattern also includes a "Merry Christmas" title so you can take away the "Countdown to Christmas" sign and you also have an adorable decor piece for your home.
The Old St. Nick pattern can be purchased for $5 and will be emailed to you within 48 hours of purchase.
Old St. Nick Pattern $5