It seems like spring is a time of birth, not only for mother nature, but for us girls too! With all those new babies on the way, there are sure to be lots of fun girlie get togethers....and that means invitations! My dear friend asked for some help creating a unique invitation for a small shower she was throwing, and of course, I couldn't resist.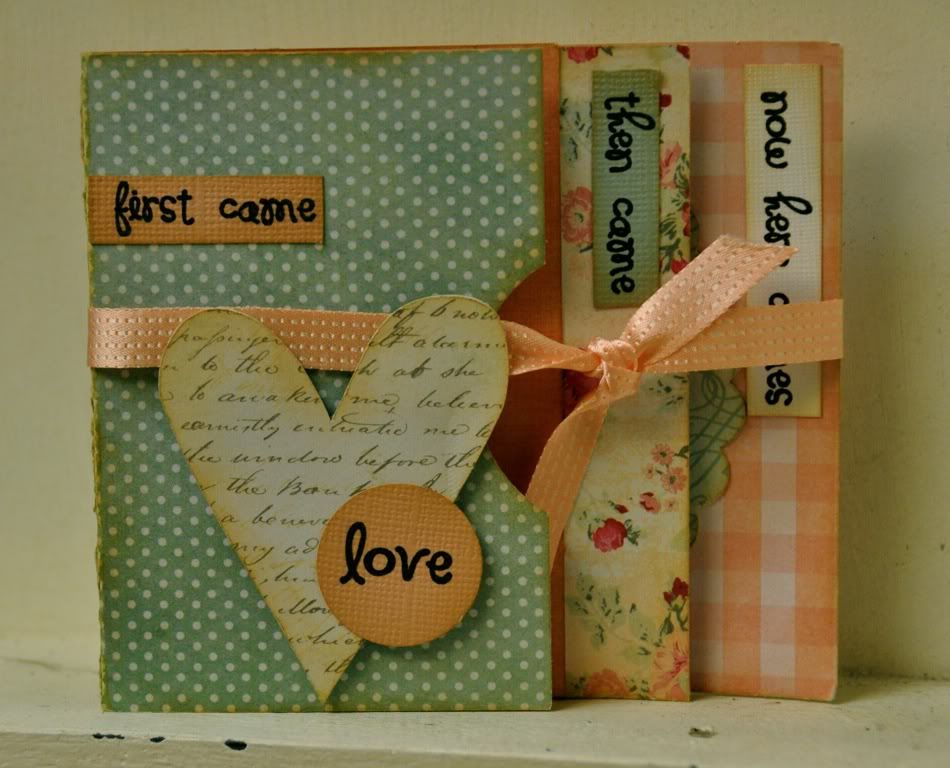 I created the base of the invitation by folding two strips of paper in half and adhering the back of one piece to the front of the other. this creates the fan fold book.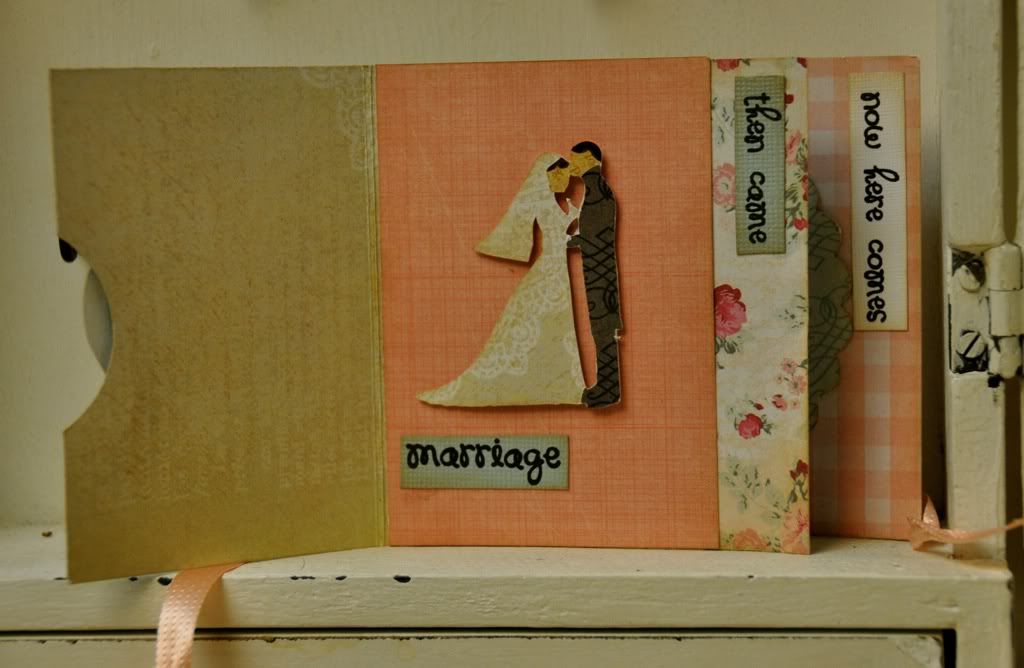 I added several paper strips, words, and images cut from my Silhouette machine.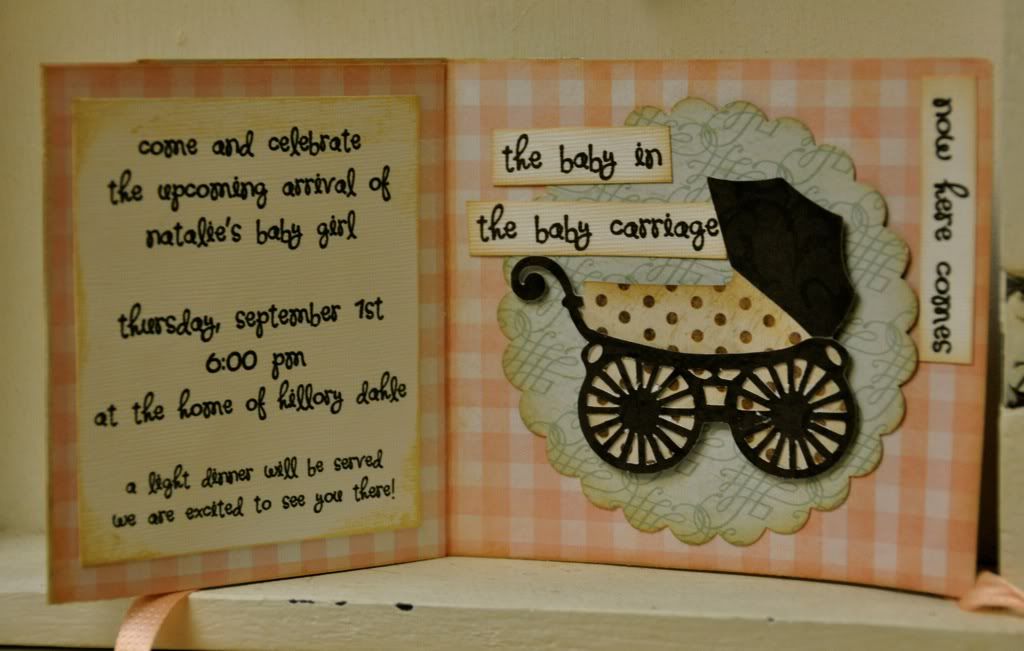 A ribbon tied around the entire invitation helps to keep the mini book closed.
Although this is definitely not an invite you would want to create for a guest list of 50, it is adorable for smaller gatherings with a close group of friends or family.