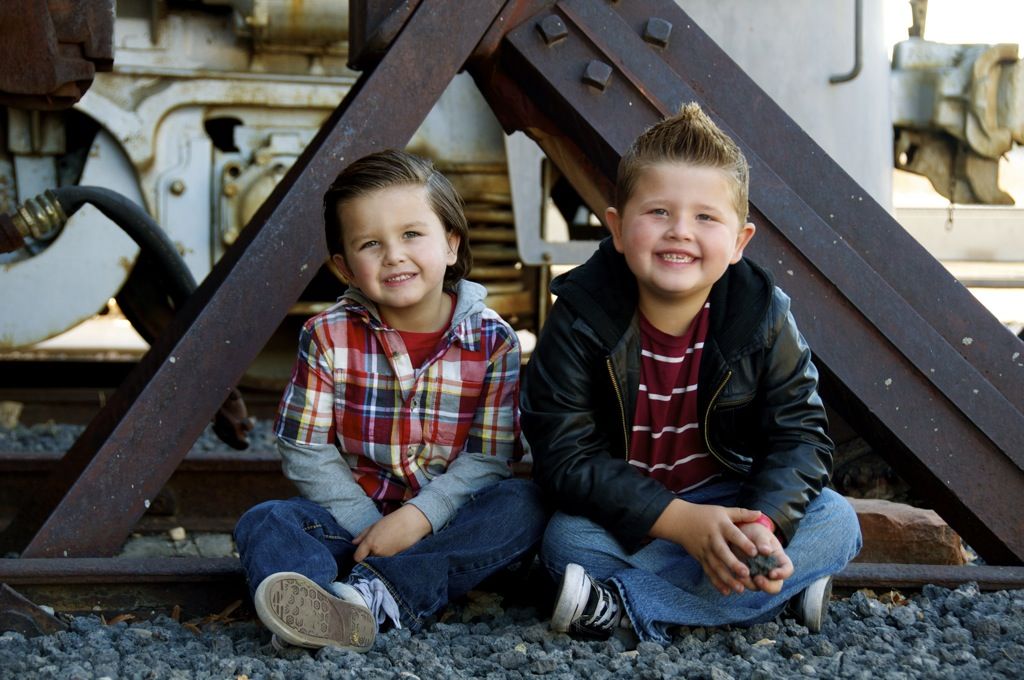 For a single gal with no kiddos, a photo shoot with two silly nephews can be quite the lesson in patience. As much as I love these little cuties, they gave me a run for my money during this shoot. Luckily, they are so cute, we ended up with lots of great shots to choose from. We did these pictures at the old Union Pacific station in Ogden Utah. The bright colors of the vintage trains make the perfect backdrop for a rough and tumble photo session. A couple of uncooperative subjects helped me work on my patients, it also helped me get creative in my technique. Here are a few of my favorite pictures of the Fisher boys, along with the creative tips I used for capturing the shots.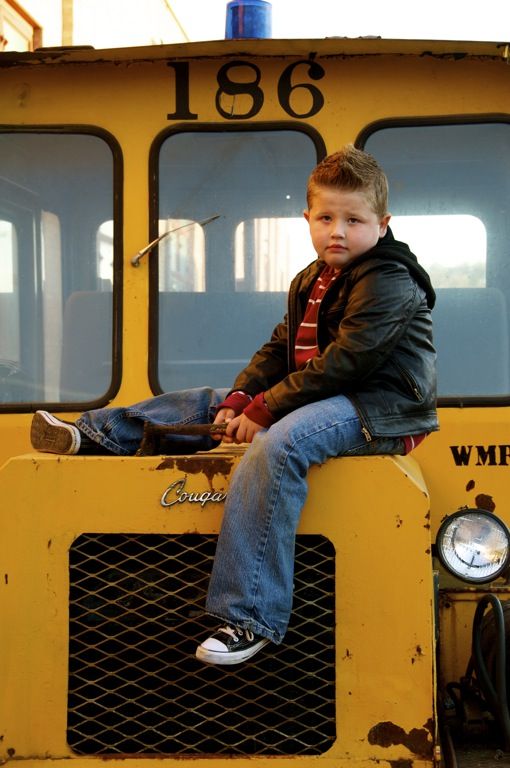 If you're happy and you know it...keep that frown! Sometimes a pouty, whiney face is the best way to capture the sweetest shot. I love this picture, because it is real and shows lots of personality!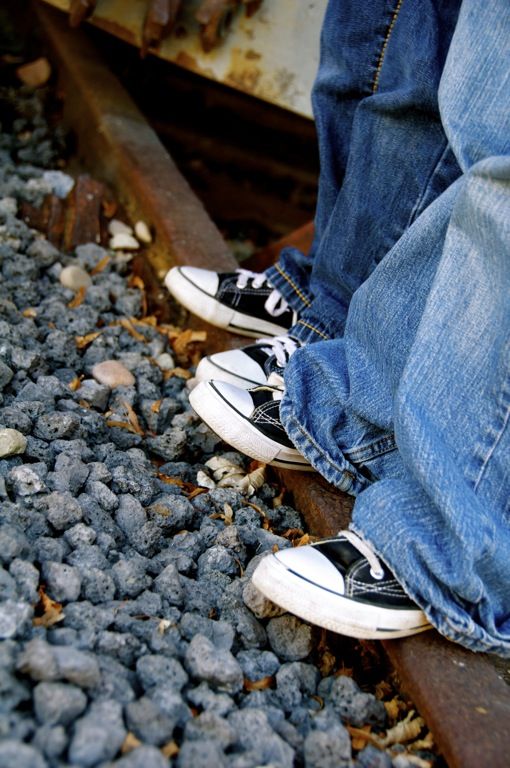 Hit the floor-If you can't seem to get a cooperative face from your silly subjects, try shooting feet, hands, or even backs. A different angle adds variety and character to your picture portfolio.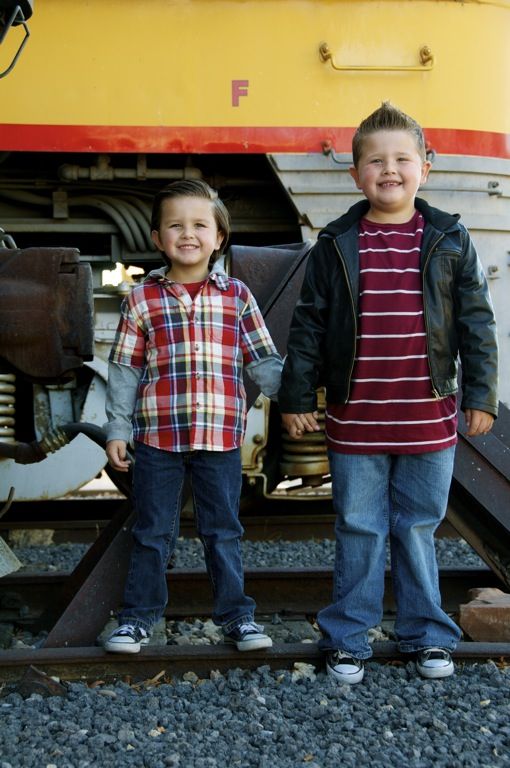 Balance is key! When I have wiggly, giggly subjects, I often place them in a spot where they are just a little bit precarious. It sounds evil, I know. Here the boys had to balance on a train track. This kept them from shaking their feet and moving around. Their focus was on sticking to that track! You can also create a game out of it..."who can balance on the track the longest?"
Capture the silliness. I love this picture of Porter because it reflects his fun loving, rambunctious personality. When subjects get nervous or bored of looking at the camera, you can get a more natural face by having them look to something silly to the side of you. Different angles also add great variety to a portfolio of pictures.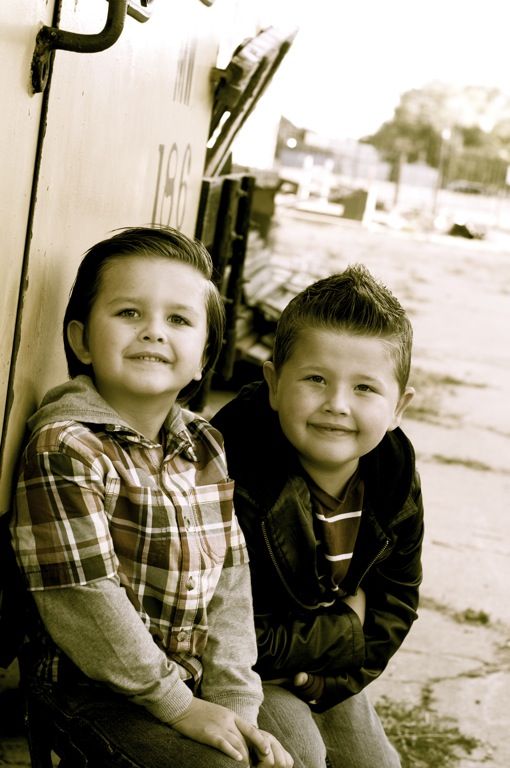 The world isn't always black and white, but your photos can be! When all else fails with lighting. background, clothing, weather...black and white seems to do the trick. If you have a photo that just isn't sparking, try turning it to black and white or a vintage sepia. You will be amazed at how a so-so picture can really pop when you remove the color.