2013 Update!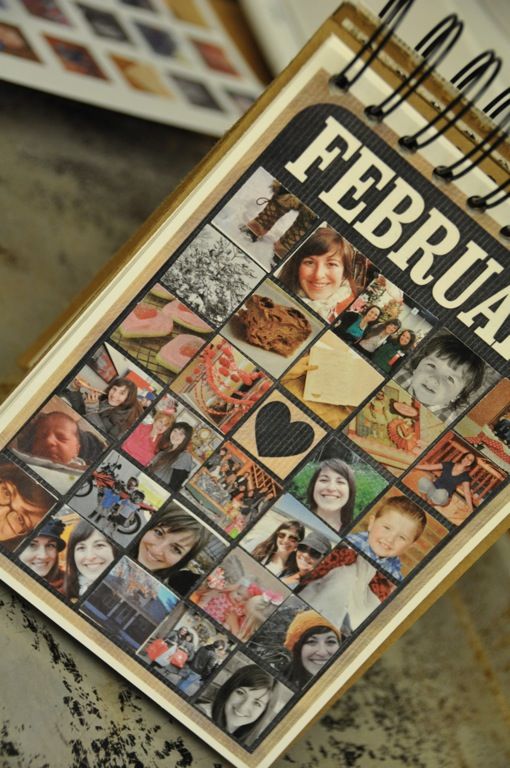 For those of you who enjoyed 365 Days of photo journaling last year, I've now updated the Vintage Bingo Calendar for 2013!The easy access to cell phone cameras make creating yearly photo journals a snap! Just take one picture a day and catalog your year in photos.

To showcase 365 days of my life, I created a Vintage Bingo Card Calendar with a box for every day of the year. Each day, I will be taking a cell phone camera picture of something from that day (my outfit, a friend I saw, a meal I ate, a place I visited). Then at the end of each month, I will print the photos and add them to my bingo card album.

One of my favorite things about this album is that you can use it as a decoration all year long. The album easily stands open as a display board for a desk or shelf. So Cute!

To recreate the Vintage Bingo Photo Journal you will need:
Bingo Calendar Download (printed on cardstock)

$3.00 (You will receive the download within 24hrs of purchase)
2-5.5X7.5 pieces of chipboard or cardboard box (the box will give it a very vintage/recycled look)
Binding (options discussed below)
Instructions:
1. Download and print the Vintage Bingo Calendar Cards on white or cream cardstock.
2. Cut out cards and cover
3. Mount cover onto one of the chipboard or box pieces.
4. Bind album together with wire rings. For binding, I used my Cinch tool from
We-R Memory Keepers
. If you don't have a Cinch or Bind-It-All, you can have your album bound at a copy store or punch two holes in the top of each page and bind it together with large metal binding rings.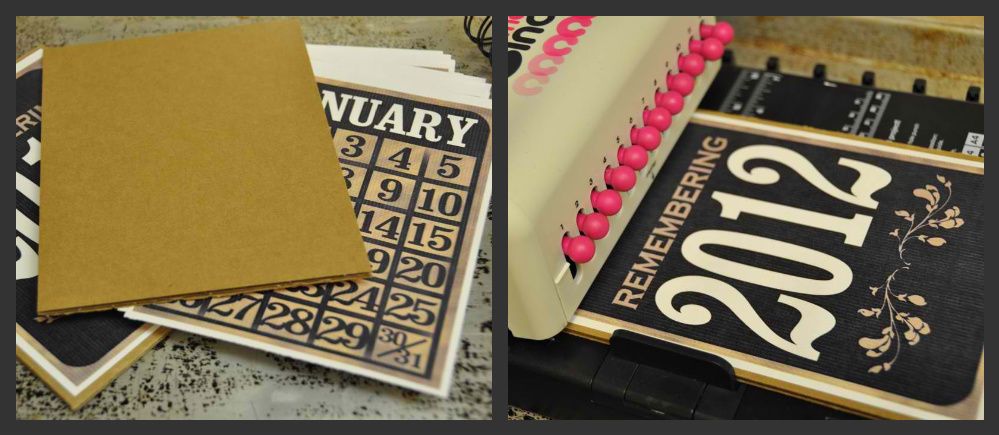 5. Take one photo with your cell phone every day.
7. Use a paper trimmer or 7/8" square paper punch to pop out images.

8. Adhere images to each square.
9. At the end of the year, the desk calendar instantly becomes a finished mini album!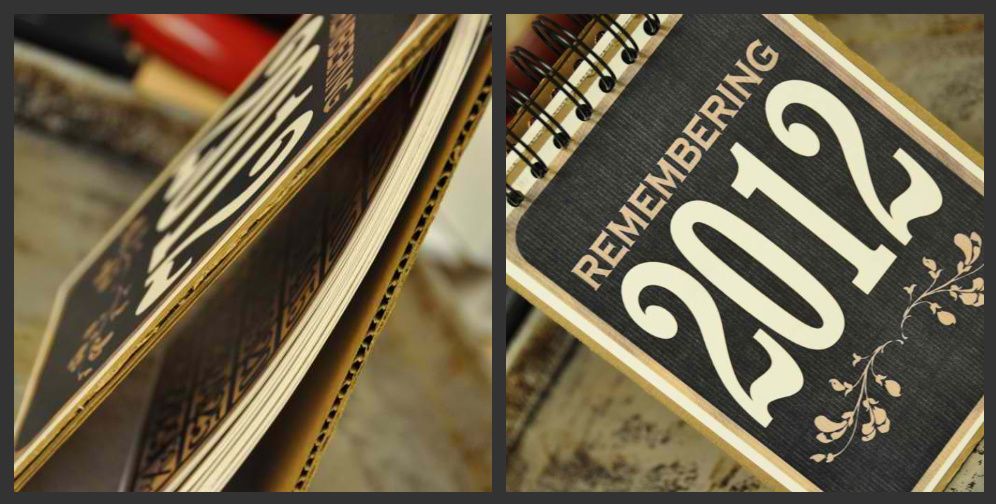 I *NOTE* Although pictures reflect the 2012 calendar, the download is now for the 2013 Update.