Here's the complete how to for making a striped paper straw wreath of your own:
Paper striped straws usually come in boxes of 144 of one color. I got mine from Green Party Goods for a great price. You can make a wreath out of one box of straws, but if you want the variety in colors, you will need to buy multiple boxes. Luckily, extra straws can be used for a variety of different projects and parties. They are so cute!
6" flat floral and craft ring
Ribbon for covering ring if desired
Scissors
Hot-glue gun and glue sticks
1 box of 144-count paper straws (Green Party Goods.com)
Ribbon or lace for hiding edge
Decorative elements as desired
1. Count out straws. You will need about 50 straws for the first 2 layers. You will need about 25 straws (cut in half) for the third layer.
2. Wrap your floral ring with ribbon as desired.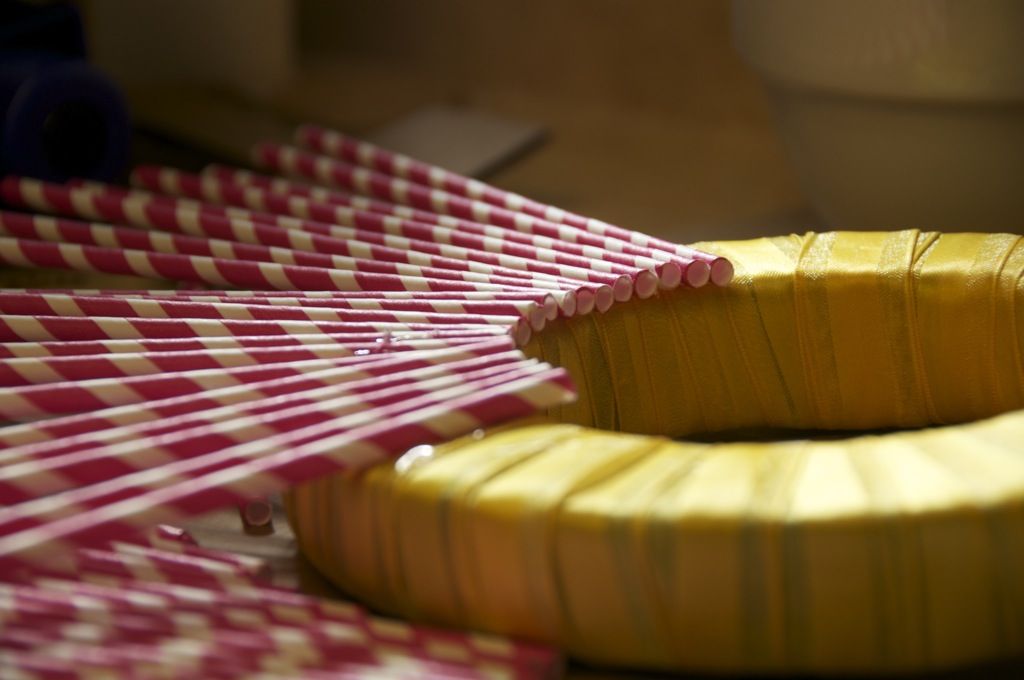 3. Apply a squiggle of hot glue to the ring. Adhere a long straw so one end is flush with the inner ring. Continue to add long straws one by one, flush with the inner ring and evenly spaced at the outer edge, until the ring is covered.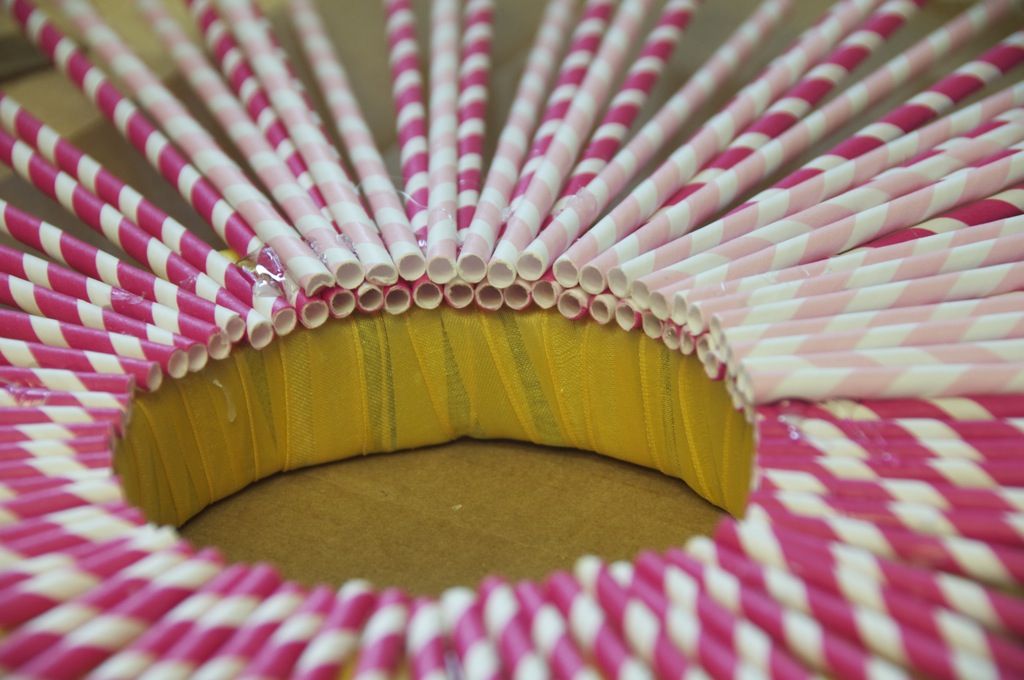 4. Apply a line of hot glue in the crevice between 2 of the long straws. Adhere another full length straw so that one end is flush with the inner ring. Continue to add a 2
nd
layer of straws straws flush with the inner ring, evenly spaced between the 1
st
layer.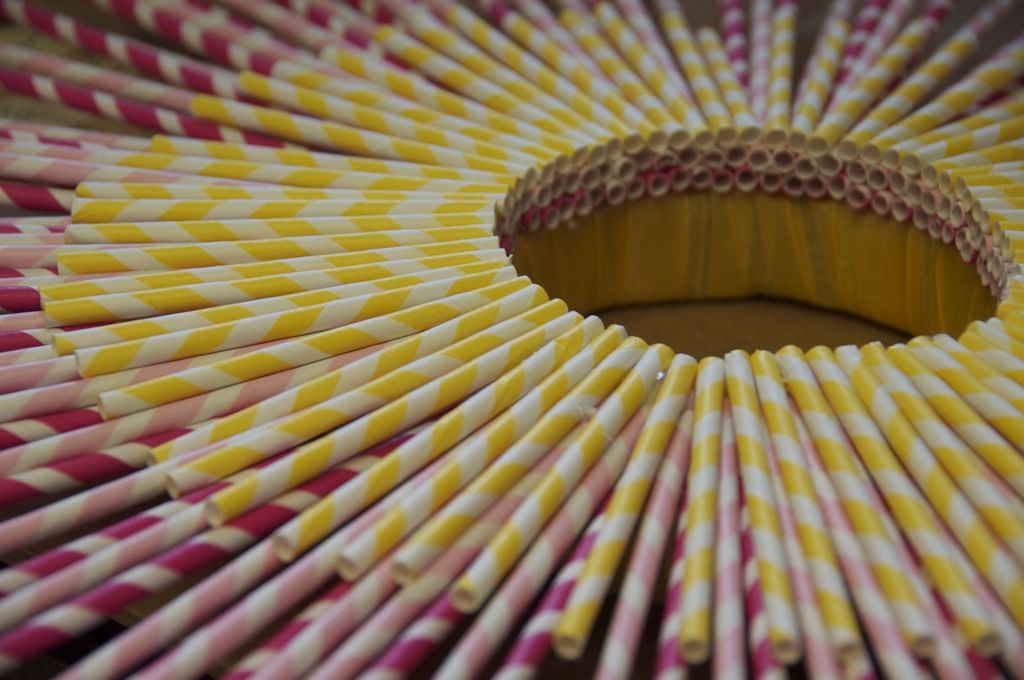 5. Repeat with short straws, spacing them between the 2
nd
layer. Let dry completely.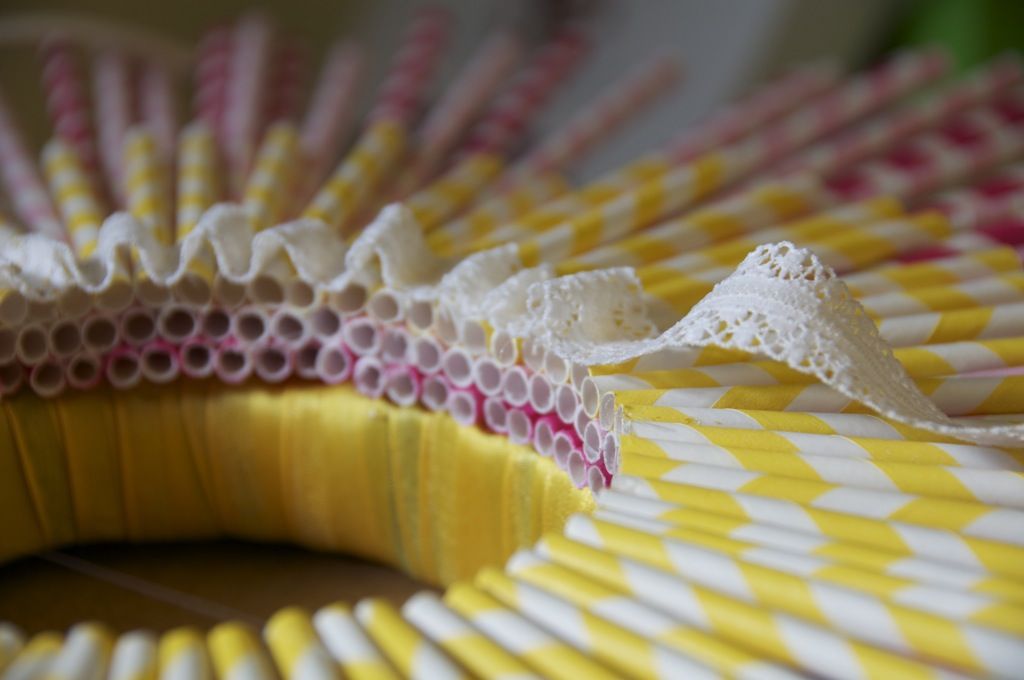 6. Adhere ribbon or lace in ruffled layers to hide the inside edge of the wreath. I applied hot glue in increments of 2 straws and bunched the ribbon up as I went.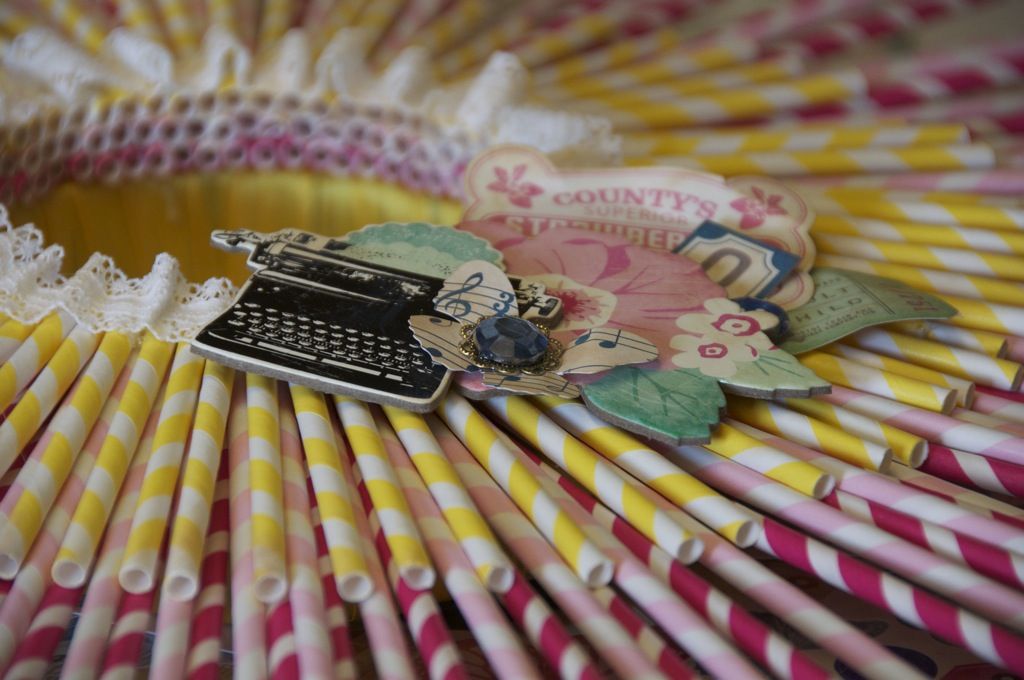 7. Adhere decorative elements as desired to one side of the wreath.
If you would like to hang your wreath, you can secure a ribbon loop or hanging bow to the back of the floral ring. Enjoy creating your own color and style variations of this fun project.