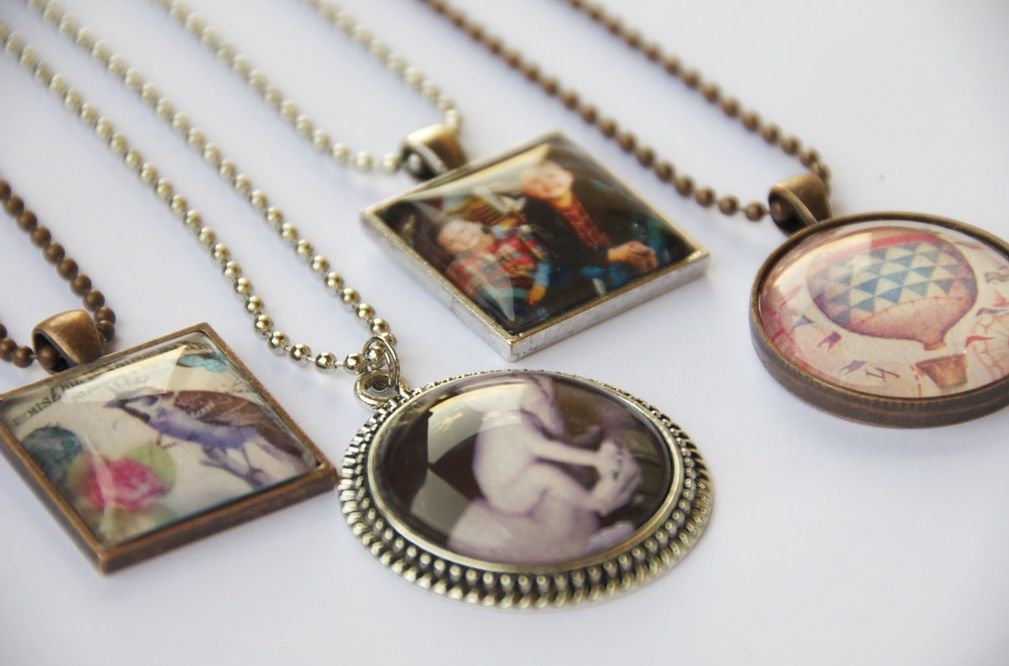 I am always searching for a unique piece of jewelry that can stand out in a crowd. When I came across these custom photo pendants, I fell in love! Because these necklaces have been such a favorite of mine, I am now making them available to you for a steal of a deal!
My Custom Photo Pendants are completely customizable, so they make the perfect personalized accessory for any fashionable gal. Think of the gifting possibilities! Mothers Day, new brides, new moms, graduates...the list goes on and on.
Photo pendants are either square or circle and are available in brushed silver and antique bronze finishes. Each pendant comes completely assembled with your custom artwork (instructions for sending digital file will be given after purchase) and includes a 24" ball chain and clear dome topper. You can also order the Bird Ephemera or Hot Air Balloon images without any customization. Custom pendants will typically ship out within a few days of receiving the artwork, so your gift can be on it's way in no time!
Introductory Sale-Now Just $9.99
Includes FREE SHIPPING to any Continental U.S. Location