The last sun-kissed days of summer are upon us, and that means it's time to start counting down to the first day of school. Here are five fun and simple ways to celebrate heading to the classroom.
1.
Chalk it Up with Library Cards:
An ordinary chalkboard becomes a scholastic countdown by adding a few vintage library pockets. Making your own is so easy.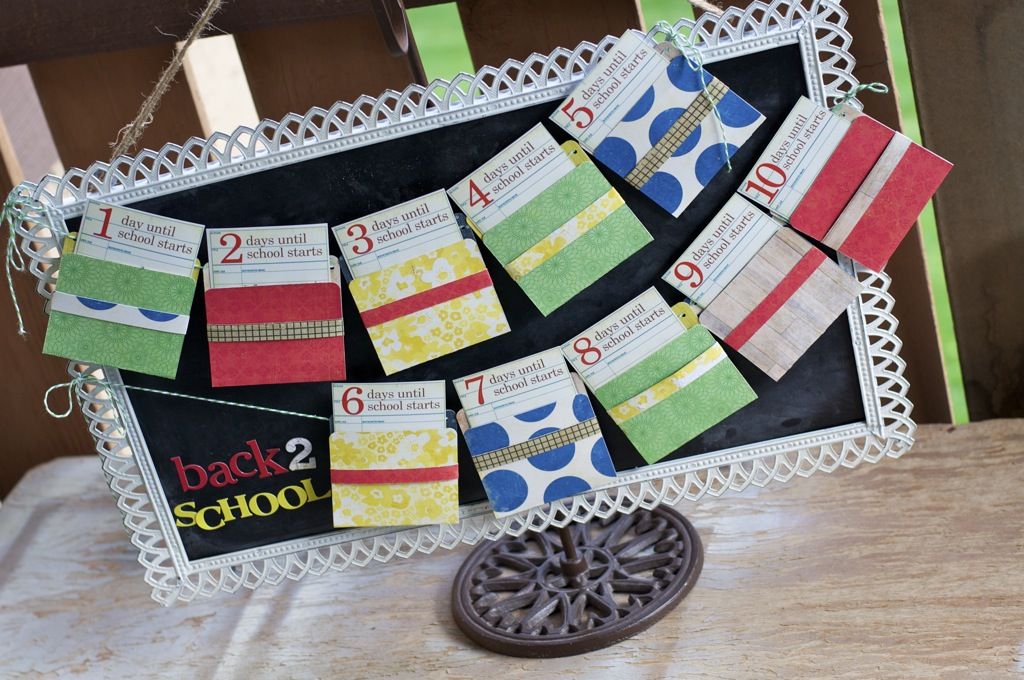 Just print and cut
my library cards
on white cardstock. Write daily challenges, chores or activities on each card.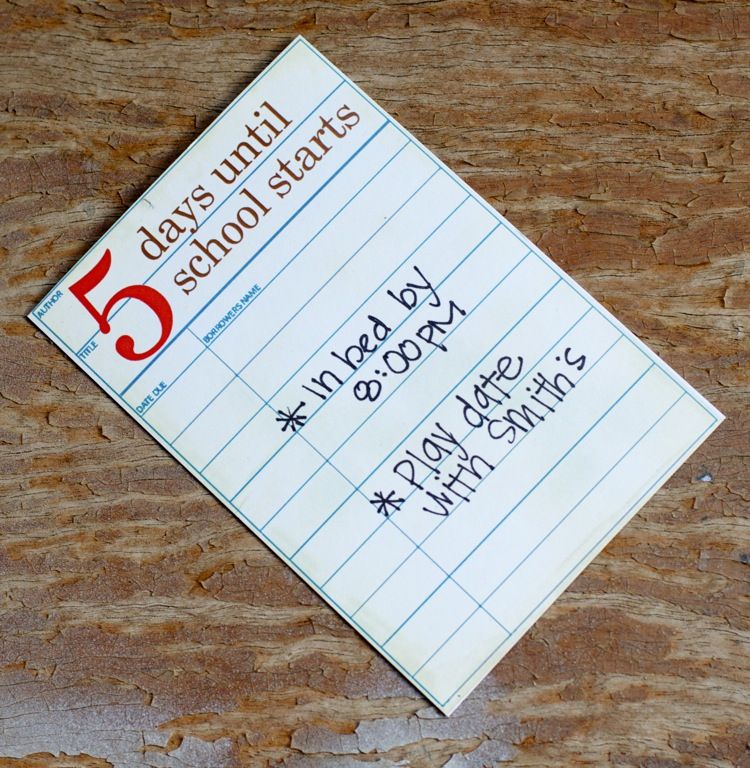 Cut strips of coordinating patterned paper to 3.5x6.5 and fold into a pocket. Wrap a 1/2 inch strip of coordinating paper around pockets to secure.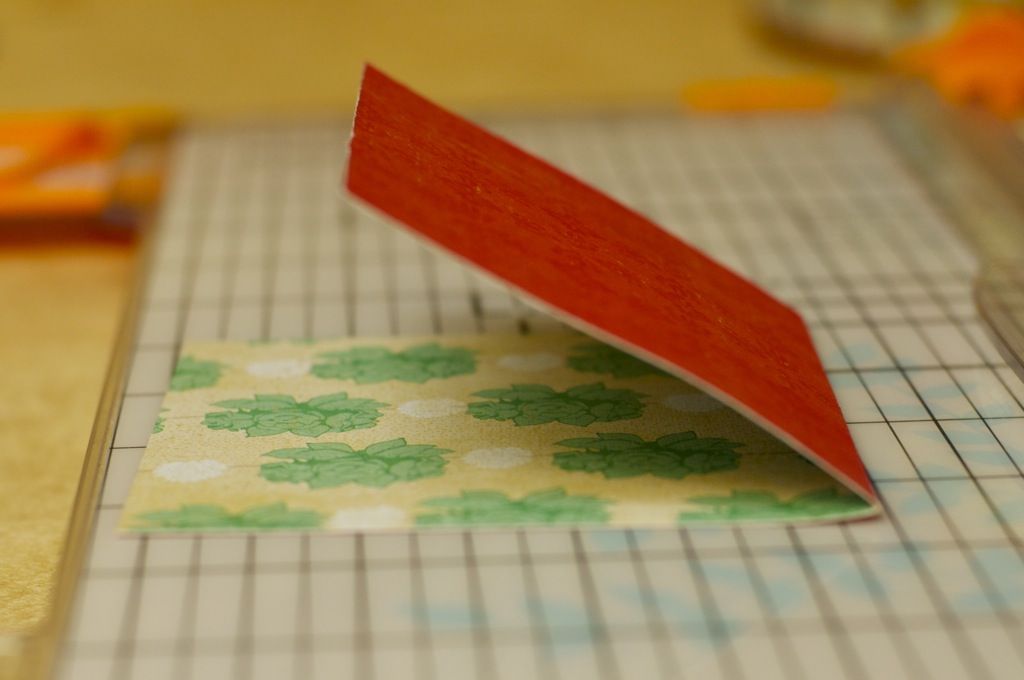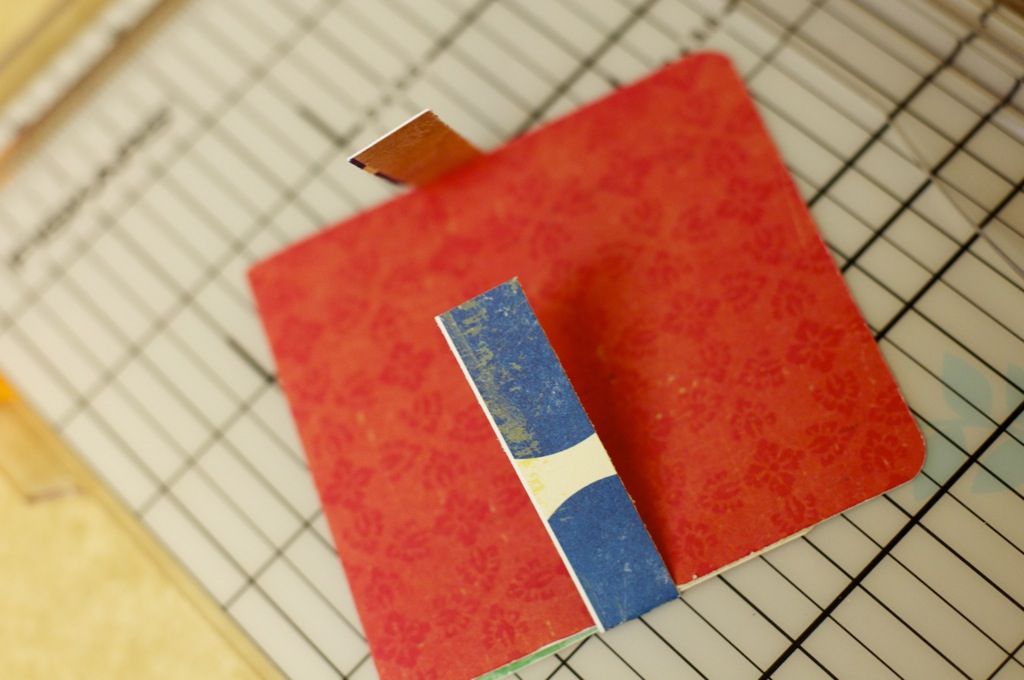 Punch holes in top of pockets and thread with ribbon or baker's twine.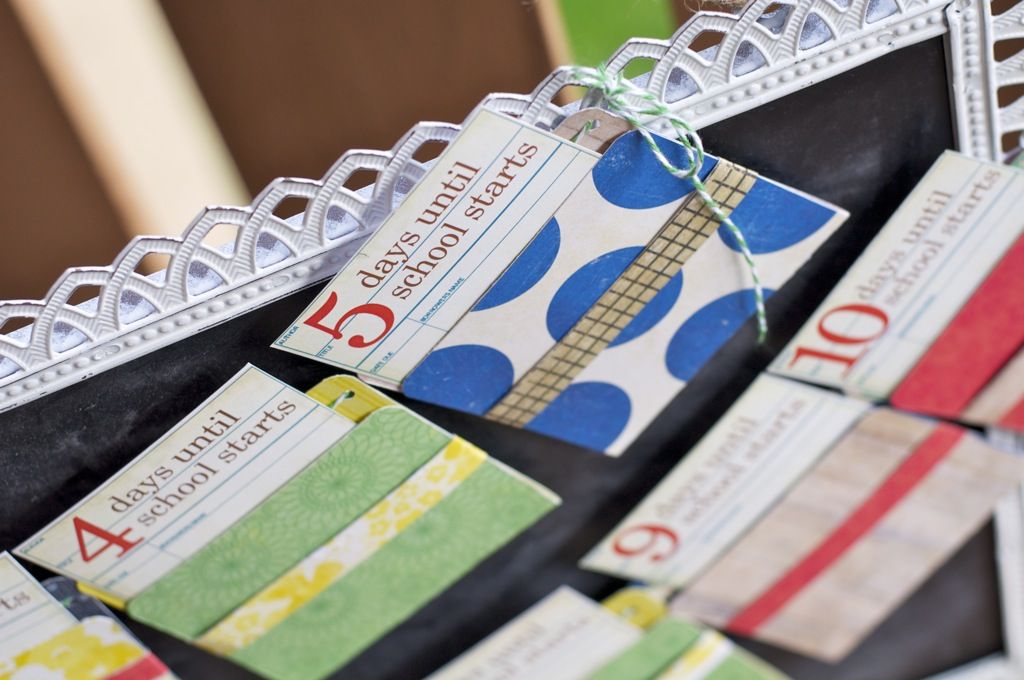 Tie ends of twine to chalkboard as desired.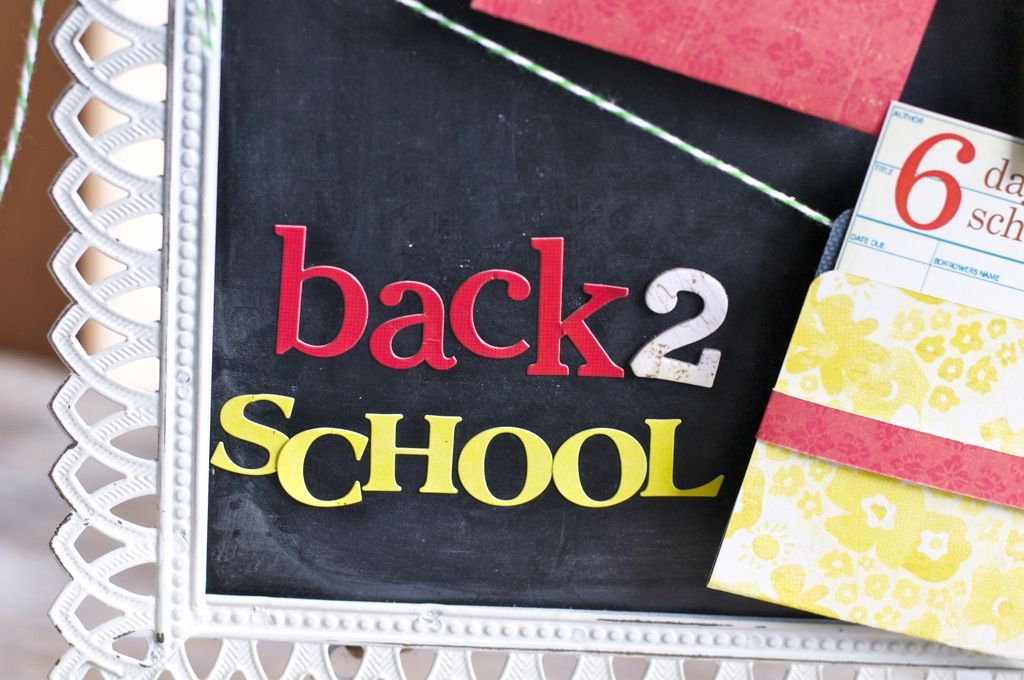 Apply sticker letters as a title or write in chalk directly on chalk board.
2.
Lunch Sack Surprise:
Getting new school supplies is always a treat! Instead of turning supplies over to your kids in one lump sum, use lunch sacks to create a school-lunch surprise.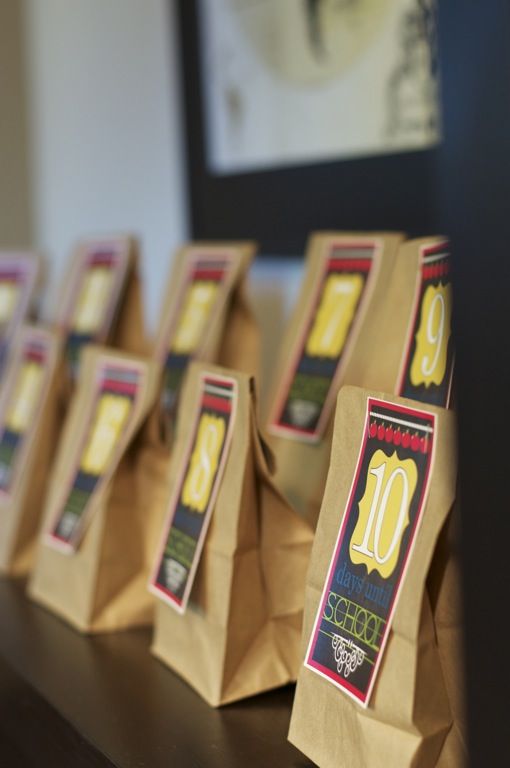 All you need to complete this countdown are 10 classic lunch sacks,
my lunch sack tags
, a stapler and school supplies for each bag. Print and cut my
lunch sack tags
onto cardstock. Place a supply or treat in each sack and fold down top. Use a stapler to secure tag.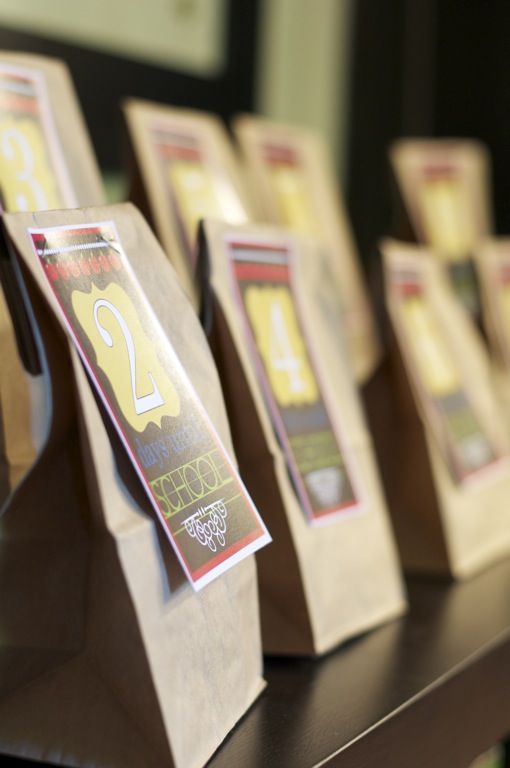 3.
Clip It Up Countdown:
A basic clipboard is easily transformed into a spiffy countertop countdown.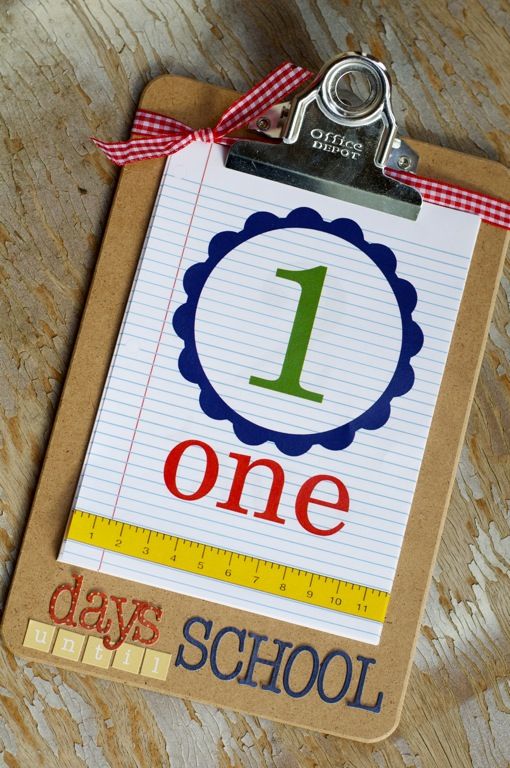 To complete this project, you'll need a memo size clipboard,
my clipboard countdown
(printed on white paper and cut to size), ribbon and stickers as desired. Once assembled, have your children change out the sheets each day until school arrives.
4.
An Apple-A-Day Brings School Our Way:
You can create this decorative countdown using a jar you already have at home, or buy a new apothecary jar. Fill the jar with as many apples as desired and attach
my apple countdown tag
with ribbon. It's as easy as that!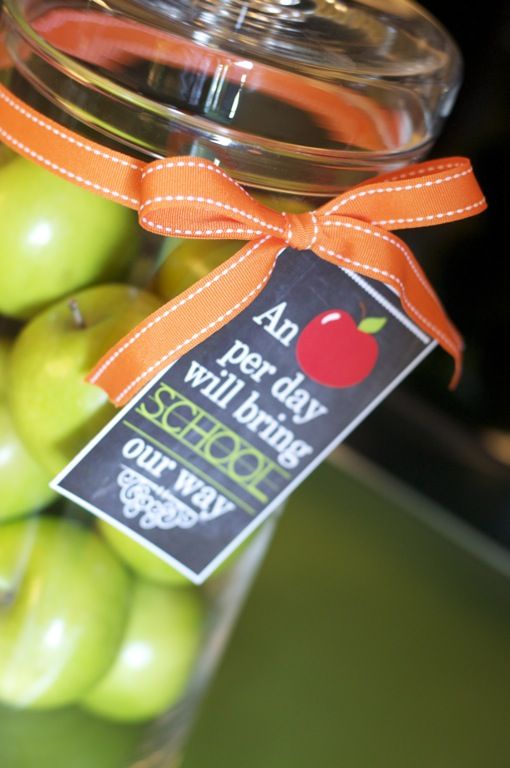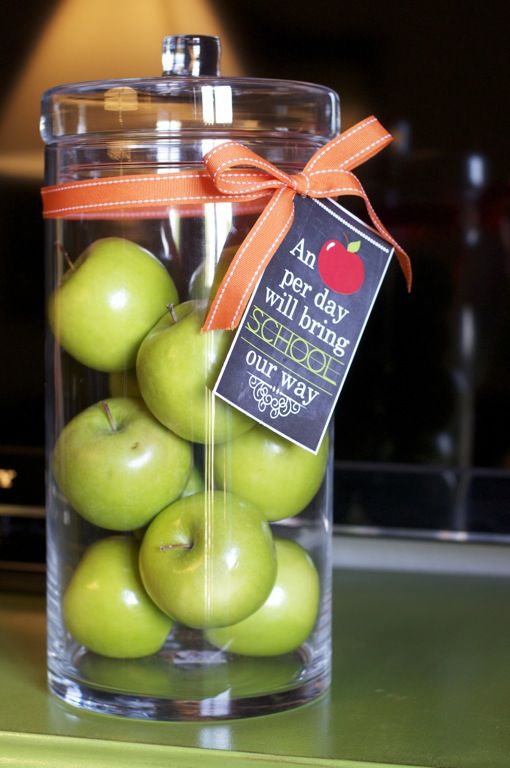 5.
Print and Color:
This free printable from
Alphamom.com
is so user friendly. They have 4 different countdown options, so you're sure to find one that fits your print and use needs. I love the coloring book option that allows kids to customize their own countdown.