It's shower season! With new brides and babies in full supply, many of us have celebrations to plan. Planning a shower that is creative, cost effective, and cute can be quite the chore. Well, the good news is, it's all in the bag! Popular printed party sacks provide a perfect solution for your shower needs. From invitations to favors, these cheery paper products will make your shower stand out to your guests.
Printed paper bags can be found at a variety of local stores as well as online. I got my bags from Whisker Graphics (
www.whiskergraphics
). I love their bright color and pattern selection. Plus, they sell trendy baker's twine to compliment their bags. If you're in a rush and don't have time to order online, the Whisker Graphics twine and bags are sold through Zurchers retail stores.
Here are some fun ideas for using printed paper bags for your celebration:
Invitations-
Printed bags make the perfect pouch for a pull-out invitation. Simply design your invite on cardstock, add ribbon as a pull, and slip the invitation into the printed sack. You can also add details to the front of the sack for a little extra pop!
Celebration Banner
- Bags make the perfect pennant banner backgrounds. To create my banner, I used 5x7 sacks. Simply cut a v-shape from the open end of the banner, punch holes in each of the top corners, and thread sacks onto a piece of baker's twine or ribbon. You can then add decorations, letters, etc. to each pennant sack. So adorable and totally reusable!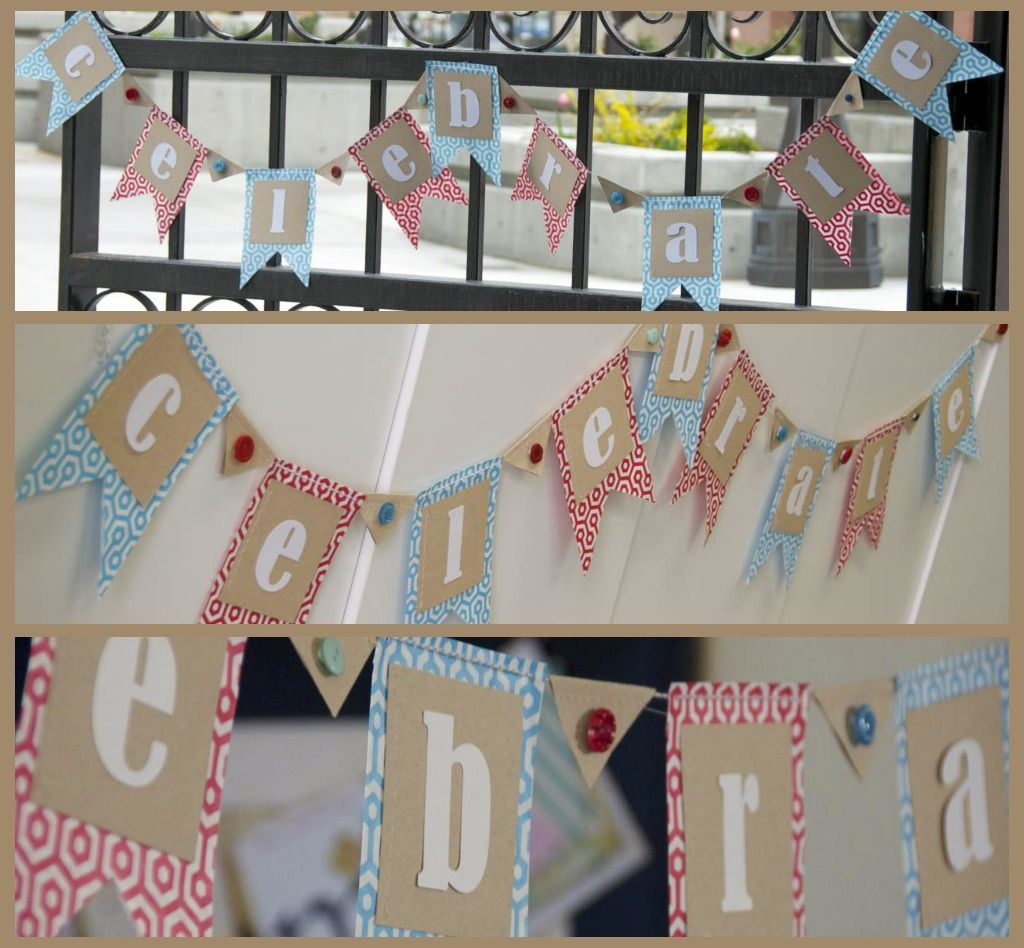 Food Service-
Printed sacks are just the perfect size for serving up your party foods. Whether it's a frosted cookie, sandwich or stack of veggies, bags can be the perfect fit. Fill coordinating bags with your foods and place them on platters for quick and easy grabbing. For smaller items, try mini bags or cutting bags in half. you can use strips of bags to wrap larger items as well.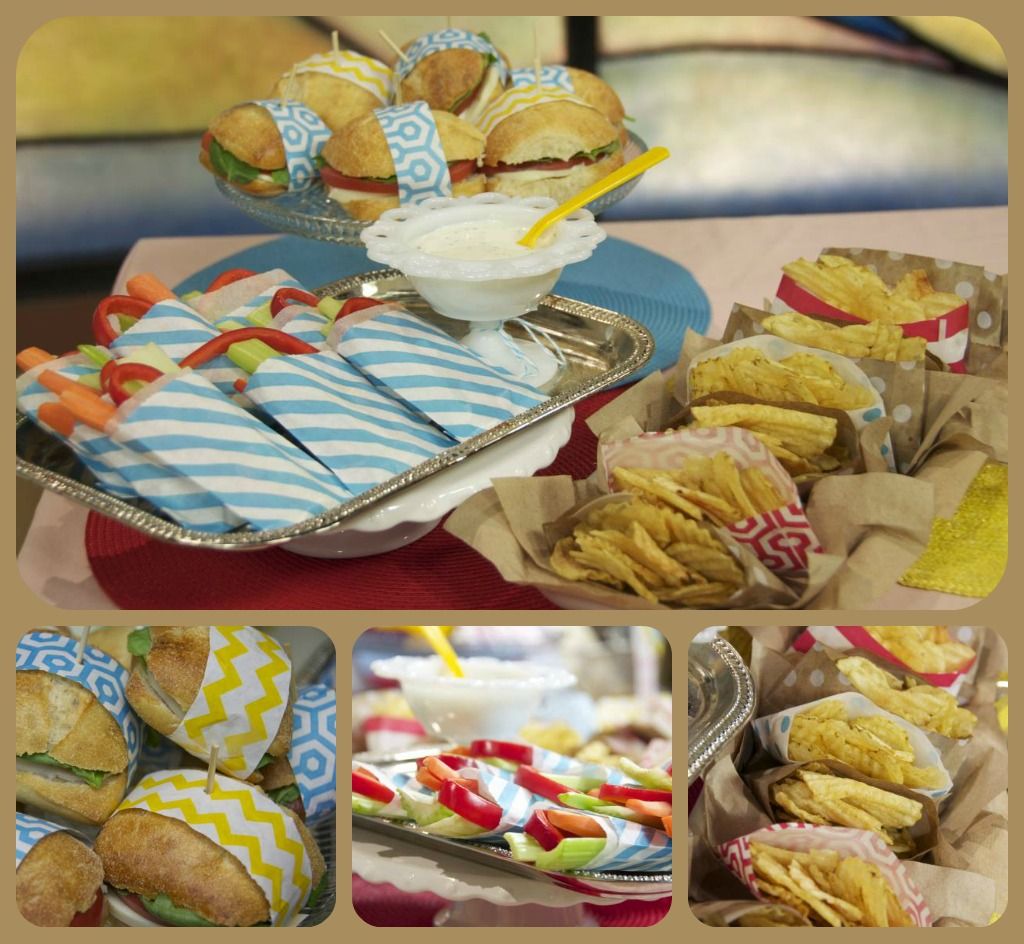 Silverware packaging-
Distributing silverware and napkins at a shower can always be trick. Organizing silverware with napkins and straws in a mini sack is a cute solution. Fold napkins to the correct width for your bag and tuck them in each sack with silverware. For an added touch, you can also add a touch of ribbon or twine.