It's beginning to look a lot like Christmas and that means it's time to start counting down to the big day! Today, I joined Studio 5 for another rendition of my Handmade Christmas Countdowns! It's been nine years running, so it feels a bit like one of my own Christmas traditions. I hope you'll love this year's creations!
The Pallet Tree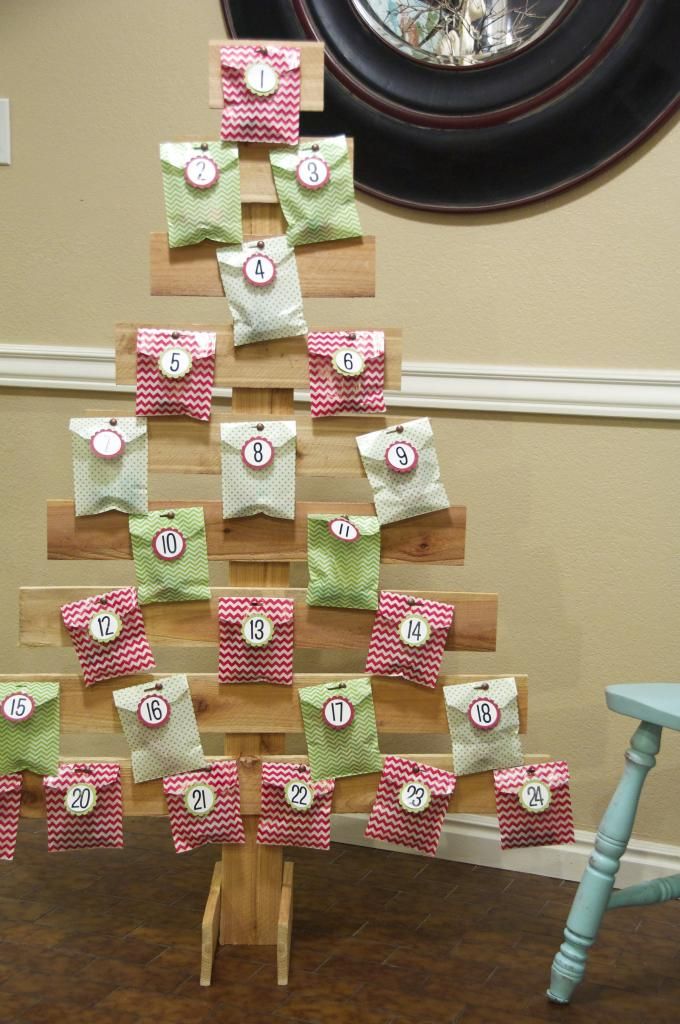 I've been wanting to make my own version of the pallet board tree for several years now, but was always too overwhelmed by the idea. This year, I finally bit the bullet and it was SO EASY!
Here's what you need to make your own:
4 wood fence slats (available from hardware stores)
Nails
A hammer
Furniture nails (for hanging bags)
Bags and numbers of your choice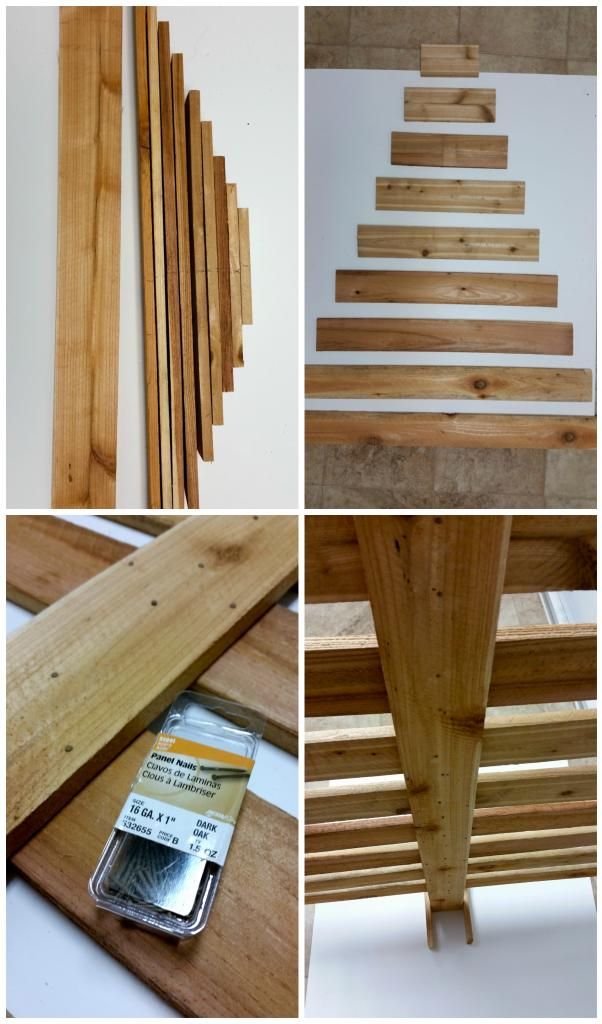 Cut wood slats into pieces-one of each into the following lengths in inches: 52 (main post), 6, 9, 12, 15, 18, 21, 25, 29, 33, and two 10" lengths for the base. Use nails to assemble tree as shown.
Once tree branches are nailed in place, assemble base with several nails to secure as shown.
Add furniture nails to hang treat bags on. Decorate treat bags as desired and label with numbers.
Fill bags as desired and watch as Christmas gets closer each day!
The Pin Board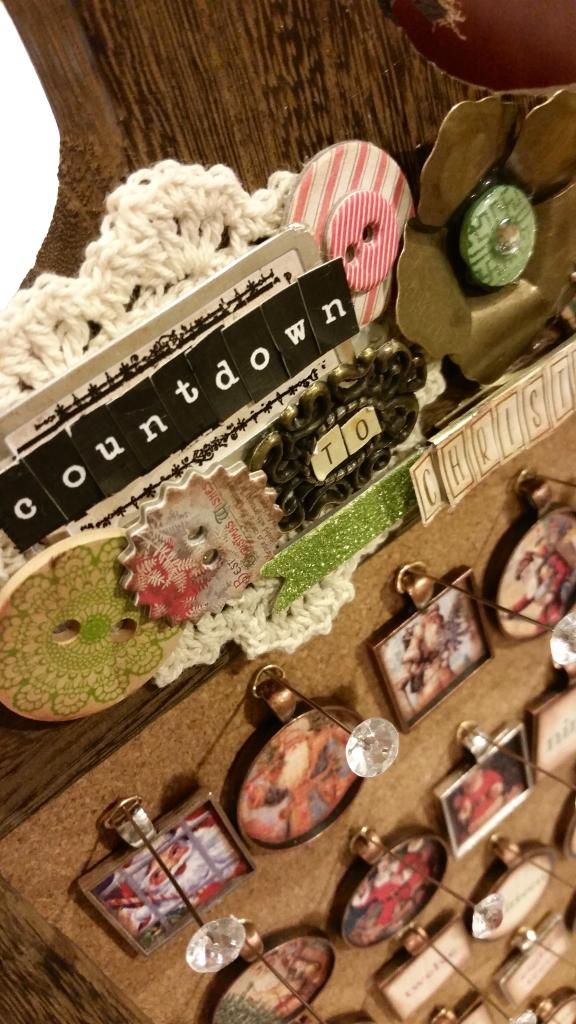 From numbers to pictures, this vintage santa inspired calendar turns the days to Christmas one at time. No sugar involved!
Here's what you need to make your own:
Cork board (mine is from Target $9.99)
Mix of lettering and decorative elements for title (clean out your leftover bits and pieces)
Stick pins (mine are from the wedding section of Michaels)
Jewelry Pendants, tags, or just plain card stock (I got my pendants online from
United Crafters
. Love them!)
Brown ink pad to make edges look aged if desired.
Get creative with your scraps and put together a collage topper you love. Start with a solid base piece and build from there. Add different combinations of lettering and embellishments until it's just right.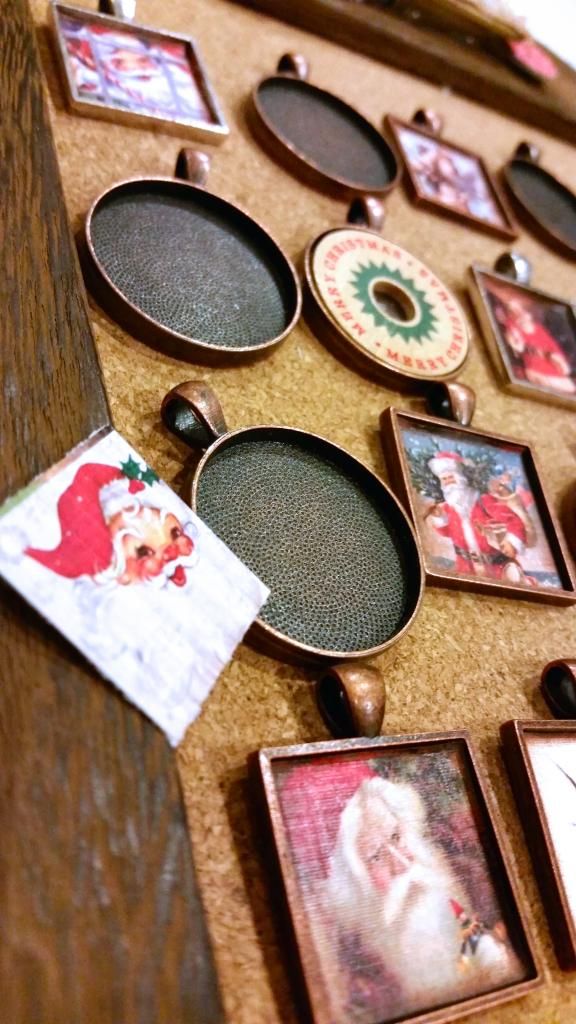 Print downloadable file on card stock and cut for pendants or tags or your desired media.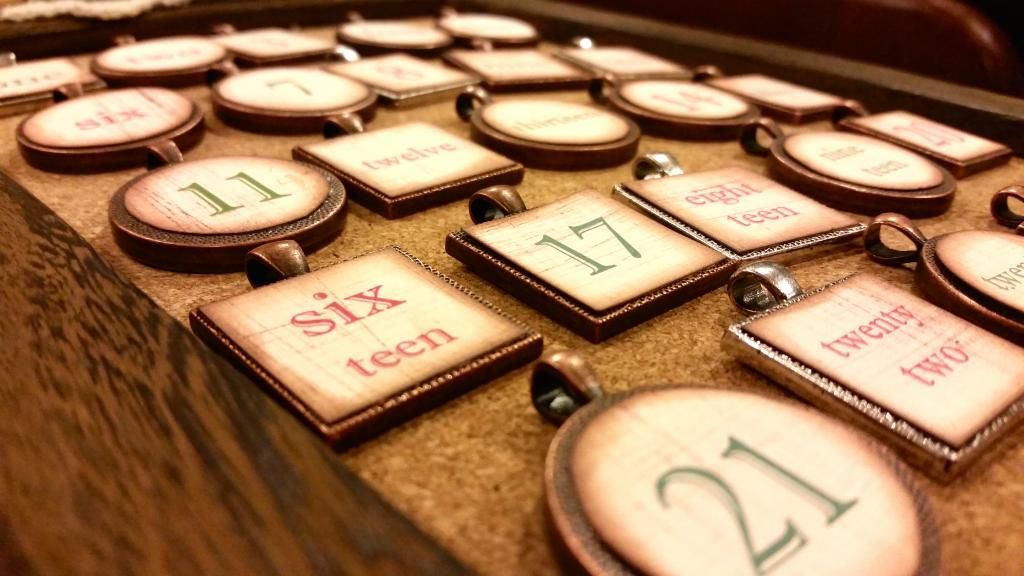 Adhere vintage santas to one side of the pendants and numbers to the other so that as days are turned over, they reveal a santa print.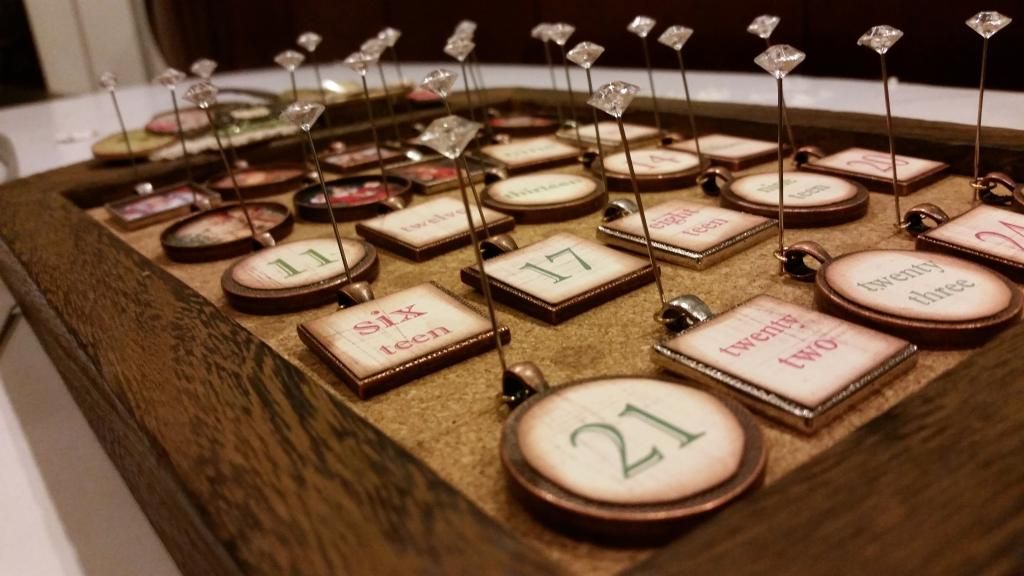 Use stick pins to tack numbers into place.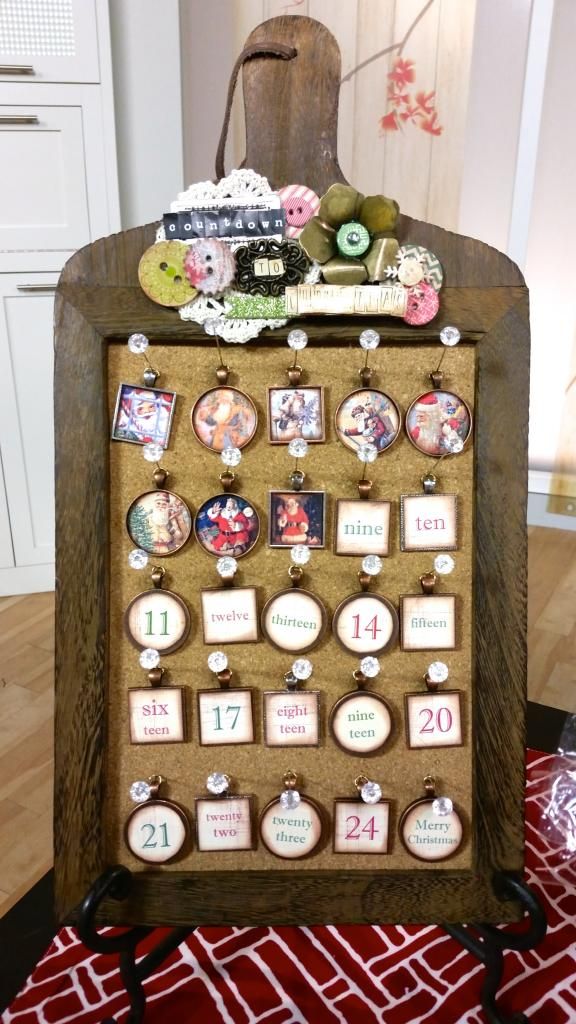 Turn numbers over each day to reveal a new santa picture and count down the days until he arrives!
The Party Cracker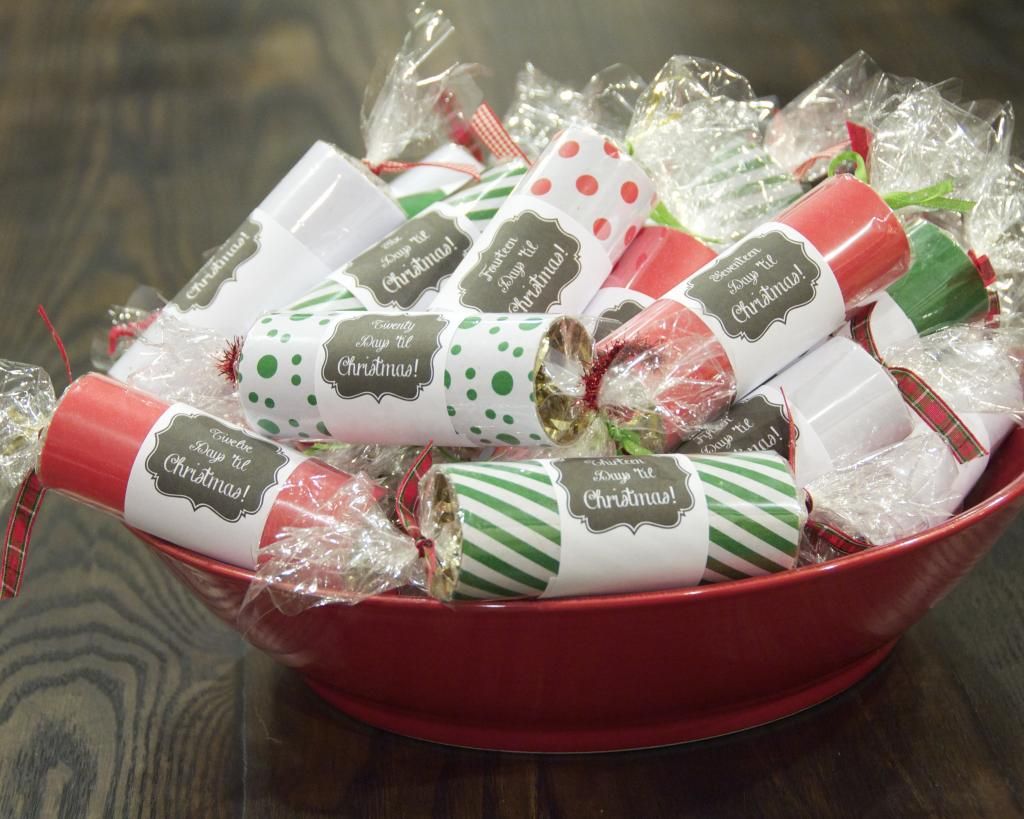 This cheery countdown couldn't have been easier to put together and it makes a great centerpiece for the month of December!
Here's what you need to make your own:
Pre-Decorated Cardboard tubes (got mine from Michaels for about $5 for 24)
Cellophane wrap
Ribbon
Shred for tube filler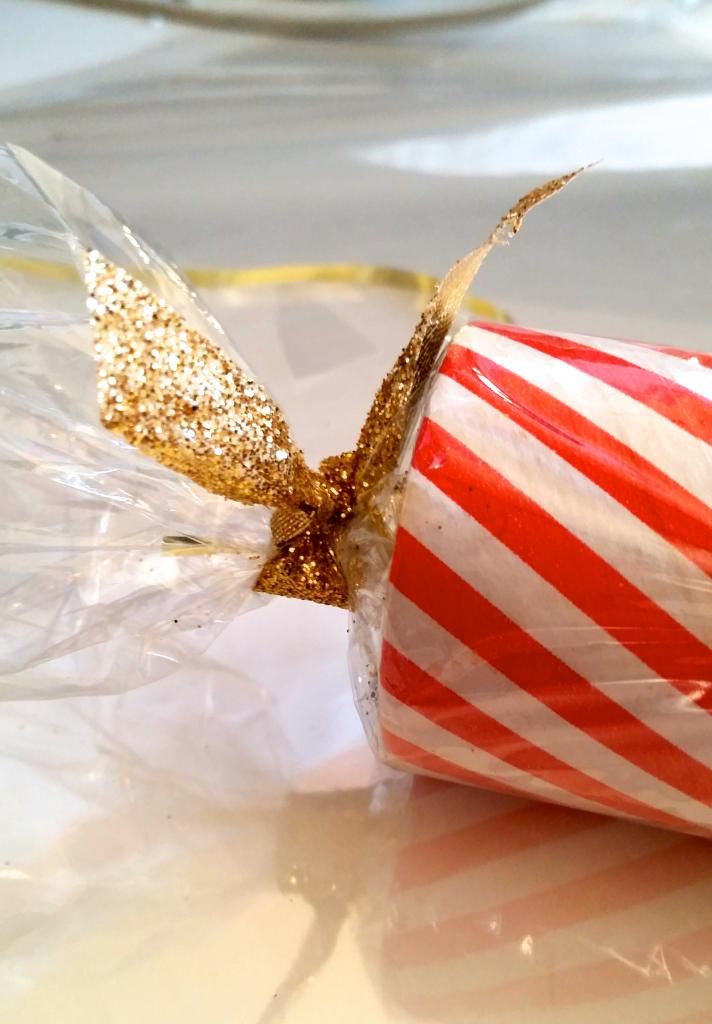 Wrap tube in cellophane cut to 4-5 inches longer than the tube length. Secure with a small piece of tape in the center of tube. Twist one end of wrapping and secure with ribbon.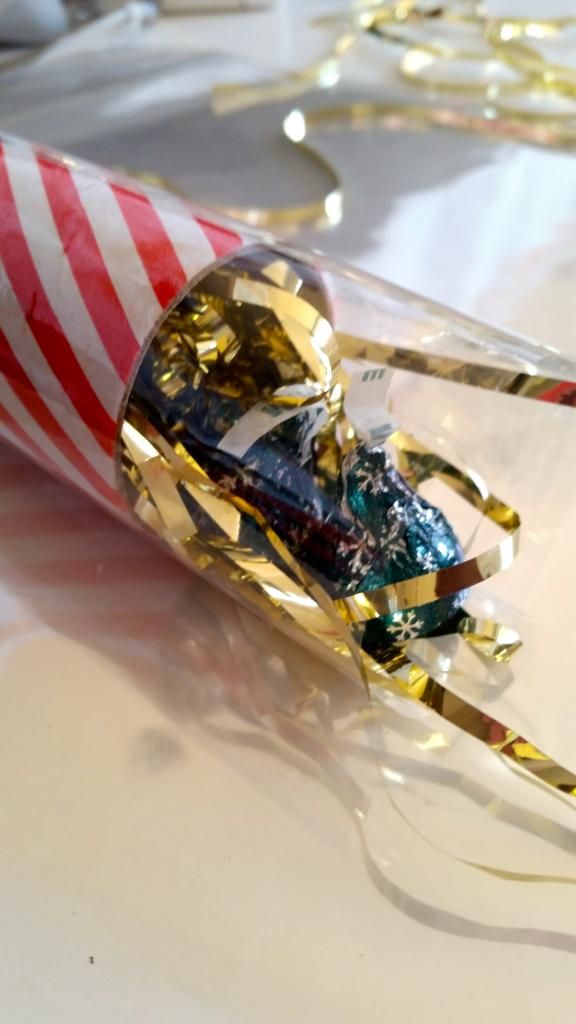 After first side is tied. Stuff tube with treats and shred and tie opposite end closed.
Wrap belly bands around tubes and adhere with adhesive.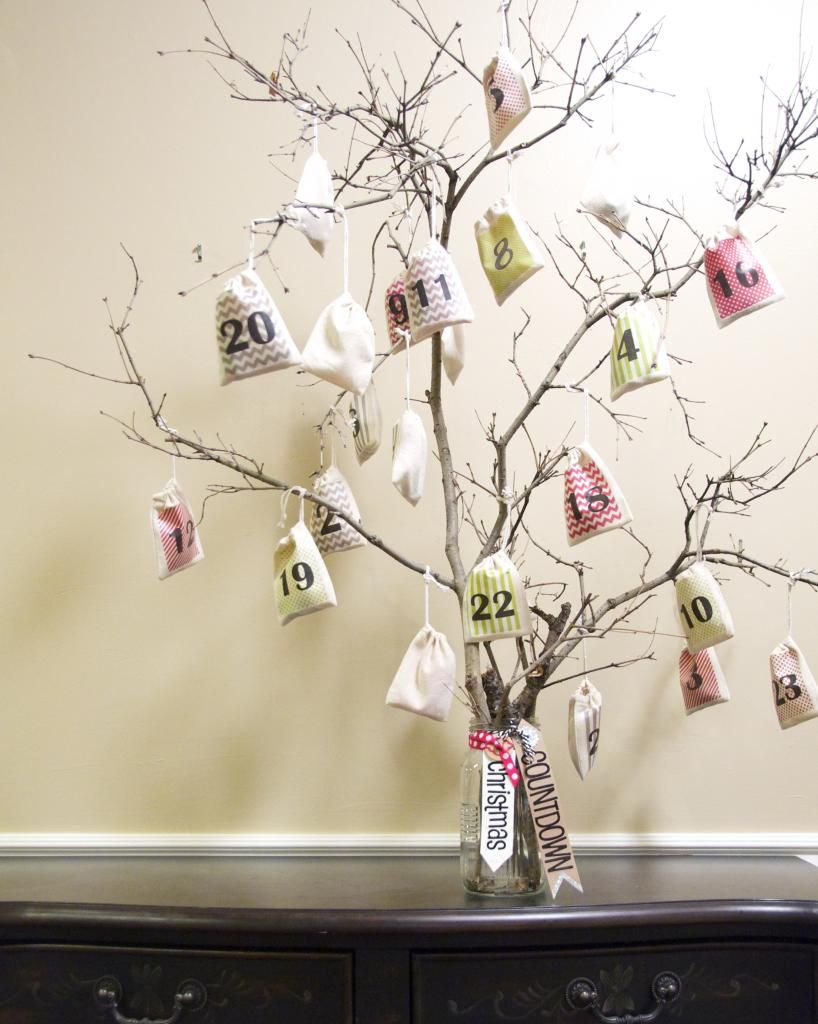 This tree brings a bit of nature into your home during the cold month of December. I love the functionality of this countdown as it can be used on a table, counter, or shelf.
Here's what you need to make your own:
Branches cut from a tree (the tighter you fill the jar, the more stable it will be)
Mason Jar
Natural fabric bags (I got mine from Michael's)
Countdown tags and ribbon for attaching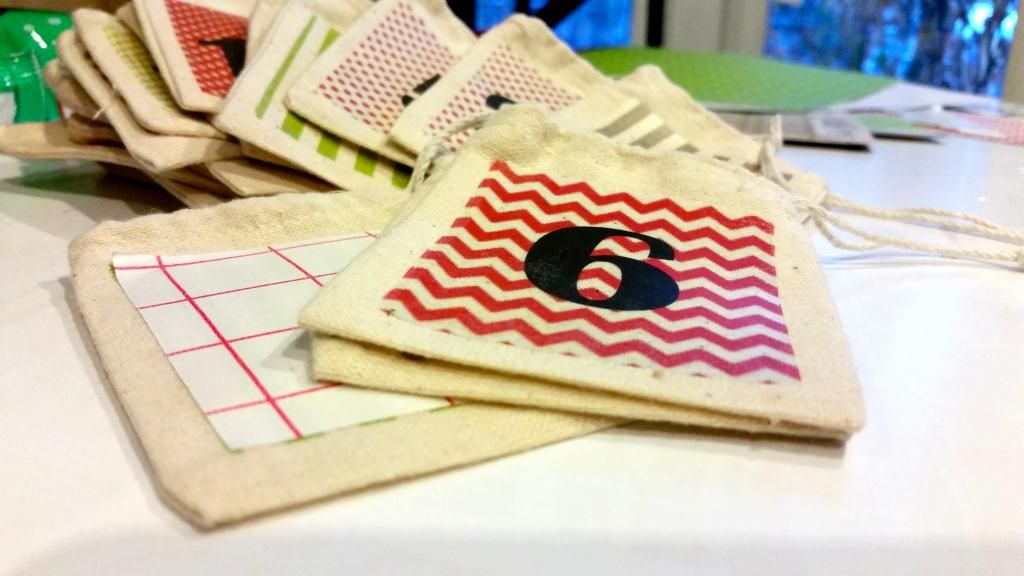 If you're attaching numbers to fabric bags, print the iron on transfer number printable onto transfer paper and cut to size. Use an iron according to instructions on paper packaging to adhere printing to fabric bags.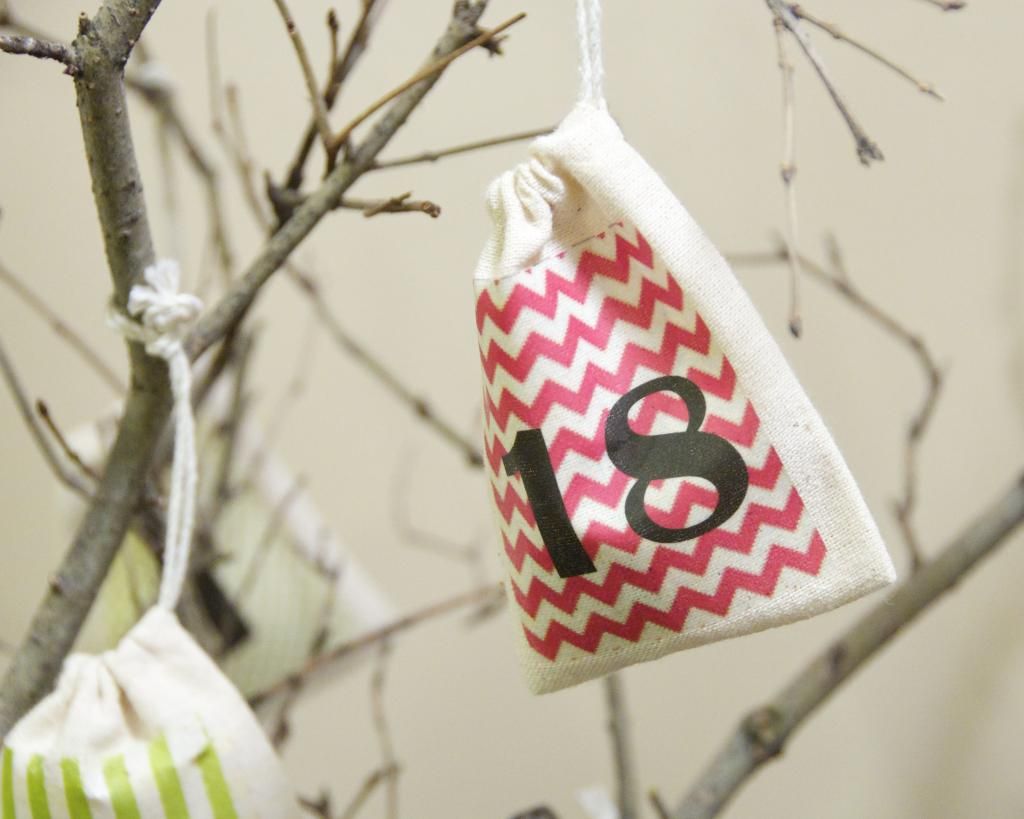 Fill bags with treats and hang from branches.
Design a tag using bits and pieces available from scraps of stickers and paper. Use ribbon to tie tag to jar.
The Tin Pail Parade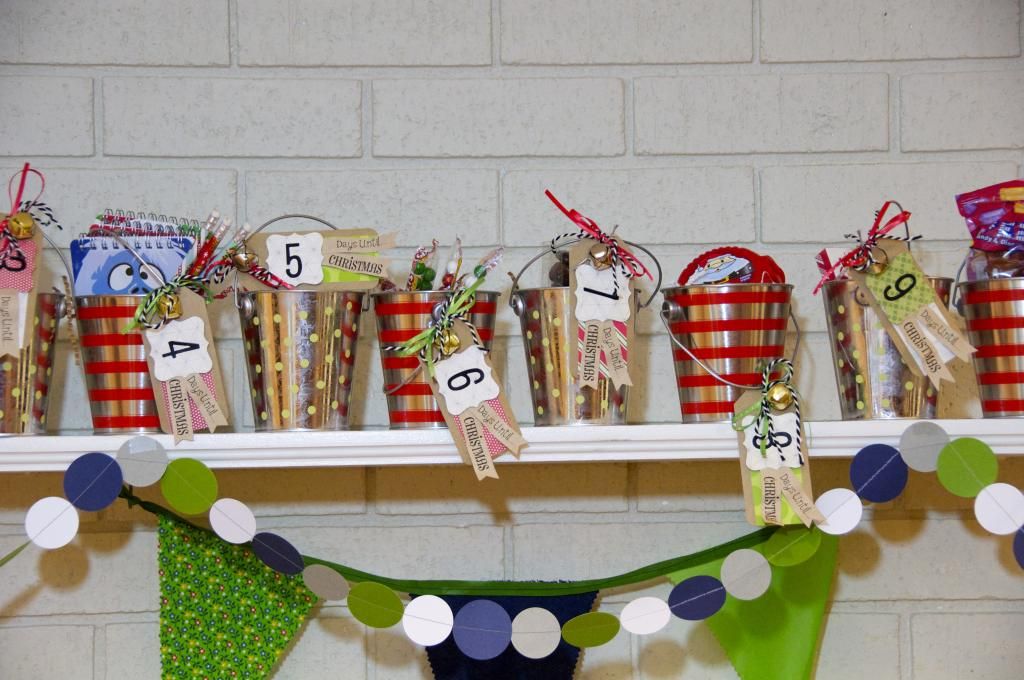 If you're in need of a little mantle decor, this might be the ideal countdown for you. Pails are plenty big to hold a plethora of treats or games to help countdown to the big day! It would also be great as a table runner or shelf, or how about a window sill?
Here's what you need to make your own:
Small pails (I used 12 from the dollar section at Target)
Number tags
Treats and shred to fill
Design a tag that works for your decor. I used plain craft tags and then built up decorative elements to spice it up.