Today Studio 5 celebrated their 8th birthday! I can hardly believe it's been 8 years since I started participating in this fun show! What a blessing it has been to get to share my love of crafting in such a unique way! As part of the live birthday celebration, I spotlighted this fun party favor that will make any event POP!
Party Popper Ingredients:
Plastic push pops (available at Michaels as a set of 12 or online)
Homemade Confetti (tissue paper, metallic and paper crinkle)
Scissors, 1" hole punch, scotch tape, double sided adhesive or fast setting glue, spray paint, paper cutter.
Party Popper Instructions:
Make your own fun-filled confetti using an assortment of light weight elements. I used metallic and paper shred and tissue paper to create an eclectic mix. Cut all of your elements into bitty pieces that will float through the air easily.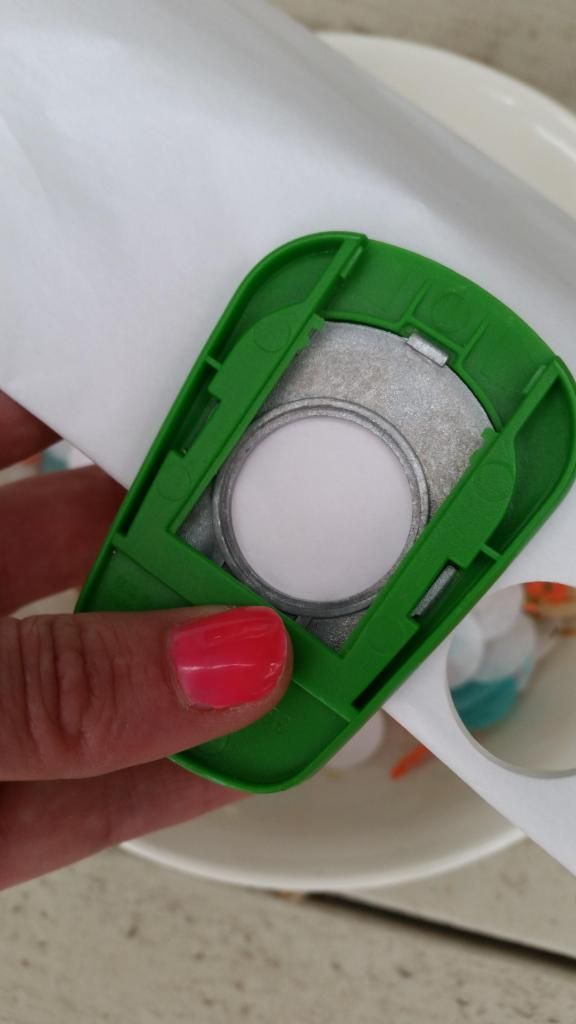 To create circle confetti, fold tissue paper repeatedly and punch with 1" circle punch. If your tissue isn't cutting well, try adding more sheets of tissue, or top tissue with a plain sheet of paper to create some stiffness.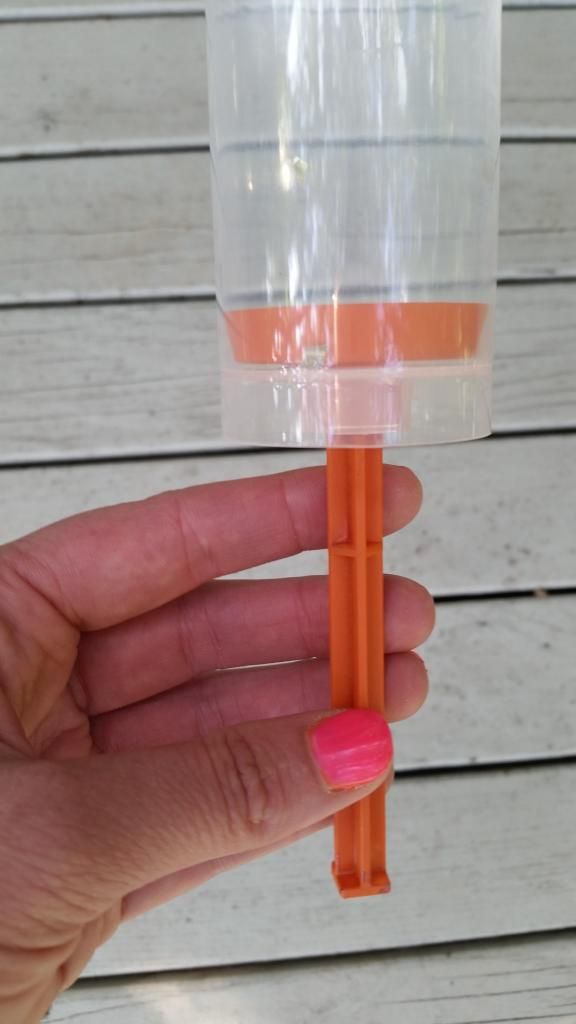 Use spray paint to color the "push stick" portions of the party poppers. Allow to dry well and then place sticks in each popper.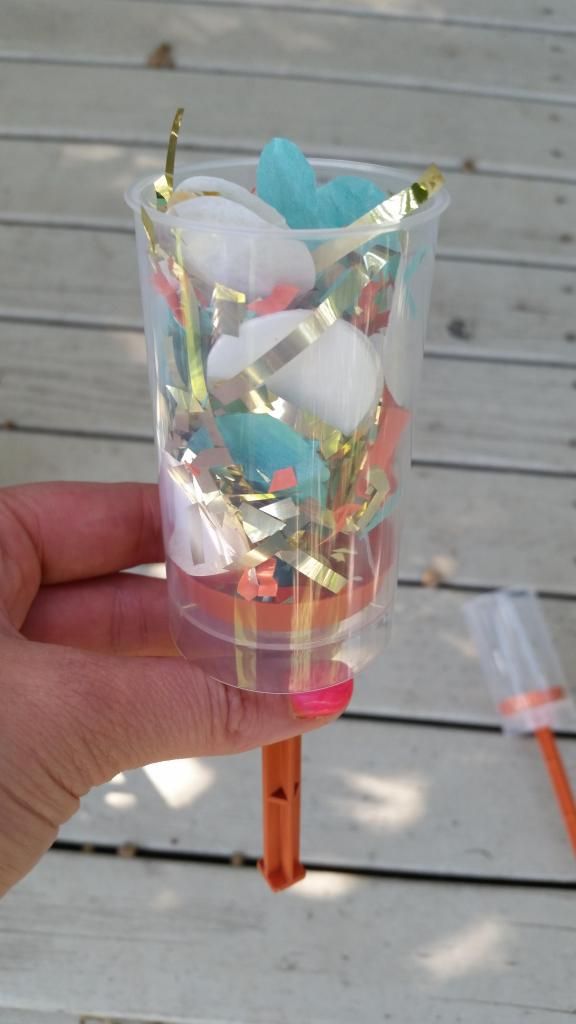 Fill poppers with desired amount of confetti. *HINT* Confetti goes a long way when it's bursting through the air, so no need to overfill.
Cut a small square of tissue that will cover the top of the popper. Use scotch tape or adhesive to adhere tissue around popper top so that it is secure.
Cut a strip of patterned paper that will cover the party popper with some overlap. Use double sided adhesive or glue to adhere paper to popper. (mine were 3x6")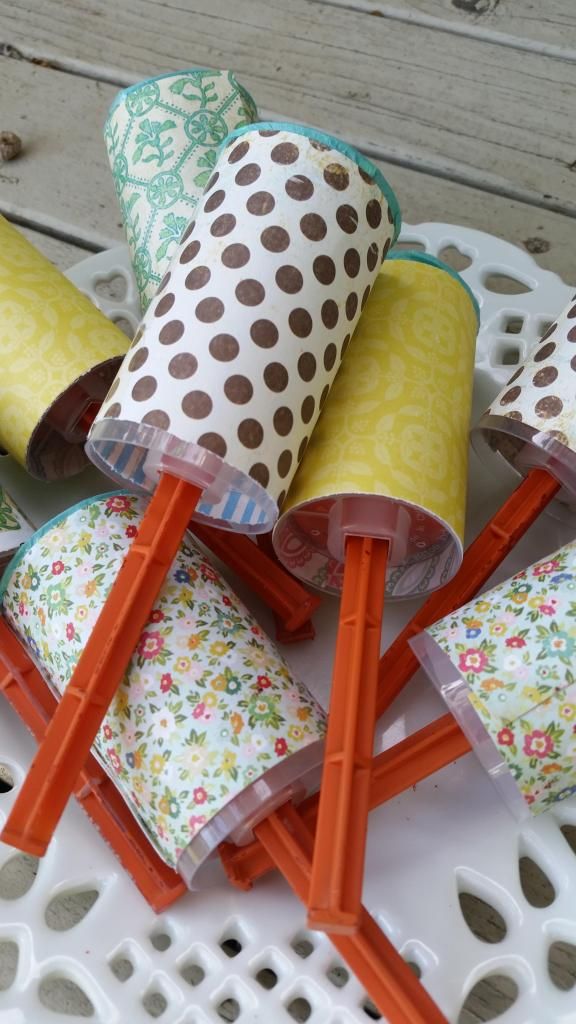 Pass out your poppers and watch as your party becomes an explosion of confetti fun! *HINT* For best results, slowly slide the stick up to the top of the confetti so that there is a slight pressure against the tissue. Then pop stick through tissue for the greatest POP!