The very first time I saw a circus tent ceiling, I knew I needed to create a room around the idea! So, when my sister-in-law approached me about her nursery, I roped her into the idea!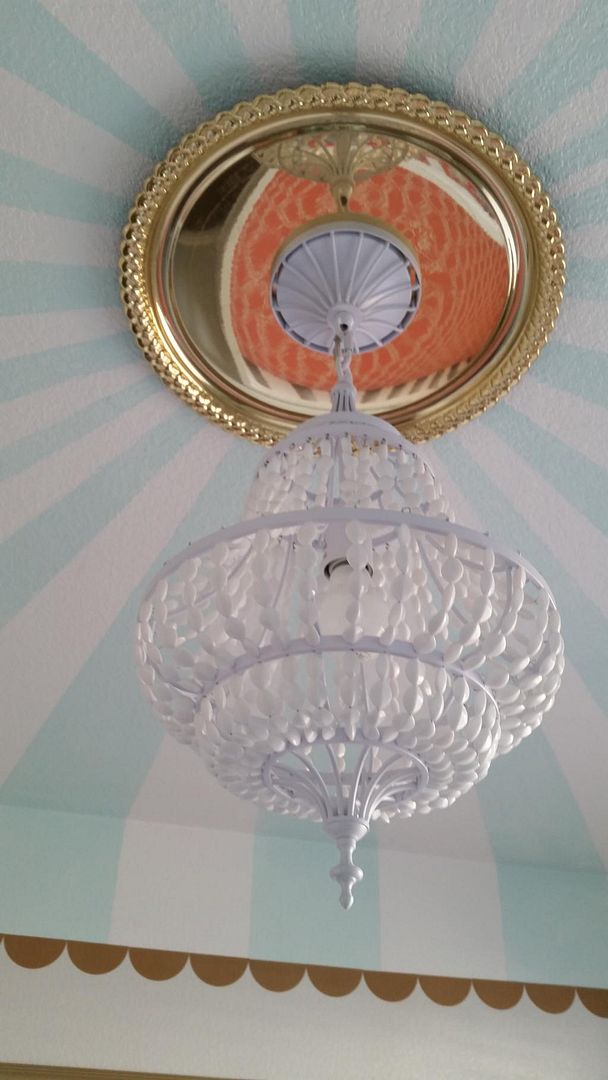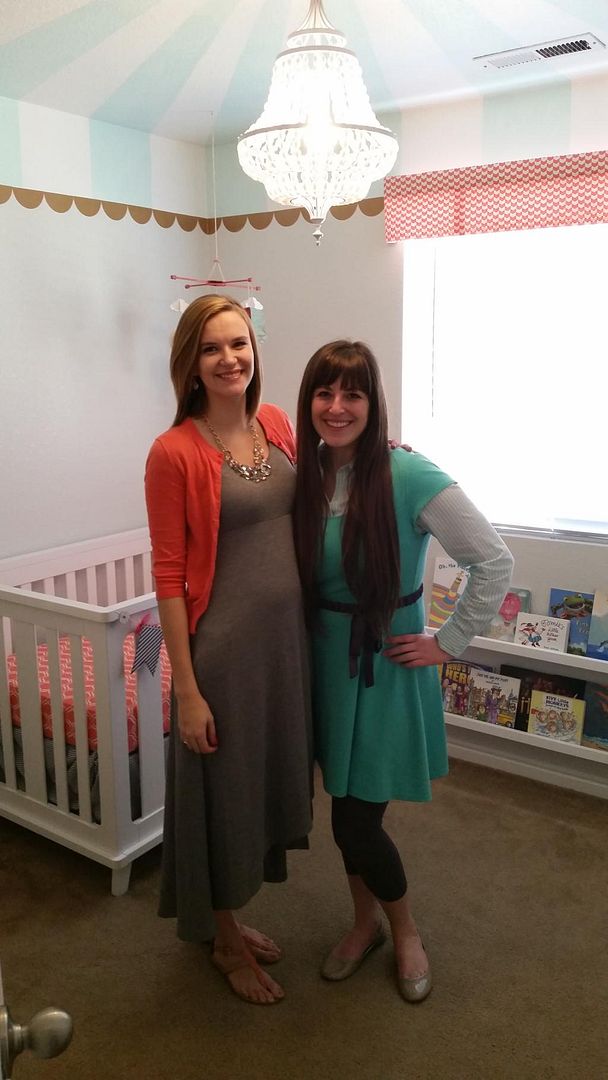 In the interest of full disclosure, it took 3 people about 20 hours combined to create this ceiling, but we would all say the end result was worth every moment on the ladder with our arms over our heads! The finished product is just absolutely magical! So magical, that I have another balloon ceiling in the works for my new house! Yay!
With that introduction....here's the how to for creating a circus tent ceiling of your own!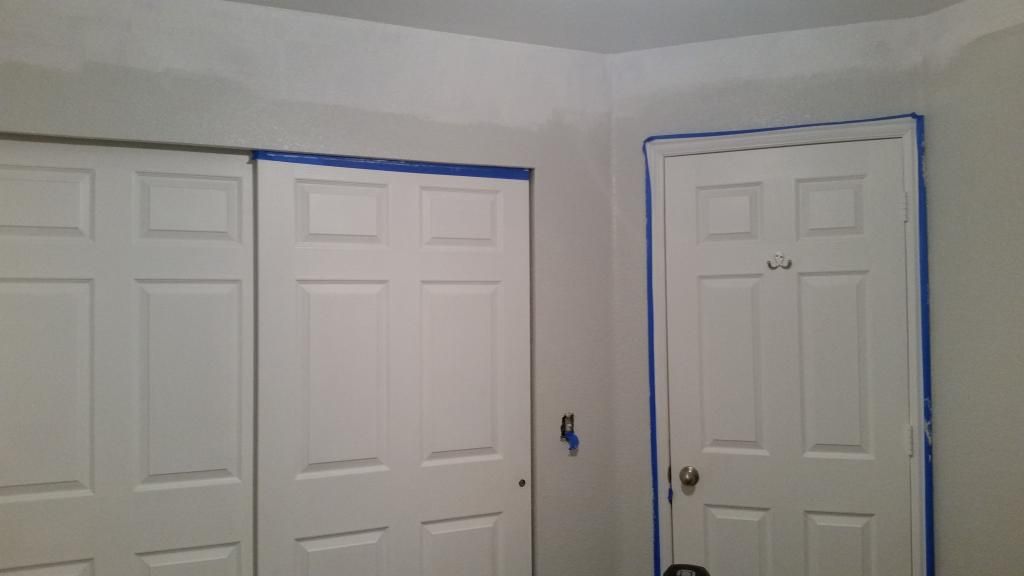 Begin with your wall color. For us, what began as a bubble gum pink room quickly transformed into a soft grey with a few coats of paint. (Valspar's Blizzard to be exact)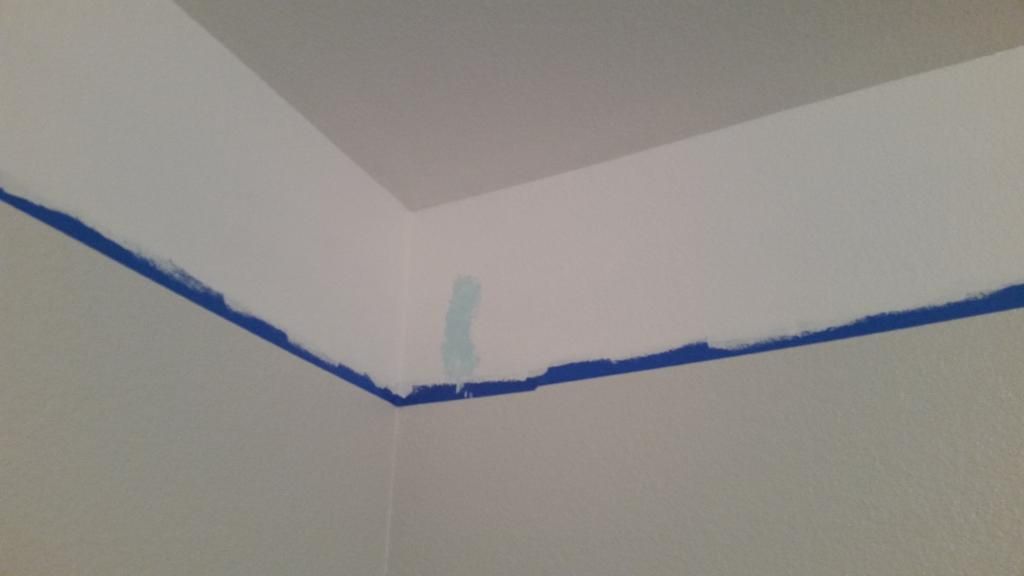 Next, tackle the base color of your ceiling. Luckily, the ceiling in our room was already white, so we just taped off about 11 inches and continued the white down our wall to create a nice canvas for the stripes.
When selecting a paint color, keep in mind that colors on a wall are much bolder than they appear in a paint swatch. Our original color got toned down to just a tint of tiffany blue in order to achieve our final results. (We used Valspar Stillness to create our blue stripes). We had originally started with a darker shade that would have been much too bold.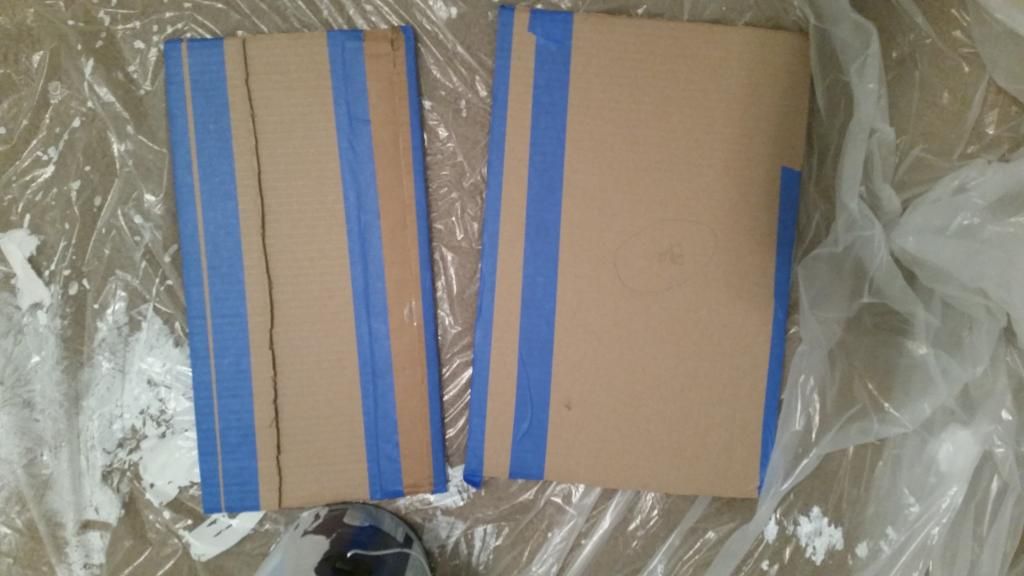 To measure our stripes, we used this very professional measuring guide (aka homemade cardboard cut to size). We wanted even stripes around our room so we made one cardboard piece to size and the other to take in to account the two pieces of painters tape.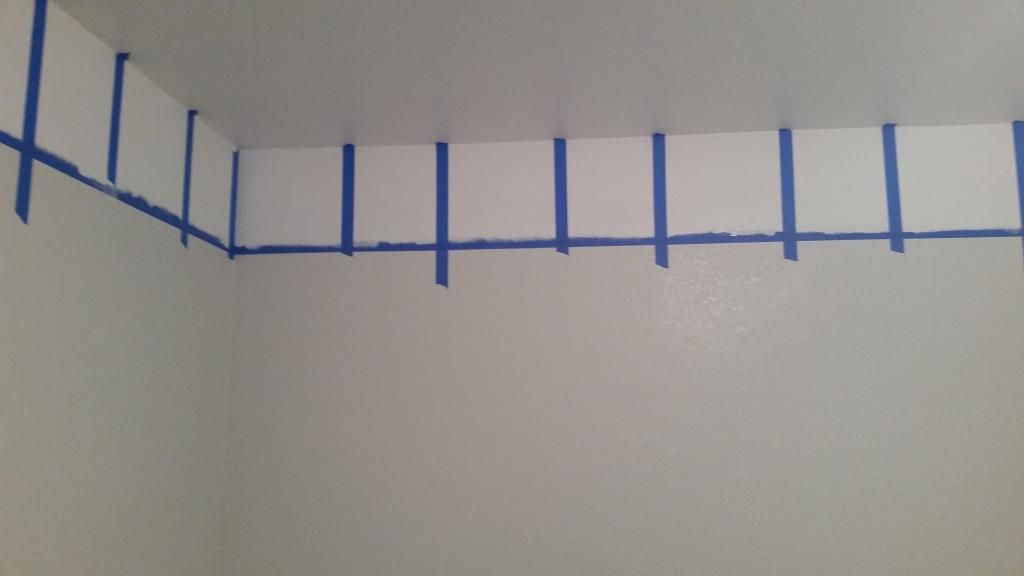 Note, the finished measurements alternate between what looks like one fat stripe and one skinny stripe. What appears to be a skinny stripe is actually the same width as the fat stripe once the blue tape was removed. Once the stripes are taped, mark each colored stripe with a small dot of colored paint, this will help you immensely in the process of painting and taping.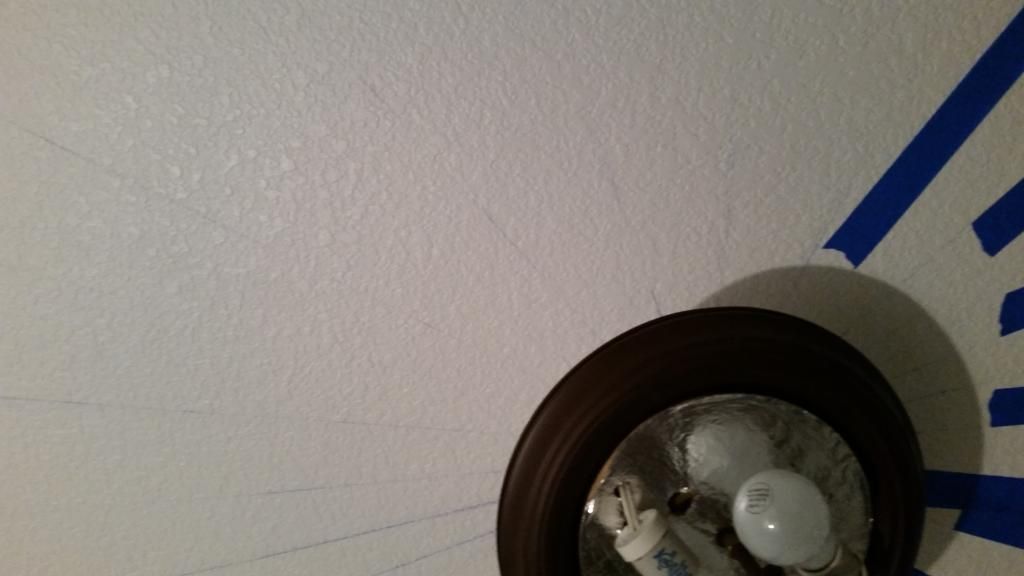 The next step that made this process sooooo much easier was using a chalk line system to mark off the tape lines. Taping and chalking is definitely a two man process. One person holds the chalk line in the center of the room, while the other holds it against the edge. Once the line is placed, the tape is easy to apply.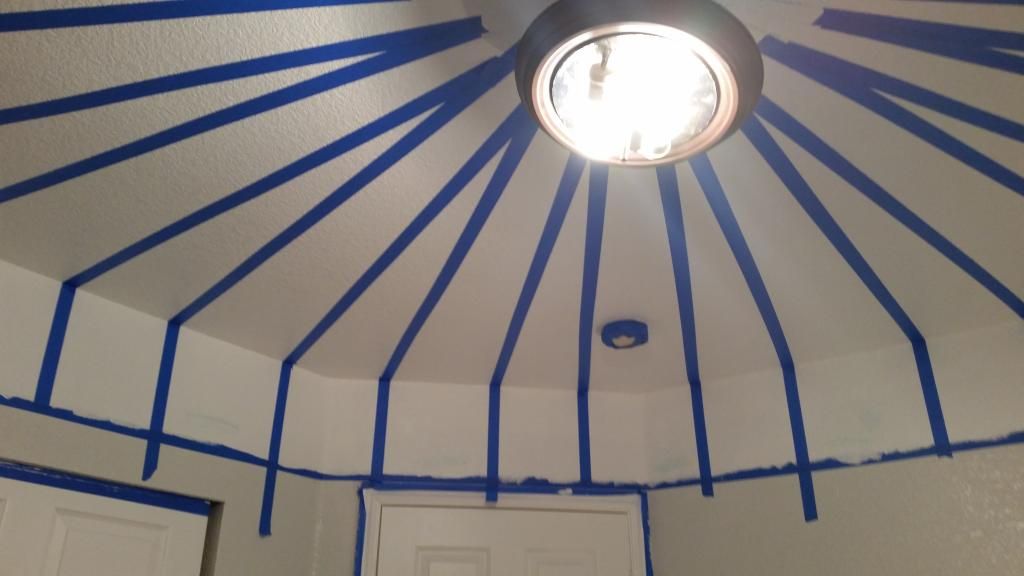 Make sure to apply tape as firmly as possible, especially with textured ceilings. A tight seal is imperative to getting a clean finish.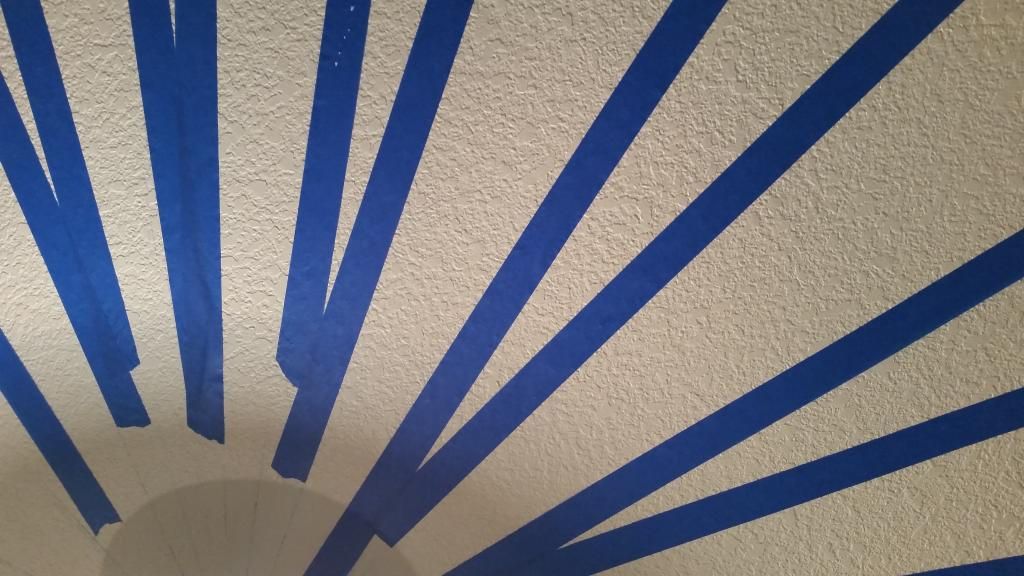 Have tape run as close to the center of the room as possible without blending lines.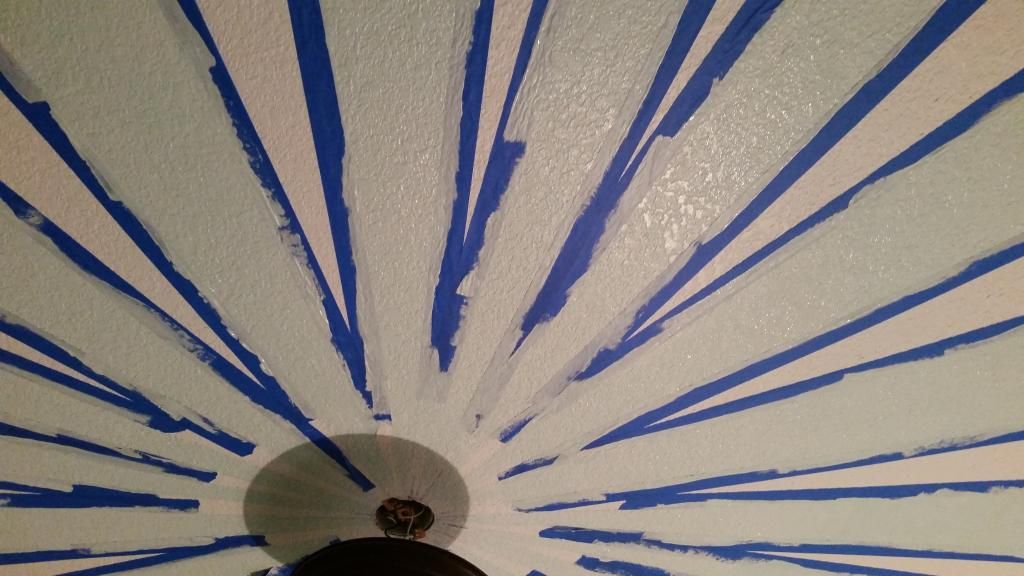 We applied just one coat of blue paint so that the coverage was soft and ethereal. You can definitely apply a second coat if desired, but keep in mind, the bolder the color, the more imperfections will show. Remove tape while paint is still wet to insure a clean line.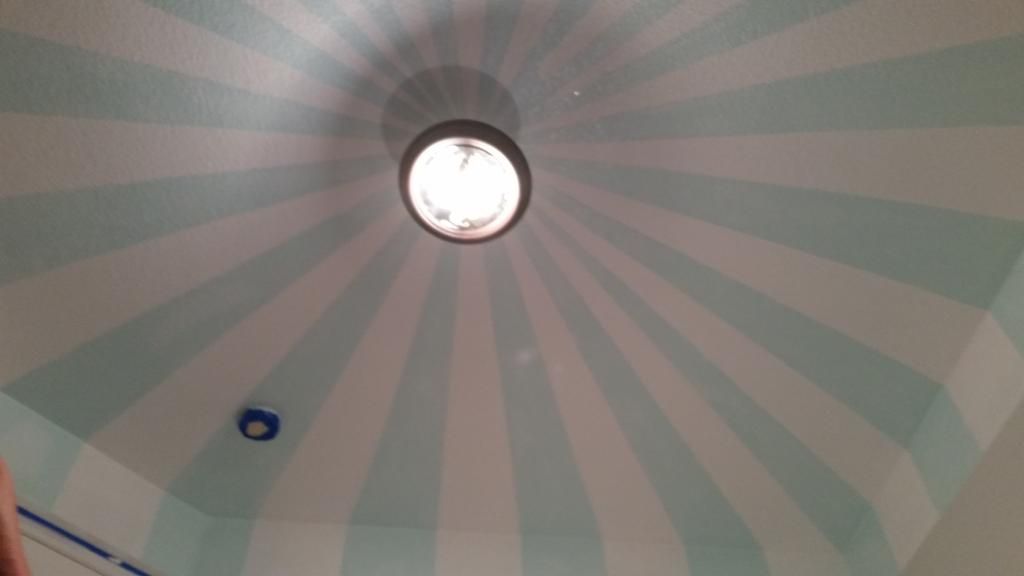 Once all the tape is removed, gaze up and admire your work! You won't be able to stop smiling! It's just so engaging! Once tape is removed, you can touch up any spots that are in need.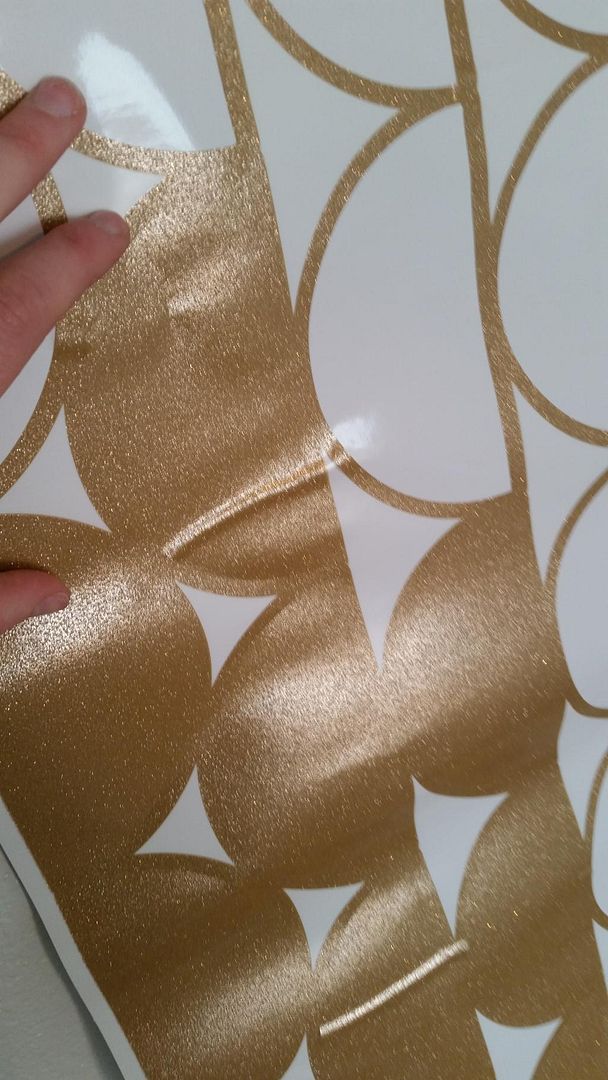 These vinyl wall decals (available at Target) made the perfect edge for our striped ceiling.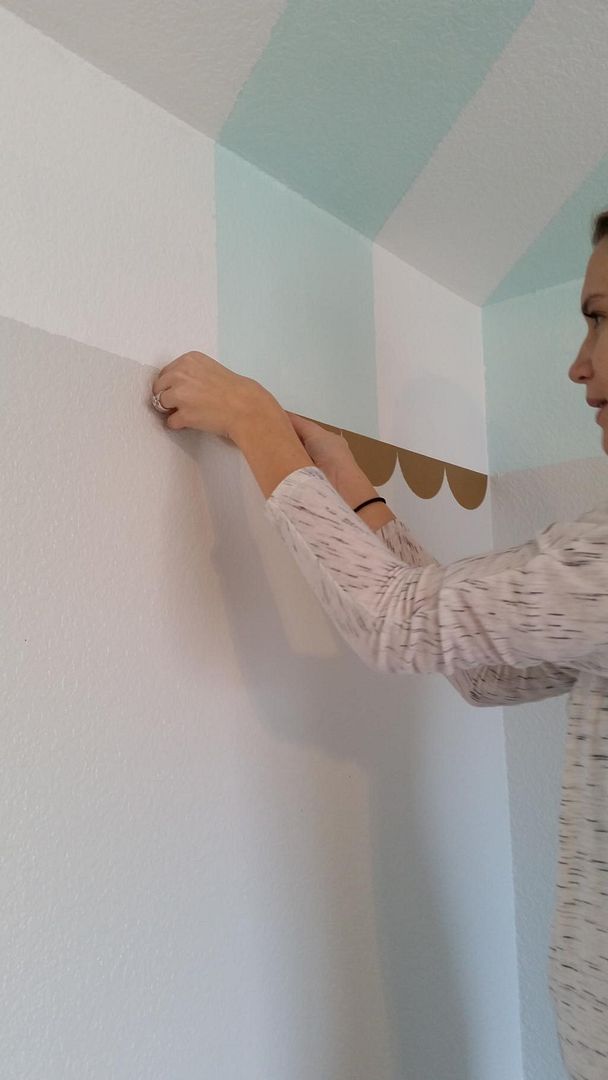 We applied these decals just like a sticker to the bottom of our stripes. With our textured walls and fresh paint, we did have to use spray adhesive to get them to adhere well. The gold shimmer adds a bit of bling to the room and finishes off the stripes just perfectly!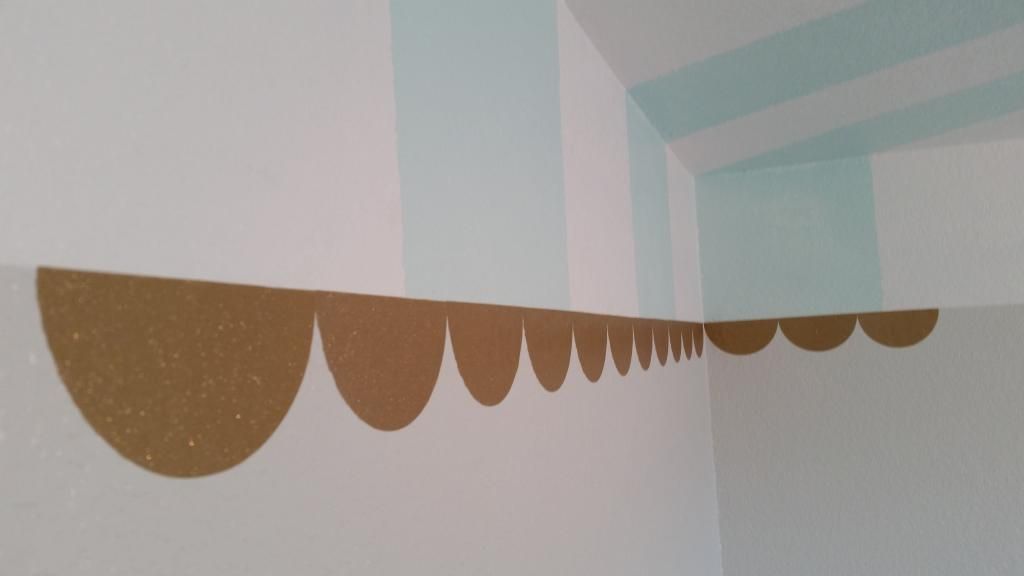 Whether you use a scallop or a simple stripe, you'll want some way to finish off your stripe edge.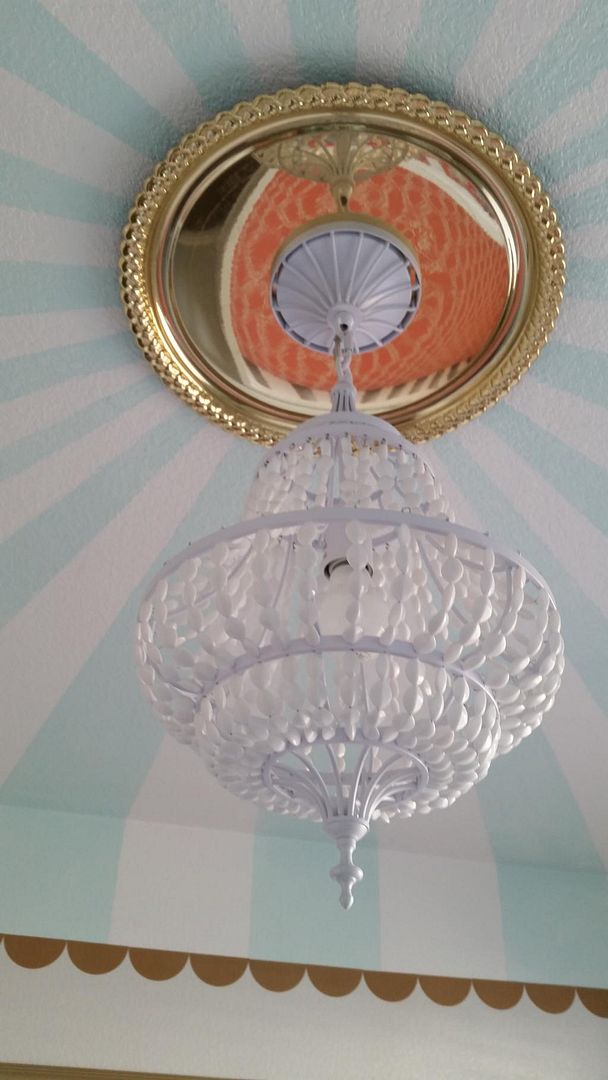 Because the stripes get tighter as you approach the room's center, you'll need a large fixture to take up the slack. Instead of using an expensive chandelier medallion to finish the center of the room, I found a 50 cent thrift store platter and cut a whole in it to fit the light fittings. It couldn't be a more perfect centerpiece for this nursery!
To see more on the nursery process,
watch the Entire Studio 5 Segment.